Setting an Itinerary
Regardless of whether you are travelling with one person or ten people being flexible when setting the itinerary is key – remember it's their holiday too.
You may not want to do a certain activity another group member has their heart set on but by being flexible and trying something new you will be able to experience more together – and you never know, you might actually enjoy it!
It is also important to set expectations. When setting the itinerary ask the group, what does everyone want to get out of the trip? By establishing the groups expectations, you will be in a better position to plan the trip and to make sure everyone has the same level of enjoyment.
If a member of the group has travelled to the location before, or has a better understanding of the culture, it is a good idea to let them share their knowledge and take their lead. Not only will it save time on the research but you will be able to take advantage of inside recommendations.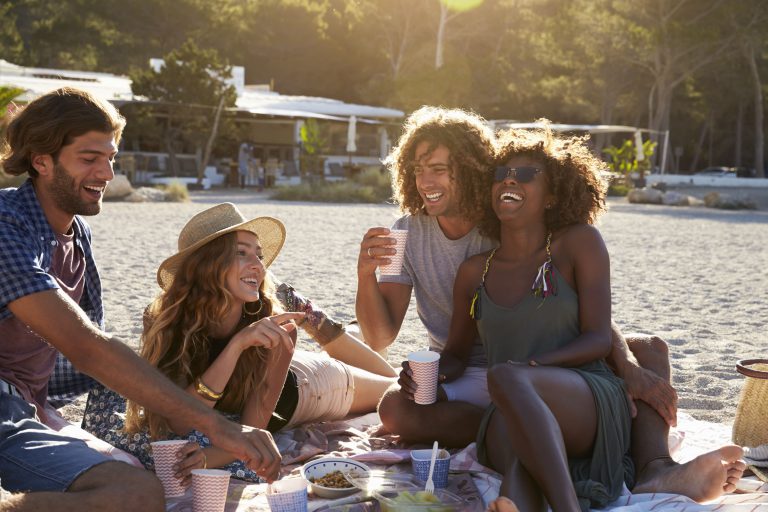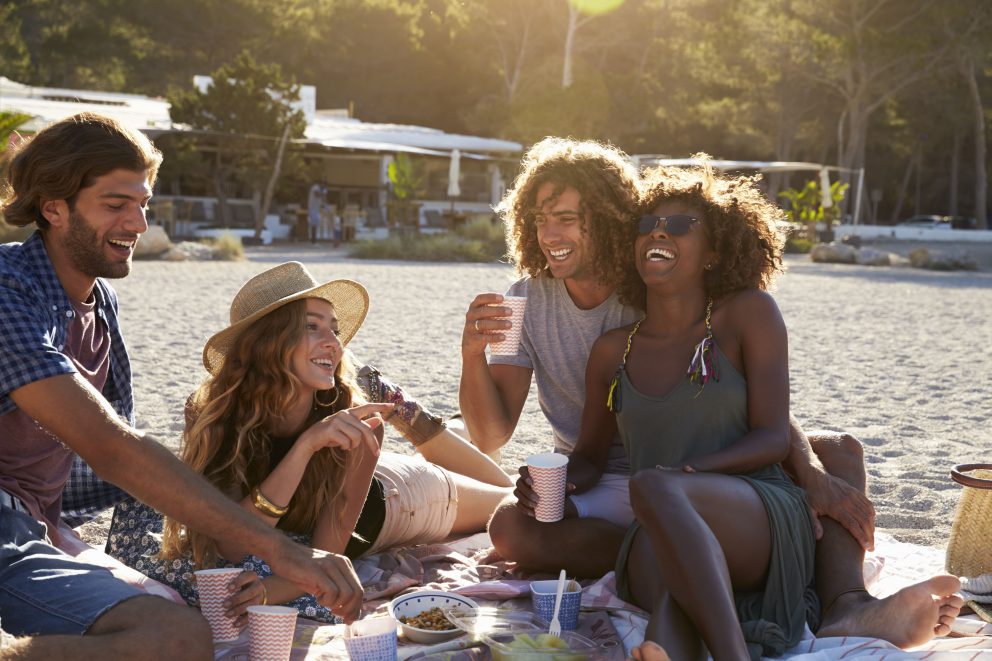 Budget
Setting a budget is key for every holiday but even more so when you are travelling as a group and should be one of the first things you all sit down and decide.  Agreeing a budget will save a lot of time – not to mention arguments when you are planning your holiday itinerary. Just make sure the budget you set is suitable for and agreed by the whole group.
Whilst we're discussing budget, who doesn't love a bargain? When booking excursions, travel or accommodation it is always worth asking if the company offers a group discount. The money you save could so towards an additional activity or a nice meal for the final night of the trip.
When you are on your holiday it may be a good idea to designate one person to look after the group funds i.e. money for excursions, food and drink. That way, the budget remains fair and you won't have to keep stopping and checking you all have enough money left. Make sure you keep your own money aside for any added extras (that fall outside the group budget) though!
If your group doesn't feel comfortable carry cash, you can always look at ordering a pre-paid credit card (Revolut allows you to 'top up' from your bank account, freeze the card, split bills and will exchange your pounds into most currencies all through the app!) to keep all your holiday funds safe.
Communication
Travelling as a group gives you the opportunity to build stronger friendships and make some incredible memories but planning the holiday certainly won't be stress-free. If there is a large number of people travelling, keeping an open line of communication is vital to making sure the trip runs smoothly. Have a rule where everyone feels they can speak up if need be and others listen, will also help avoid conflict.
When planning the trip make sure you communicate and assign responsibilities; one person cannot physically do everything, although they may beg to differ. Whether it's researching where to eat and drink, booking excursions or making sure everyone is aware of the itinerary, by making each person an 'equal' the trip is bound to run more smoothly.
Once the organisation is underway, why not set up a What's App or Group Chat? Dedicate one person who will keep the group up to date with dates, times and updates to make sure no one is left not knowing what is happening.
Linking with communication it is important to plan 'me time'. Just because you're on holiday together doesn't mean you have to spend every waking moment as a group. Planning some downtime in the itinerary will ensure everyone gets some much-needed rest and it may help to prevent tensions from rising.
What is Group Travel Insurance?
Arranging travel insurance for yourself may be simple but having the responsibility of booking a group travel insurance policy, and making sure everyone has cover that is suitable for their needs can be tricky.
Rather than buying several individual travel insurance policies, most travel insurers will offer a group policy – and more often than not there will be a discount if you are insuring everyone under the same policy.
But why is it important to make sure everyone is under the same policy, I hear you ask.
There are several benefits to group travel insurance, one of which being you only have to pay for one policy. Other benefits include; if one member of the group needed to cancel and you were all covered under the same policy you would all be covered for cancellation (check your policy wording as cover will differ between insurers), if something was to go wrong you wont have to waste time calling several providers and if you are travelling on a budget the one price can be split between everyone on the policy.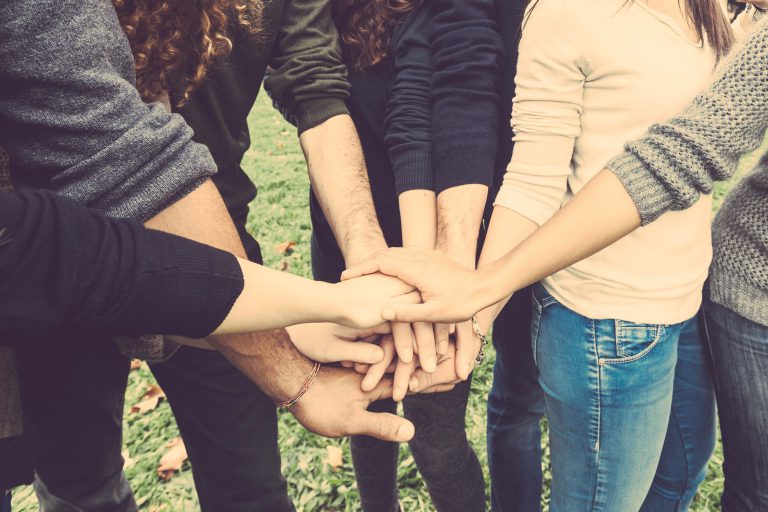 What is covered under my Group Travel Insurance Policy?
Generally speaking, travel insurers will offer cover for cancellation, medical expenses and personal possessions as standard. You may find some travel insurers have a cheaper priced policy to offer, however this usually will not cover cancellation or curtailment (coming home early) so be sure to check before going ahead with the purchase.
Speaking of cancellation, (and you may remember us mentioning earlier) if you are all covered under the same policy and one of you needs to cancel due to illness then the whole group will be covered to cancel – if you are on separate policies, or with different travel insurers, this may not be the case.
Depending on how long you and your group are planning to travel for it may be worth looking for a group long stay policy. These policies are more cost effective for groups, or individuals, who plan to be out of the country for six weeks or longer. Alternatively, you can take out a single trip policy if you are only planning on travelling for a week or two or a multi trip policy if you and the group travel regularly throughout the year. If you are over the age of 18 and buy a group multi trip policy you may be covered to travel individually as well as in a group but check the policy wording carefully as this may not be the case with all providers.
Most travel insurance policies will cover medical expenses as standard, but if you or any of the group has an existing medical condition then this will need to be declared. If you are completing the medical declaration on behalf of the group you will need to ensure you have the permission of everyone to disclose their medical details and also make sure you have everyone's full and correct medical details – giving incorrect information may invalidate the policy.
Remember, not all travel insurance policies offer the same level of cover; some will include cover for gadgets as standard whereas others will require you to pay an additional premium to add the cover onto the policy. If you and the group are planning to take your gadgets away with you, you may want to opt for this cover – just in case. Be sure to check the single item limit is enough to cover the cost of your gadget/s before buying the policy (the overall cover for gadgets may be £1,500 per person but you may only be able to claim up to £500 per item). Also, use the hotel's Wi-Fi or check with your network provider so you don't get charged for data roaming!
Usually a group holiday will include a few ice-breaker or group bonding activities, but did you know not all travel insurance policies will cover you if you are injured whilst participating in riskier activities, such as jet skiing, parasailing or sky diving, and require medical treatment?
Some travel insurance policies will provide cover for a range of activities as standard, however others can be limited and you may need to pay an additional premium to 'add on' the activity – and more often than not, this price is per person! It is also worth bearing in mind, some travel insurers will offer to cover a greater number of activities as standard, so this may be something to look out for if you and the group are an adventurous bunch. Other travel insurance policies will allow you to add on cover for activities on an ad hoc basis – perfect for those spontaneous moments AND you will only need to add on the cover for those who are participating in the activity and not the whole group…
It's important to check the excess amount when buying a group travel insurance policy. If a policy includes an excess it is likely the amount will be payable per person in the event of a claim (unless stated otherwise in the policy wording). With some excesses reaching into the hundreds, it can soon add up and you may find yourself paying over the cost of the holiday in excess and not getting any money back! With this in mind why not look for a policy with no excess? These policies may be a couple of pounds dearer (the price a glossy magazines or drinks at the airport) but could save you and the group hundreds if you need to claim.
Who is a Group Travel Insurance Policy suitable for?
A group can be just you and your best friend or an entire sports club. Before taking out a group travel insurance policy it is worth checking the policy wording as some insurers may have a maximum number of people who can be insured under one policy.
Tips for Travelling as a Group
Check-In bags vs Hand Luggage – Decide as a group whether you'll be taking checked-in luggage or just hand luggage and make sure you check the restrictions and sizes for the airline you are travelling on as this can differ greatly. To cut down costs why not share luggage?
Taking appropriate clothing – Don't be that person that can't take part in the activity because you don't have any suitable footwear! During the planning stage make a list of all the essential items you'll need to take with you so no one has to stand and watch from the side-lines.
Personalised t-shirts/accessories – Okay, so this one isn't a necessity and some groups may think it's the worst idea in the world but why not order matching or personalised t-shirts or accessories for everyone? At least you're less likely to lose each other at the airport!
Split your luggage – Get the group together when you're packing your suitcases and split some clothing and accessories between luggage. This way if a case was to go missing, you should have enough clothing to get you by for a few days until it arrives. Also, report lost luggage straight away!
Have a drink limit – If you're planning a couple of nights out it may be a good idea to set a drink limit, as no one wants to be the reason everyone has to end the night early. There may be some nights where you want to all let your hair down but just remember, too much alcohol is never a good idea.
Have a cooking/cleaning rota – If you and the group are cutting cost by cooking your own meals in the accommodation make sure you have a rota that splits chores fairly between you all. You don't want one member of the group cooking and cleaning every night as this could cause tension!
If you and your group are looking to book a trip full of activities or are planning to be away for a longer period of time it may be a good idea to speak with a trip organiser. If your budget allows, these companies are designed to plan the ins and outs of a holiday which can take the pressure off the group.
It is worth looking around for a trip organiser, and ensuring you read reviews from previous customers, as companies will have different expertise and some will be better suited than others. You may find as well that companies will offer group discounts or include an excursion or two into the package so this is worth looking out for.
One downside to booking your holiday through a trip organiser is the itinerary may not be suitable for the whole group. If you are booking your holiday independently you can ensure all activities are suitable for every group member beforehand, however this option may not be as easy to do if you are using an external source that doesn't know the group that well.
The other downside is cost. If you and your group are on a budget it may be cheaper to research and book your holiday yourselves rather than paying fees for someone else to do it for you.
Top Destinations to Visit as a Group
Now choosing a destination for the group will depend solely on the type of trip you are planning. If you are struggling to decide where to go, we have put together our top destination choice for group holidays.
Ibiza, Spain
What's the saying; 'sleep all day, party all night'?
For a group seeking a mix of nightlife and sandy beaches Ibiza is the place to go. The infamous strip is home to countless bars and clubs which are open to all kinds of hours in the morning, but remember not to get too carried away – no one likes to ending the night early because one member of the group couldn't handle their drink! For daytime entertainment, head to the sea and try your hand at water-sports.
Prague, Czech Republic
Culture, activities and the best Czech beers, what more could you ask for?
Prague has been named one of the most picturesque cities in Europe and has plenty to offer a group looking for a little bit of everything. Spend the day exploring incredible museums and galleries and as the night draws in check out Prague's infamous music scene and sample the finest craft beer on offer in one of many quirky bars. Before leaving, be sure to embrace the views from Charles Bridge.
New York, USA
The city that never sleeps needs no introduction.
New York City, USA, is the perfect destination for foodies, shopaholics, party animals and those who are just after a bit of culture. Take a trip around Central Park before heading to the top of the Empire State Building and ending the evening with a spree around Macy's. For groups who still have some energy left then New York is a haven of roof-top bars, cocktail clubs and quirky pubs.
Copenhagen, Denmark
Deemed the happiest capital in Europe, it's hard not to love Copenhagen.
A city known for cycling, modern architecture, fine dining and smørrebrød, Copenhagen is perfect for groups wanting to explore and discover. A haven of museums and contemporary art, spend the day indulging in the history of the city before heading over to Tivoli Gardens for an evening to remember. During the summer months, enjoy a beer – or two – alongside the Nyhavn canal.
The Canadian Rockies, Canada
Walk into a true winter wonderland.
So, you and the group may not be averse to skiing but with dog sledding, ice walking, frozen waterfalls and ice-skating on offer you can certainly enjoy a holiday in the snow. The Canadian Rockies is home to several national parks, each with an array of winter activities to enjoy and if you're lucky enough you may even catch a glimpse of the unforgettable Northern lights.
The Alps, Austria
Famous for charm, snowy scenes and apple strudel.
Commonly associated with France, the Austrian Alps is the perfect winter break destination for groups that are on a budget. Spend the days whizzing down the slopes and the evenings indulging in a hearty meal washed down with famous Austrian beer. If time allows, head into the Old Town and discover the historical landmarks and architecture of this charming country.
Rivera Maya, Mexico
Fancy something a little different? Try Mexico.
Rivera Maya is ideal for a group of friends who like a little bit of everything. Spend the morning paddling in the clear waters before heading back to the resort for a spot of lunch. The afternoon can be spent exploring national parks or the infamous Mayan Ruins and for dinner, Mexico is known for its fine cuisine and contrasting street food.
Algarve, Portugal
Did someone say fly-and-flop – or was it 'does it have a golf resort?'
Located along the southern coast of Portugal, The Algarve boasts sunny weather, sandy beaches, historic towns and several golf resorts. Just a short flight from the UK, this destination is perfect for a group of friends looking to spend the day exploring the town, practising their tee-off or lounging in the sun. For those seeking a little more nightlife, Albufiera is ideal.
Amsterdam, Netherlands
Predominantly known for stag-dos and the Red-Light District.
Amsterdam certainly has more to offer than meets the eye. The city is home to some rich-history including the Anne Frank House and Van Gogh Museum. Once you and the group have had your fix of culture why not explore the dozens of quirky boutiques and quaint coffee houses – or take a tour down the canal and discover Amsterdam's true beauty.
Rome, Italy
Apparently all roads lead here, will yours?
Every year Rome welcomes thousands of tourists seeking a culture-fix. With so much to see, from the Colosseum to the Trevi Fountain, you can easily lose a day or two just exploring. When in Rome why not head to the world's smallest country, Vatican City and discover the ceiling fresco painted by Michelangelo in the Sistine Chapel. Don't forget to sample the cuisine.
Safety in numbers, right? Even though you're travelling as a group you should still remain vigilant and look out for each other. Here are some key safety tips for you and your group to consider before heading abroad.
Pickpocketing is common in most major cities and there will usually be warning signs placed around tourist hotspots to alert visitors. Although these signs are designed to keep you vigilant, they can be used by praying pickpockets to locate your belongings – when you see a sign saying 'take care of your valuables' nine times out of ten you will pat the pocket or bag where your items are stashed, rights? Now the pickpocket knows exactly where to target you… When exploring new places be sure to keep your valuables close to you at all times (an inside pocket or cross body bag work well) and don't draw any attention to items you have on you.
Stay vigilant, it's not just pickpockets you need to look out for. Scam artists target tourists more regularly than you would believe and whilst it is less likely to happen if you are in a group, it doesn't mean it won't. Make sure you keep an eye on each other when in crowded areas and if you are approached a firm no and brisk walk in the opposite direction usually does the trick.
Passport, visas and money, after a holiday to remember no one wants to be sat at the embassy waiting for emergency travel documents. When booking your accommodation make sure the room/s you are staying in has a safe where you can keep your passport, travel documents, spare cash and any other valuables. It is a good idea to set the code to something you will all remember, but avoid birthdays!
Local numbers, once you have decided your destination and booked your accommodation assign one member of the group to look into the emergency numbers and location of the nearest police station, hospital and British Embassy, just in case.
Avoid walking around at night, I know, I know, you're all adults so we shouldn't be telling you when it's time to head back to your accommodation! But if you are planning to head out after dark make sure you stick with your group and do a quick head count before leaving any venues to make sure you're all still together.
Learn some key phrases, as this will come in handy if you find yourself in a difficult situation. The locals also appreciate tourists who try and make an effort with the language.
FAQs
Q: What is the advantage of booking group travel insurance rather than individual policies?
A: By insuring the whole group on a group travel insurance policy you can rest assured that if something was to go wrong i.e. one of you needs to cancel the holiday, you will all be covered (provided the reason for cancellation is not excluded!). Also, it will mean only one set of paperwork, one price and one phone call.
Q: Do I need a group leader?
A: This will completely depend on your group, but it is always a good idea to speak with your group and assign roles i.e. flight booking, accommodation booking and research so one person isn't stuck doing everything.
Q: Are there any companies that will offer discounts for groups?
A: Yes, but you will need to have a look around to find the best price or call the company to ask about their group discounts. Don't be afraid to ask for a 3 for 2 offers, especially if there is a large number of you as the likelihood is, they will say yes.
Q: Do I need extra travel insurance cover for group activities?
A: Most group travel insurance policies will offer to cover a number of activities as standard, but the riskier ones may require you to pay an additional premium. It is worth noting some group travel insurers will allow you to add on an activity pack once you have already travelled, handy for the spontaneous days – and only those taking part in the activity will have to buy an add on!
Q: How do I pay for a group holiday?
A: This is entirely up to you and your group. Some groups prefer to designate one person to look after the money. Alternatively, once you have agreed a budget you can ask everyone to pay for their part of the trip up front and book everything at once.
Q: Do I need a group itinerary?
A: A group itinerary is usually best. Spend some time with your group deciding what you all want to do and achieve as part of the trip. It may be that you have two itineraries and the group splits for some time each day – but just make sure you remain flexible and allow everyone to do something they would like. Oh, and make sure you plan some downtime!
Q: How many people do I need to travel with to get a group travel insurance policy?
A: A group travel insurance policy is suitable for just you and one other or the whole squad. Check with your travel insurance provider before going through a quote as they may have a maximum number of people, they can insure on one policy.
Useful Links
*Disclaimer. Travel Insurance Explained is in no way affiliated to any of the companies mentioned in this guide – we just think they're great and could help you to plan the ultimate group holiday!
Become an expert in all things travel with our newsletter...
Every month you will receive travel updates, advice for booking your next holiday and tips on how to understand your policy – and we promise to never share your email address!