The season of magical lights and mistletoe is just around the corner, so we've prepared a guide to help you decide on all the different ways to celebrate the seasons festivities. Just to keep you in the know dates, times and prices are also included.
1.       Coppa Club Igloos
Monday to Thursday, 7:30am–11pm. Friday, 7:30am–12am. Saturday, 9am–12am. Sunday, 9am–12am – ££
Get festive inside one of Coppa Club's picturesque heated igloos. With amazing food and great views, it's certain you'll have a good time. These cosy pods are decked out with classic fairy lights and cosy cushions. Candle lit for the perfect mood setting and overlooking Tower Bridge, there's no better place for that winter Instagram post. Located near Tower Hill for easy access to explore the city. Starters from £4.95, mains from £12.95, you can find out more about the menu by visiting the website.
2.       Southbank Centre Christmas Market
8th Nov 2019 – 5th Jan 2020, Mon-Thurs 11am-10pm, Fri-Sat 11am-11am – FREE ENTRY
Located in the heart and soul of London, Southbank Christmas Market offers a burst of culture and seasonal spirit. Explore the artisanal markets with handmade gifts and traditional winter street foods from all over the world. A magical atmosphere you can enjoy with friends or family, and a variety of things to do; from carousels and craft stalls to bars, pubs and drinking traditional mulled wine. Close to London Southwark Underground and London Bridge if you are travelling by train.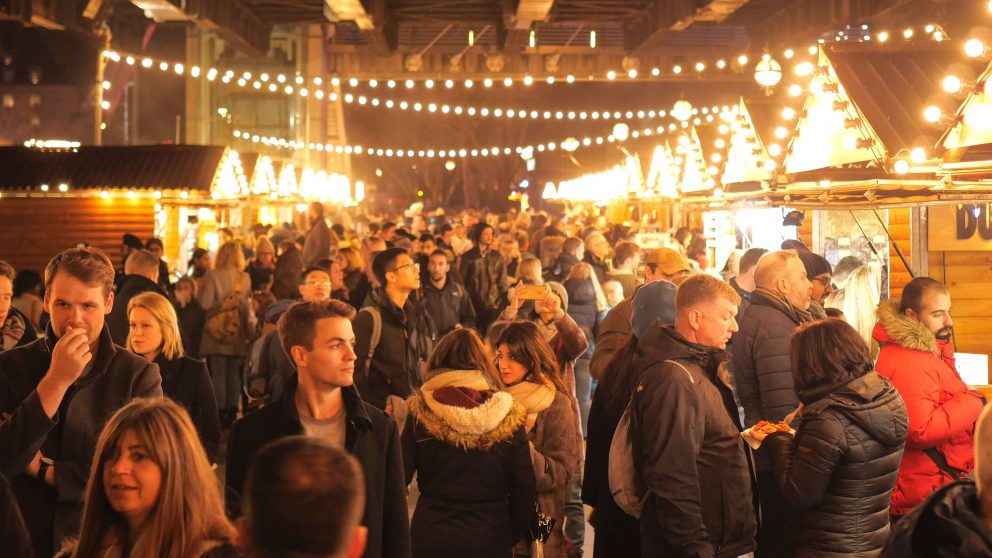 3.       Winter Wonderland in Hyde Park
22nd Nov 2019 – 6th Nov 2020, From: 10am-10pm – FREE ENTRY
Step into a world of pure Christmas spirit at Hyde Park's Winter Wonderland, wander through Christmas markets, bars and festive shows. There is a whole host of things you can do, start by getting lost in the magic of fairground rides, ice skating or trying out delicious winter street foods. Entry is free however, you will have to book tickets for rides, shows and other attractions. The nearest tube stations are Hyde Park Corner, Victoria, Knightsbridge and Green Park.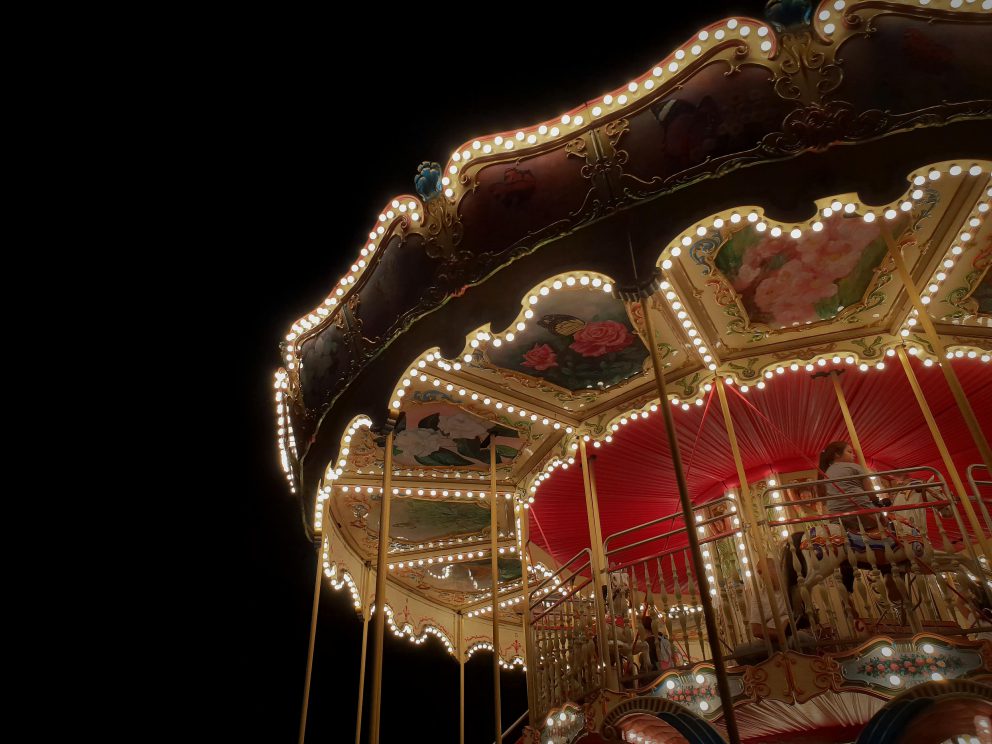 4.       Hidden Winter Cinema
11th Nov – 29th Dec 2019 FREE/£
One of Southbank's hidden treasures is a cosy secret cinema, the winter pop-up brings the festive classics to life inside the Circus Bar by the river. If you're looking to get the weight off your feet and relax, this will be a treat for you. Most family films are free to watch however, there are a few that will charge with prices starting from £11.25. The cosy cinema room has open seating with comfy beanbags for you to relax and enjoy. Find out more about shows, times and prices by visiting the Southbank website.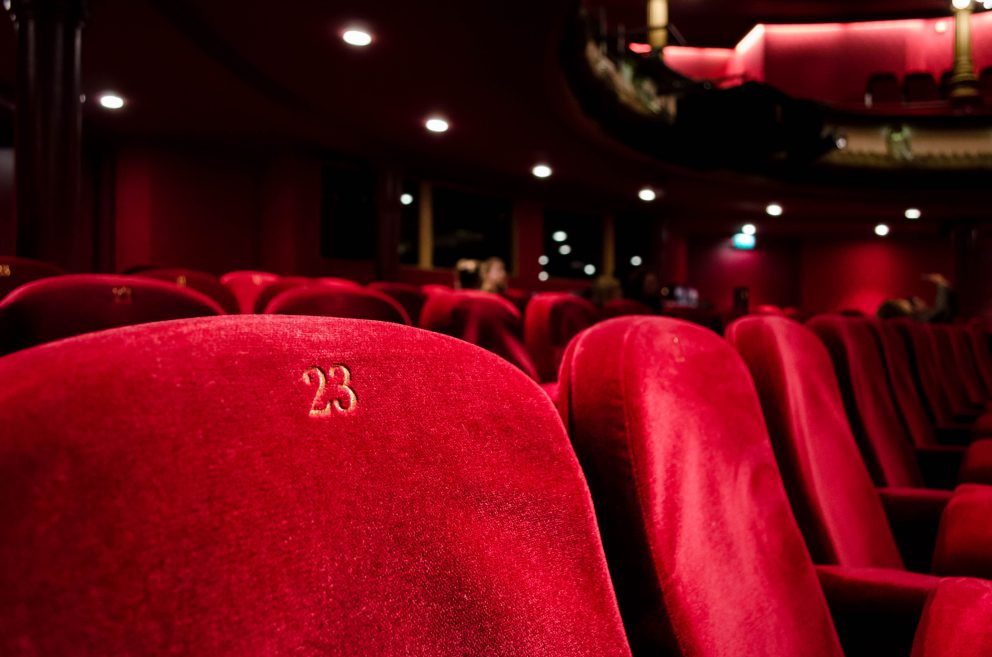 5.       Christmas by the River
Until Jan 5th 2020 – FREE ENTRY
Christmas by the River doesn't disappoint when it comes to that part of Christmas, we all know and love… shopping! With over 60 independent traders; stalls will be full of the perfect stocking fillers to gift loved ones – there's sure to be something for everyone. If you find yourself in need of a bit of festive cheer or simply need a bit of warmth, there are bars that will serve: mulled wine, hot cider, craft beers and Christmas cocktails, whilst you shop around.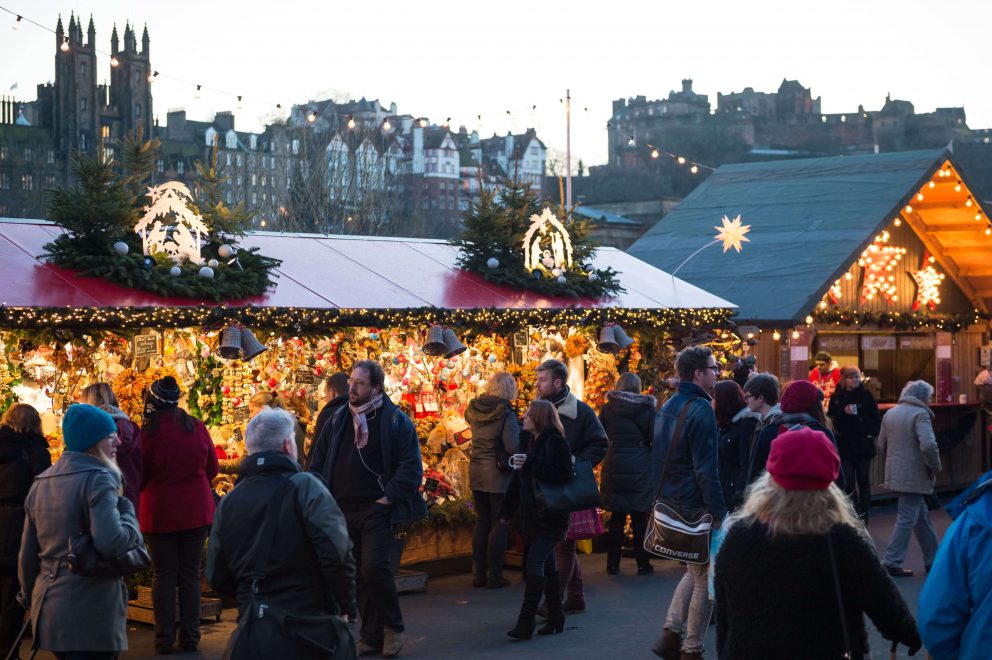 6.       Trafalgar Square Christmas tree
5th Dec 2019 – FREE ENTRY
Switching on the lights marks the beginning of the festive season and what better place than Trafalgar Square? Every year the tree is gifted to the people of London by Norway, the tradition dates back to 1947 when Norway offered the tree in thanks for Britain's support during the Second World War. It's the perfect place to get into the Christmas spirit and celebrate different cultures.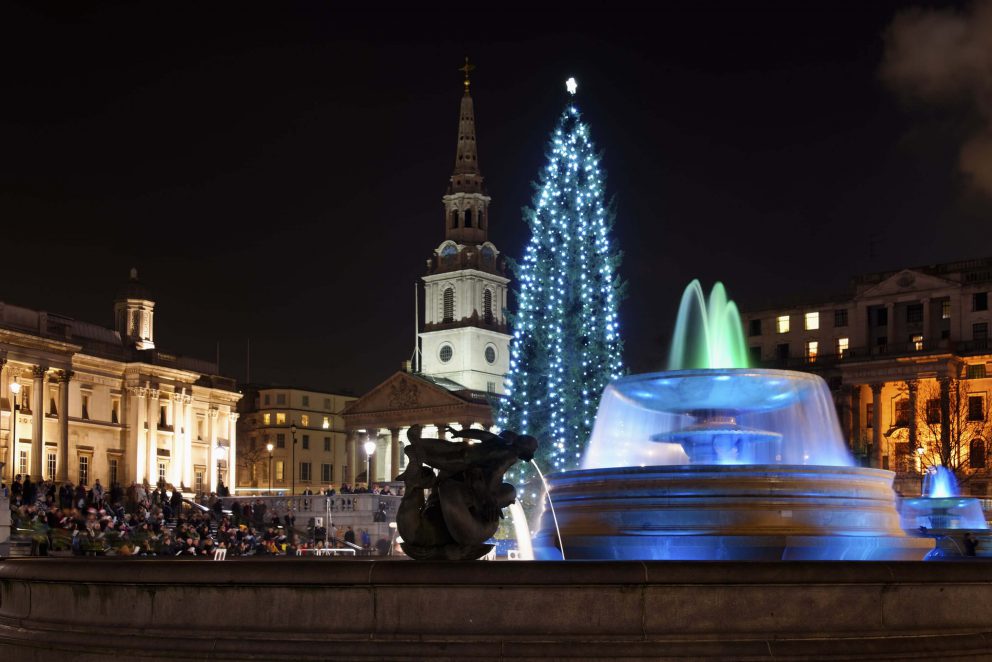 7.        Winter Bar Bus
Various dates from Nov through to Dec- ££
If you're ready to get merry, the Winter Bar Bus is the best way to start. As the city's only rooftop bar bus, it's the only place that you can enjoy the festive views whilst sipping on your favourite drink of choice. Don't worry if you feel the chill as the bar is fully equipped with plenty of warm blankets and cushions, so you can snuggle and relax with a hot drink if you prefer. Get in the mood with classic Christmas tunes whilst you take in the sights. Why settle on one spot when you could tour more than a few? Book your tickets online from £25.00.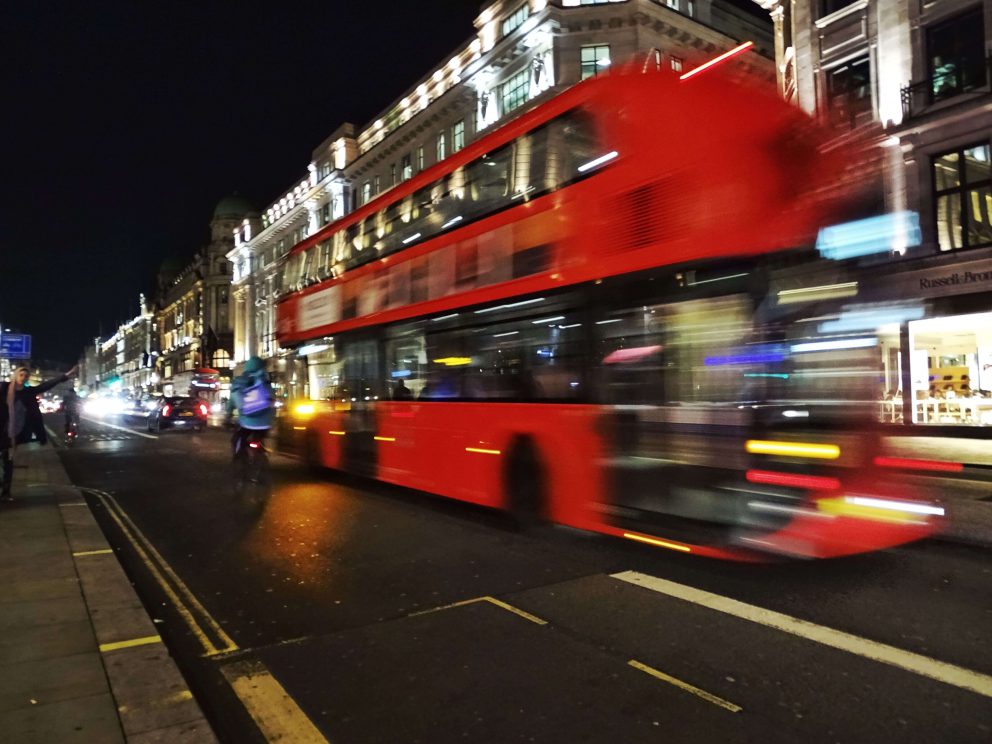 8.       Christmas Shows
7th Dec 2019 – 12th Jan 2020 – ££
Sometimes it's about snuggling up under a mass of fluffy blankets and watching one of your favourite Christmas movies. The Palladium Pantomime houses some of the greatest performances and as an ultimate family tradition Goldilocks and the Three Bears is  act of the year. The 2019 performance will be featuring well-known stars such as Paul O' Grady and Julian Clary. There are also a variety of places to eat near the Palladium. Tickets start from £25.00 depending on where you want to view it. Located in Soho close to Oxford Circus station.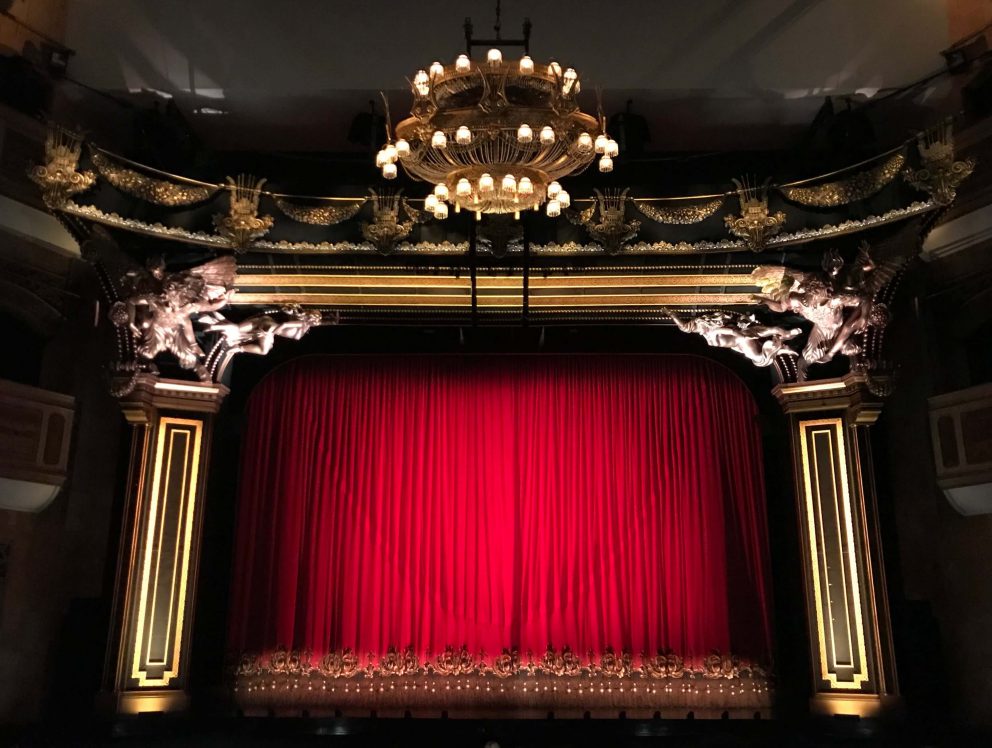 9.       The London Coliseum
Shows run throughout the year, pre-book tickets in advance as shows sell out quickly. ££
Watch classic family favourites such as The Nutcracker, Hairspray and many more don't miss out on these sensational musical experiences brought to life by an exquisite display of music and dancing. Based in the centre of London's festivities, you'll be in the Christmas spirit in no time. Just when you thought it couldn't get any better the venue also boasts its own restaurant. You can enjoy starters and mains a few hours before the show starts and indulge in a festive dessert during the interval.  Set menu starts at £22 for two courses or £27 for three courses.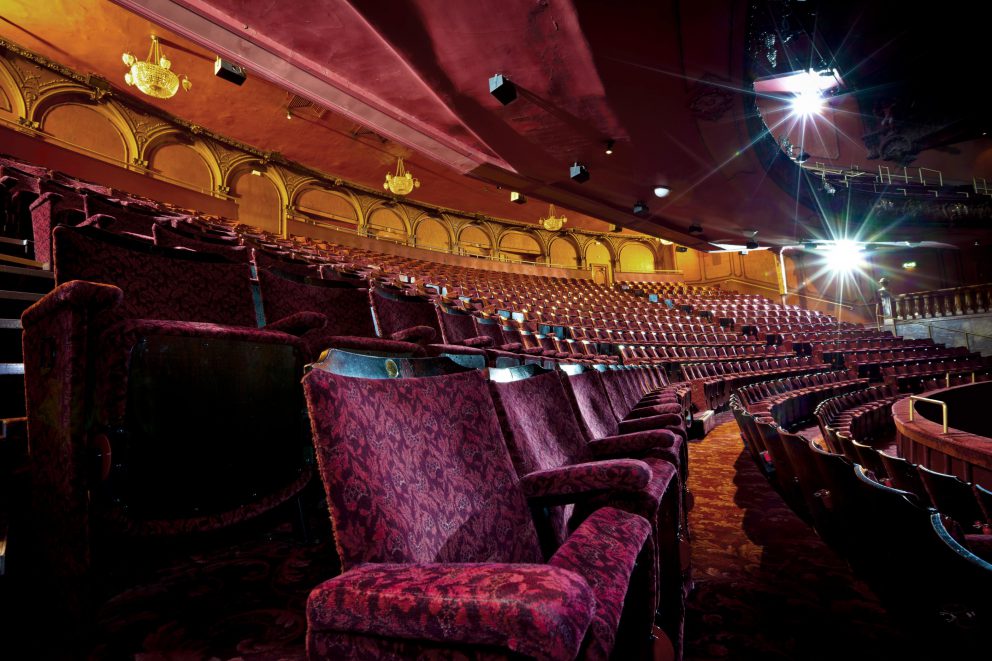 10.   Natural History Museum Ice Rink
Nov 2019- Jan 2020 Open from 9am-10pm – ££
Wrap up warm, get your skates on and enjoy a fun day out with friends at the Natural History Museum Ice Rink. It's the perfect winter activity with an on-site café to keep you toasty. Glide like a pro and show of your skills, don't worry if you're anything like Bambi when it comes to ice – this fine establishment hires out noble penguins to give you a helping hand around. You get a full 50-minute session to practice and show case your revolutionary spins and twirls. Adult tickets: £12.65 Child (5-12yrs) £8.80 and Family (2 Adults + 2 Children) £39.60.