The day has come and you're finally off on holiday. Your flight is delayed, and you're left waiting for news, staring at the departure board, tired and frustrated – not the best start to your trip.
One of the biggest worries when you're going on holiday are travel delays. But what if you're left waiting so long because of a delay that you just want to abandon your travel plans?
What does travel abandonment cover me for?
If you decide to no longer go on your trip because of a delay and you are not offered any alternative transport within 24-hour time frame, travel abandonment will cover you if you want to cancel your trip.
Travel Abandonment cover will vary depending on your travel insurance provider so, make sure you check the policy wording before purchasing. Also bear in mind, this cover will only be available if you choose to abandon your travel plans whilst you are still the UK.
If alternative transport is offered within the time frame stated in your policy wording (usually 24hrs) and you still choose to abandon your travel plans, you may not be compensated.
It is important to note if the reason for you delay was foreseen or you didn't check in/arrive at your boarding gate when instructed by the transport provider, be it airline, train line or ferry, then you also may not be covered under travel abandonment.
Do I need travel abandonment on my travel insurance policy?
When purchasing travel insurance, it's better to be safe than sorry. This way you are not at risk of being left out of pocket, should you need to make a claim.
Depending on the policy you buy, the cover level for travel abandonment will vary, therefore it's important that you read through the policy wording (don't skim it) to ensure you are buying a policy that is best for you.
Is travel abandonment covered as standard under my policy?
Not all travel insurance policies will cover for travel abandonment as standard. If you would cover for this, then you should speak to your travel insurance provider or check the policy wording carefully before buying.
Keep in mind that your travel insurance policy is there to help you get back to the same financial position you were in before the event took place. Therefore, if your transport is delayed but you are offered alternative transport within the time frame (usually 24 or 12 hours) you may not be eligible to make a claim under your travel insurance.
It may also be worth opting for no excess if you want cover for travel abandonment. The policies tend to be a little bit more expensive but, you'll be relieved you spent extra should you need to claim.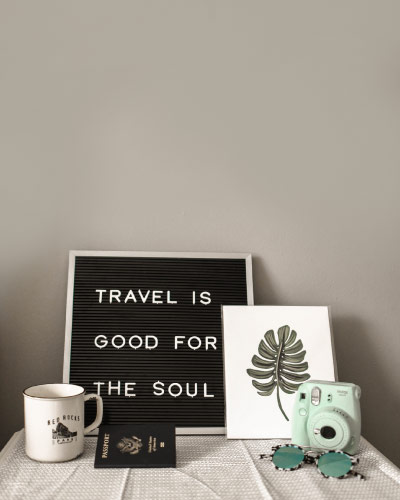 How does travel abandonment work when making a claim?
If you choose to abandon your plans, then you can claim back through your travel insurance.
To submit a claim, you will need to fill out a claims form, which should be on the insurer's website, or you can call your provider for further instruction. This differs depending on your insurer, so check their 'contact us' or 'claim information' page.
Bear in mind that your travel insurer will only pay up to the limit of the policy, if your flight cost £700 but your cover limit is £500, then you would be at a £200 loss. So, make sure you are happy with these limits before purchasing your policy.
Become an expert in all things travel with our newsletter...
Every month you will receive travel updates, advice for booking your next holiday and tips on how to understand your policy – and we promise to never share your email address!