Planning your senior trip
Setting an Itinerary
It's always a good idea to have a rough plan of what you want to do whilst you're on holiday. That way, you can make sure you don't miss out on anything or leave with any regrets.
Senior holidays are the perfect opportunity to do what you want to do. There're no children to entertain and constantly worry about, so instead you can fill your days as you wish.
This being said, it's important to remain somewhat flexible, just in case something else crops up or the weather lets you down etc. Providing you manage expectations and have an open mind; you should be able to move activities around and still do everything you had planned whilst you're away.
If you've never been to the location but your travel companion has then let them share their experience about the culture and places worth visiting.
Just because this a 'senior' trip, it doesn't mean you should restrict yourself from doing whatever you like. You're only as old as you feel – so go and have fun!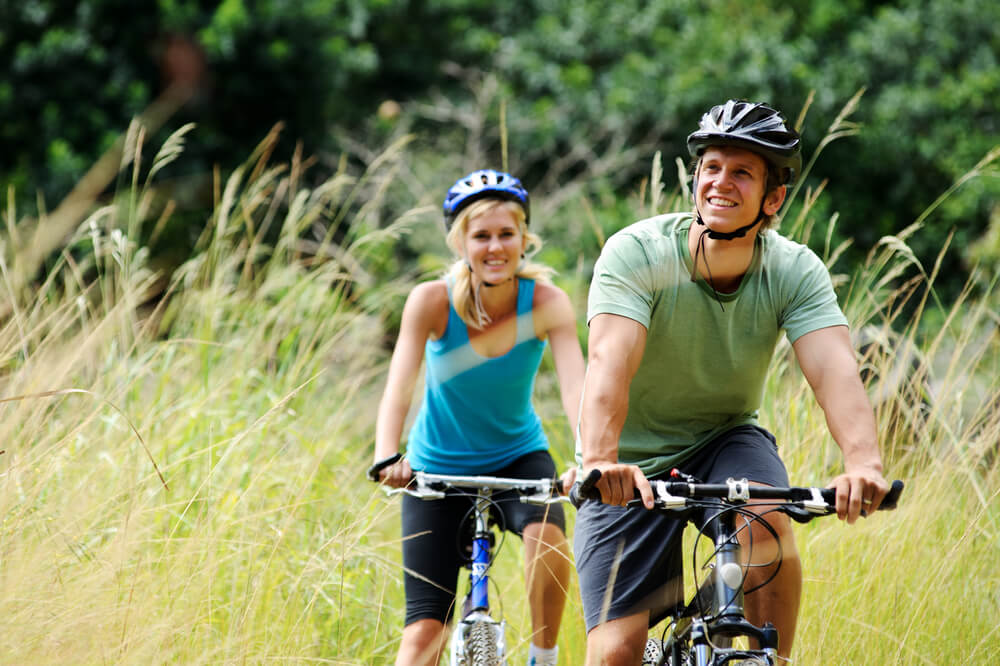 Budget
Setting a budget is necessary for any holiday and your bank account will thank you for it. This should be the first thing you do – it saves time, stops arguments and creates realistic expectations of the holiday.
Depending on who you're going away with, you may want to put all your money together, rather than taking it in turns to pay for dinner and excursions etc. This way you'll know the exact amount of money you have, so there's no excuse to overspend and end up reaching for the credit card.
Whilst it's good to carry some cash on you for a drink or snack, do not carry all of your trip money around. Tourists are already vulnerable to criminal activity such as pickpockets, however someone older may appear like an easier target.
Communication
Communication is the key to ensuring everyone has an enjoyable holiday. This is the perfect opportunity to create memories – so make sure they're good ones! This being said, there's bound to be one or two disagreements whilst you're away (seniors argue just as much as everyone else). So, just make sure you communicate and resolve any issues, rather than letting the situation escalate. The last thing you want is an argument ruining the holiday.
Booking a holiday isn't as simple as one-click and it's all sorted. You've got flights, accommodation, excursions, transfers and travel insurance, just to name a few. Assign everyone responsibilities, rather than leaving one person to organise everything. By doing this and communicating clearly, everything should be prepared, planned and booked in time for the holiday.
Whilst you're away it's important to ask if you need any assistance. As you get older, you tend to get more aches and pains, so rather than suffering in silence, speak up and let people know. This could be anything from requesting an additional pillow, asking to be moved to a room on a lower level or asking whether a restaurant has wheelchair access or a disabled toilet.
What is Senior Travel Insurance?
Once you've retired, your next adventure begins and what better way to spend it than travelling to destinations you've always dreamt of visiting.
Whilst your age should certainly not define you, some travel insurance providers do categorise people based on age and not all providers will offer policies to senior travellers. Whilst this is obviously frustrating, there are many providers who are happy to offer cover for those over 65, 70, 80 or 90 – some don't even have an upper age limit.
Most travel insurers will offer the following polices; Single Trip, Multi Trip and Long-Stay however they all tend to have varying age limits, so make sure you read the policy wording – or check with the travel insurance company directly if you are unsure.
If you're planning on going away for a couple of weeks, then you would need a Single Trip policy. However, if you're planning on making the most out of your retirement and jetting off numerous times throughout a 12-month period, then a Multi Trip policy is the most cost-effective option.
If you want to make the most of your free time, then why not take an extended trip and explore new places and try new things? For this you need a Long-Stay policy – depending on the insurance provider you could get cover for up to 24 months.
The level of cover varies across all travel insurers and the policies they offer. Some will provide gadget cover as standard, whereas other will make it available as a policy add-on or extension. If you are planning on taking a gadget away, then be sure to check whether or not policy covers you and whether there is a single item limit. It may also be worth enquiring about the cover limit per item.
Holidays are all about trying something new and just because you're technically a senior, that doesn't mean you shouldn't take part in activities. Some insurers offer activity cover as standard; however, this tends to be limited and you may have to pay an additional premium if you have a specific activity in mind.
Before you take out a policy, have a look at the excess amount. If your policy includes an excess, then this tends to be payable per person in the event of a claim (but double check the policy wording). Some insurers will expect a ridiculous amount of excess, occasionally more than the holiday itself, so it's not even worth making a claim. With this being said, why not opt for a policy with no excess? You may spend a little more (the cost of a few magazines at the airport) but it could save you a significant amount in the long run, should you need to make a claim.
Now you have decided the type of policy you need, where should you look to ensure you get a suitable policy for you at the most appropriate price? Firstly, it's best not to assume that the comparison sites are your best bet, remember, many travel insurance providers aren't on the comparison sites. Furthermore, if you are declaring any medical conditions all the comparison sites use the same medical screening tool so you won't be getting a true picture of the policies that are available to you. We suggest you stick to one comparison site to get a idea of what's available and then look for a couple of specialist providers who aren't on comparison sites, this way you can decide for yourself which policy is most suitable for your trip.
Who is a Senior Travel Insurance Policy suitable for?
In the world of travel insurance, it's not uncommon to be deemed a senior from as young as 45 years old. Whilst some travel insurance providers will not offer policies to people older than this, many are happy to offer cover to those over the age of 65, 75, 80, or 90 – and some don't even have an upper age limit.
Tips for Travelling as a Senior
Pack the necessities. If you are on medication make sure you bring enough for the entire trip, plus some extra in case your return home is delayed. Make sure all medication is in its original packaging and have to hand a prescription as airport security may want to see it. If you're concerned about your wheelchair breaking down whilst your away, then consider packing back-up pieces (better to be on the safe side). The most important is that you pack everything that makes you feel comfortable and assured.
Communication is key. It's very easy to go away and get caught up in that holiday bubble, but keep in mind that people back home care and want to know that you are okay. There are plenty of apps you can use to check in, or if you prefer the good old phone call conversation then do that every couple of days. Just make sure you check the charges with your network provider first so you don't get any nasty surprises when the bill comes.
Keep it simple. Travelling can be stressful enough so once you reach your destination, understandably you want everything to run smoothly. With this in mind, keep things simple when searching for accommodation. Find a hotel that is central and accessible – the last thing you want after a long day is a trek back to your room. Find a hotel that meets all your needs, there are plenty of senior resorts, so perhaps add these to your list of potentials when planning your trip!
Emergency contact details. These are important no matter your age. You should have your travel insurer's emergency assistance number as well as the emergency services and British embassy saved on your phone, just in case.
Tour organisers. If you want to visit a specific place then why not have a look to see if there are any senior-centric tours. A lot of historical attractions offer tour guides which cater to senior needs, whether that's walking at a more relaxed pace or hearing support for those with auditory issues.
Mobility. If you require a wheelchair, or find walking difficult at times then consider the locations you plan to visit. Narrow cobbled streets, hills with steep inclines and a lack of public transport may create issues and prevent you from making the most of your trip. Some tourist attractions and excursions may not offer disabled access, so make sure you do some research prior to visiting.
Top Destinations to Visit as a Senior
Just because you're classed as senior, that doesn't mean that should be the deciding factor as to where you go on holiday. No matter your age or ability, there's a destination with your name on it. Sometimes it just takes a bit of digging to find your next adventure.
Located just one hour from Cancun International Airport, this gem has accessible hotels, beaches furnished with beach wheelchairs, adaptive equipment for those who can't swim but want to go snorkelling – the list goes on. One of the highlights of this destination is its archaeological sites, including Chichen Itza and Tulum, which are both wheelchair-accessible. This is the perfect opportunity to see ancient ruins close up.
This is one of the most accessible cities in the world, with its excellent public transport system and compact design. With plenty of wheelchair friendly restaurants, breath-taking scenery along the Great Ocean Road and one of the best zoo's in the world – this place is worth adding to the bucket list.
As with many European cities, Vienna is rich in history and is known for being the musical heart of Europe. Unlike many other European cities, its cobblestones have been removed, as have many of its kerbs. The city has become flat and compact, with plenty of shops and cafes in the centre easily accessible. There are plenty of elevators to the metro as well as low-floor trams, so even with a wheelchair, it's easy to get around.
Public transport is the best way to get around most cities and Barcelona is no exception. With 80% of the metro stations and 100% of buses wheelchair-accessible, not to mention its flat, cobble-free city, it makes getting around a piece of cake.
No matter your age or ability, it's important to stay vigilant and aware on holiday. As a senior, purely based on your age, you are more of a target to pickpockets and scammers, as they perceive you as vulnerable. With this being said, here are some key safety tips for you to consider before setting off on your adventure.
Pickpocketing, happens every day and sadly tourists are almost always the main target. As a senior, you are viewed by these kinds of people as more vulnerable, so if you are out and about just be vigilant. Pickpockets are smart and do tend to know how best to target you, so make sure all your personal belongings are close you at all times, preferably in a zipped bag or in an inside pocket. The harder you make it for them, the more likely they'll give up.
Let people know where you're going. No matter your age, it's important to stay in touch with family and friends whilst you're away and let them know you're okay. You may want to let people know where you are staying, just in case they need to get in touch with the hotel. It may feel unnecessary, but in the case of an emergency you're loved ones can be told where you are and provided with further information. If you are off on an excursion or day trip, it is always a good idea to let people know. This doesn't have to be people from home, it could be hotel staff – just someone knowing your rough location could make a massive difference in an emergency.
Learn key phrases. Being able to say basic phrases goes a long way, especially with the locals. Being able to communicate regarding directions, where something is, or needing help, could help resolve an uncomfortable situation.
Be aware. We're all guilty of going away and acting in ways that we wouldn't necessarily at home. Don't allow yourself to get distracted and end take your eyes off your personal belongings and do not leave anything unattended (even if it is hidden under a towel on your sun lounger). As a rule of thumb, if you wouldn't do it at home, don't do it on holiday.
FAQs
Q. What is the benefit of taking out senior travel insurance rather than individual policies?
A. By taking out senior travel insurance, most providers will cater you're cover to meet the age bracket you are in. This gives you relevant protection should something happen whilst you're away.
Q. Do all travel insurance providers offer policies to seniors?
A. Not all insurers will cover seniors and some policies do have an age limit. This being said, there are plenty of travel insurance providers who will cover seniors – just do a bit of research.
Q. Is there an age limit on cover for activities?
A. This is completely down to the insurance provider. Some will not cover certain activities, however you're sure to find someone who will.
Q. Do I need an itinerary?
A. A rough idea of what you want to do whilst you're away is always a good idea, however it's important to remain flexible and manage expectations. You never know, you may find something you'd prefer to do, the weather could affect your plans or maybe the attraction is closed or full. So, just have an open mind.
Useful Links
*Disclaimer. Travel Insurance Explained is in no way affiliated to any of the companies mentioned in this guide – we just think they're great and could help you to plan the ultimate senior trip!
Become an expert in all things travel with our newsletter...
Every month you will receive travel updates, advice for booking your next holiday and tips on how to understand your policy – and we promise to never share your email address!