If you're travelling for the Olympics or just because you want to explore, here are some top tips to remember when you are travelling.
Make sure you get a rail pass
Although the trainline and metro system may seem complicated at first – it's actually fairly easy to use.
Passes and Tickets – If you plan on touring the city, there are a number of cost-effective passes that you can buy. It's a good idea to get a Japan Rail (JR) pass or a JR Tokyo Wide Pass if you plan on using train services to tour the city. Bear in mind that these can only be used on JR trains and the Tokyo Monorail and will not be valid on subways or any other non-JR-trains. The pass will also give you unlimited access to some types of Shinkansen and JR branded trains busses and ferries. You can choose a pass for 7, 14 or 21-days. They may seem expensive initially but when compared to the individual ticket prices they'll soon become the cheaper option!
Travelling with a disability
Over the years Japan has developed an accessible transport system which is suitable for people who need additional assistance when boarding trains. Many of the major train stations, airports and hotels have made it easier for travellers with disabilities to commute. According to Japan Travel around 35 percent* of train stations are entirely accessible and are fully equipped with wheelchair ramps elevators.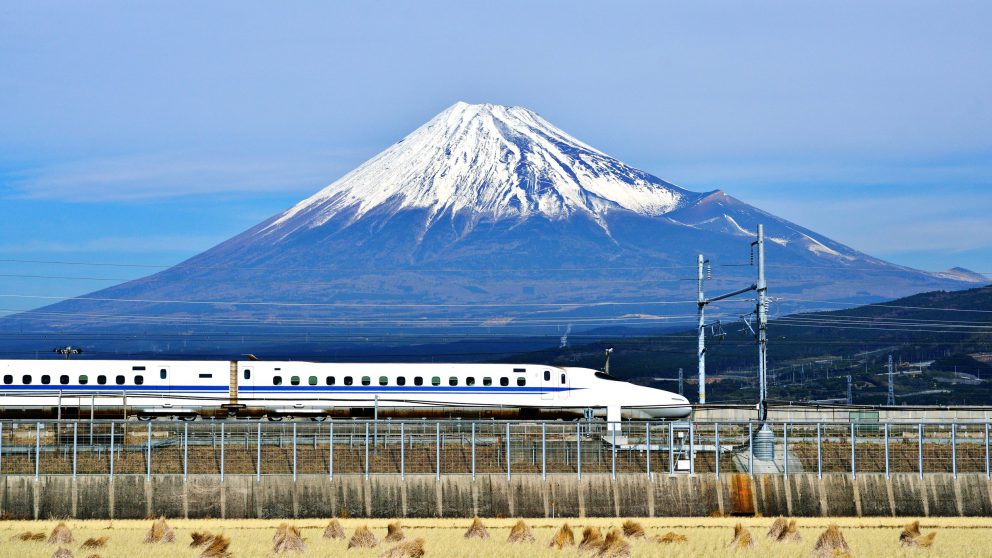 Top 5 Tips
Pack for the Weather
If it's the first time you're travelling to Japan, you should definitely prepare for the heat. August is the country's hottest month so if you're planning on going when the Olympics are being held, be sure to pack appropriate clothing and carry an insulated water bottle to keep hydrated. It can get very humid so a few hand-held fans wouldn't go a miss!
Be wary of tattoo stigma
Tattoos are frowned upon across Japan because they are mostly associated with organised crime and criminal gangs. Attitudes toward this may be changing but you shouldn't be too surprised if you are denied entry in certain places like saunas and pools as well as onsen (hot springs). So, it might be a good idea to cover them up when you're out and about.
Do NOT tip!
As part of Japanese culture and traditions, tipping at restaurants or any other places is heavily frowned upon and will not be accepted. The Japanese view tipping as an insult and do not take kindly to it, so just be aware when you are travelling – even if you are trying to express your gratitude for an incredible meal.
Check your medications are legal in Japan
Some common over the counter UK prescriptions are illegal in Japan. There have been cases where UK nationals have been detained and imprisoned for possession of medications that are illegal in the country. You can find out more on what prescription medicines are illegal by taking a look at the Foreign and Commonwealth (FCO) website.
Don't smoke in public
Smoking on the streets is banned in Tokyo and you could face a hefty fine if you are found smoking in public areas. There will also be a ban on both smoking and vaping in venues where the Olympic games are held. In previous years, sporting venues had designated smoking areas however Japan will not be accommodating this. This decision has come after the International Olympic Committee announced they wish to initiate public health policies which involve improving air and water quality.
Staying in Tokyo
Hotels are likely to be the most expensive option and if you are planning to stay in a hotel you should book in advance as rooms can get booked up quickly. If you're planning to stay in Japan for a week or two you might want to look into staying at an Airbnb. Check out the Airbnb website to find out more about availability and prices.
If you favour spending most of your time exploring and soaking up the city, a capsule hotel might be just what you need. With minimalistic features, the hotel offers the same amount of space as a hostel room. This makes capsule hotels more affordable however, prices are likely to increase as the Olympics draw near. Hostels are popular among backpackers and usually because the provide the right amount of everything for the resourceful adventurer.
Advice For Travelling in Japan
Although there are no laws that prohibit same-sex couples in the country there are also no laws to stop discrimination either. According to the FCO same-sex marriages are not recognised within the country. That being said, Tokyo hosts the rainbow pride to celebrates the LGBTQ+ community which has run successfully from 2016 with no issues or discrimination which is a sure sign that the country is evolving from traditional attitudes.
It's worth noting possessions of drugs will not be tolerated as Japan a has strict laws against drug crime and anyone found to be in possession of illegal substances will receive severe penalties and could even be sentenced to time in prison. If police carry out drug tests that come back as positive you may be either detained or arrested.
* https://www.japan.travel/en/plan/traveling-with-disability/