Football's coming home! Has England got what it takes to bring football home this year? Well, there's only one way to find out. We'll let you in on everything you need to know, from where the games will be hosted to the all-important cover you'll need for your trip.
When will Euro 2020 begin?
The Qualifier play-offs will happen between 26-31st March 2020 and then we get straight to the good stuff with the official games beginning on 12th June 2020 and coming to a close on 12th July 2020.
The tournament will be celebrating its 60th anniversary this year and for the first time ever, 12 countries will be hosting the event. Both the semi-finals and finals will be hosted in our very own London Wembley Stadium which is sure to get everyone excited for one of the biggest sporting events this year!
And although we don't know for certain who will make it to the finals,  one thing we do know is that you need a good travel insurance policy to keep you protected on your travels (we've also outlined the important bits so you know what to look for when buying a policy). Let the preparations begin!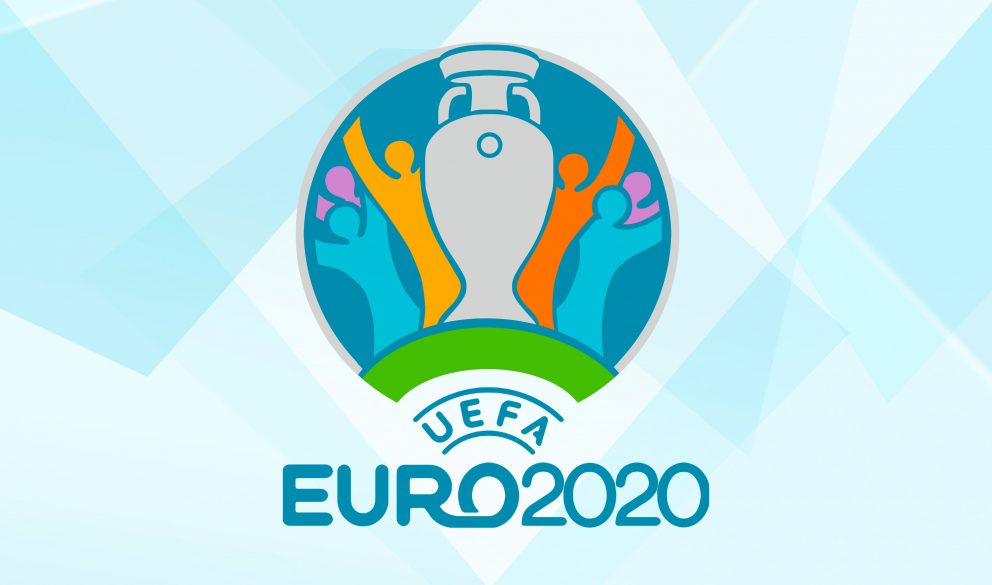 Where will it be hosted?
The UEFA Euro 2020 games will be taking place across 12 countries in celebration of the tournaments 60th anniversary. The games will be hosted in the following cities;
Amsterdam,
(Johan Cruyff Arena, Stadium capacity: 54,000). Three group games, one last-16 game.
Baku,
(Olympic Stadium, Stadium capacity: 68,700). Group stage and quarter finals
Bilbao,
(San Mames, Stadium capacity: 53,000). Three group games, one last-16 game.
Bucharest,
(Arena Nationala, Stadium capacity: 55,634). Group stage and round of 16
Budapest,
(Puskas Arena, Stadium capacity:  68,000). Three group games, one last-16 game.
Copenhagen,
(Parken Stadium, Stadium capacity:  38,000). Three group games, one last-16 game.
Dublin,
(Dublin Arena, Stadium capacity:  51,000). Three group games, one last-16 game.
Glasgow,
(Hampden Park, Stadium capacity: 51,000). Three group games, one last-16 game.
London,
(Wembley, Stadium capacity: 90,000). Final and both semi-finals, one last-16 game, three group games.
Munich,
(Football Arena Munich, Stadium capacity: 70,000). Three group games, one quarter-final.
Rome,
(Stadio Olimpico, Stadium capacity:  68,000). Three group games, one quarter-final.
St Petersburg  
(Krestovsky Stadium. 68,134). Group stage and quarter finals
Do I need travel insurance for Euro 2020?
Whether you plan on travelling to all 12 countries or just the one, you still need to purchase a suitable travel insurance policy. Ideally you will need a travel insurance policy that will protect you against; medical emergencies, personal possessions, and cancellation – all of which should be covered as standard. You will need to make sure that your policy covers the full length of your trip as well as all of the destinations you visit.
Activity Packs
If you plan to stick around after the games and take part in any activities, you should make sure your policy covers this. Some activities will be included as standard but those that are a little riskier will require an  "Activity Pack". Some policies will cover a broad range of activities whilst others may be very restrictive so it is important to check your policy wording carefully.
Cover for existing medical conditions
If you have any existing conditions, you should declare these to your travel insurer. Medical care abroad can be very expensive so you could find yourself heavily out of pocket if you don't have the right cover.
Whilst most host countries will accept the European Health Insurance Card (EHIC), Russia, and Azerbaijan do not have a mutual medical agreement with the UK, so travel insurance is essential.
It is worth noting that the standard of healthcare in Russia is below western standards, and some hospitals will not agree to treat you unless you make a cash or credit card payment first. We advise you do not make any payments upfront or hand over your card/passport. Instead, speak directly to your travel insurer's medical assistance team as soon as you can as they will be able to discuss payments with the hospital on your behalf and ensure you are being given the best care for your situation.
Delays and cancellations
Delays and cancellations can be incredibly frustrating and they are often hard to predict, which is why you should always make sure you have a travel insurance policy that will cover you for this.  In most circumstances, the airline or your tour operator is responsible for re-booking your transport in order for you to reach your destination. However, if the delay or cancellation is caused by an extraordinary circumstance, then you may be able to claim compensation from your travel insurer. Eligibility and amounts will differ, so check this in your policy wording.
Passport and ID
What happens if I lose my passport?
If you lose your passport, you will need to get an Emergency Travel Document from the nearest British Embassy or British consulate of the country you are travelling in. Its's worth noting you will have to pay a fee of £100 for the Emergency Travel Document, so it's a good idea to keep your passport stored safely. It's also recommended that you carry a photocopy of your passport and keep your original in a safe place at your hotel.
If your travels are delayed and you incur additional expenses because you are waiting for the Emergency Travel Document to arrive, some specialist travel insurance policies will cover additional costs such as accommodation and pre-paid expenses. Also, some insurers will offer to contribute towards the cost of the replacement document however, cover levels will differ from insurer to insurer so make sure you read your policy wording carefully before purchase.
Carrying ID 
All fans attending matches in St Petersburg will need a FAN ID as well as a valid passport to enter and exit the stadium, the ID is free of charge and must be requested on the FAN ID website.
On entering Russia, you are required to sign an immigration card which is produced electronically at passport control.  Before travelling to Russia, you should make sure that your passport is up to date and has longer than six months until its due to renew.
Driving in Europe
If you plan to drive in the host countries, you will need a valid driving licence as well as insurance for the vehicle you will be using. It's important that you have the right documents and insurance in case you are involved in an accident.
(Although it might go against your natural instinct, apart from UK and Ireland, host countries drive on the right side of the road!)
Do I need a visa to visit the Euro 2020 host cities?
If you are a European citizen you can travel freely in and out of participating countries however, you will need a valid passport to enter the country and Match Ticket to get into the stadium. Brits travelling to the Euros can enter host countries without a visa. Those planning to travel to Russia will also need to sign up for a, FAN ID.