To save you from any last-minute panic, here at Travel Insurance Explained, we've got everything you need to know about which documents you need to take with you when travelling abroad.
What is a travel document?
A travel document is a form of identity issued to you by the government. For example, passports and visas are both travel documents that you would need to cross international borders. Failing to produce the correct documents at border control could mean you are denied entry to the country you are travelling to.
As with your flight documents, you should keep your hotel information on you. This can either be a printed copy or email confirmation of your booking.
It's important to note, although your travel insurance may cover you for loss of documentation, you will not be covered for incorrect documents, such as not having the right visa or if there is a spelling mistake on one of your travel documents. It is your responsibility to make sure you have all of the appropriate documents when you are travelling.
If your passport gets lost or is stolen whilst you are on holiday, you will need to get an Emergency Travel Document (ETD). You can find out more about lost or stolen passports here.
You may be asked to provide an Advance Passenger Information (API) if you are travelling to the USA, Canada, Mexico, China (except HKG), Japan, United Arab Emirates, Thailand, South Africa, Spain, Pakistan, Jamaica, Kenya, Algeria, Iran, Syria, and Morocco. This will be in addition to your visa and passport. Generally, you will be able to fill out your details online and your airline will make you aware of what they need.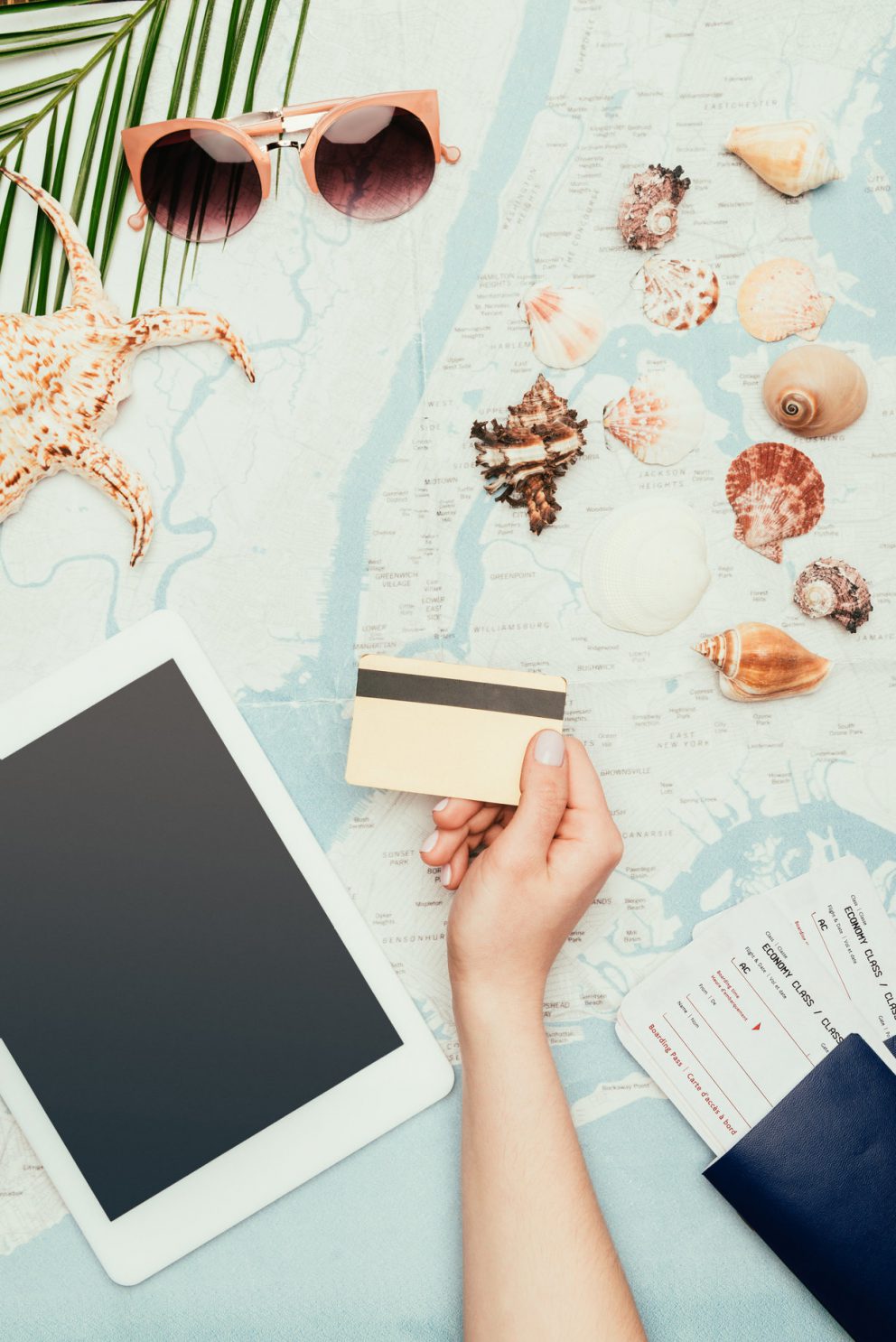 What documents do I need to travel in Canada?
If you are travelling to Canada as a visa-exempt foreign national, you will need an Electronic Travel Authorisation (eTA). The online form requires you to fill out details including your name, date of birth, gender, marital status, address, nationality and passport number; you will need a valid passport and a credit/debit card to apply. The process will generally take a couple of minutes; however, it could take up to several days if you are asked to submit supporting documents.
What travel documents do I need when travelling in Europe?
If you are travelling within the European Union, you will need a valid passport which will be checked when you cross international borders. Depending on the country you are visiting you may be randomly stopped by the local authorities and asked to produce your passport, so it's best to keep it handy when you're out and about.
Should you plan to hire a vehicle or motorcycle in Europe, you should make sure you have an International Driving Permit (IDP) along with a valid UK driving license. An IDP is a legal requirement in most countries and you may be unable to hire a motor vehicle if you cannot produce one when asked. Read our Driving Abroad on Holiday piece for more information.
You should also be aware that identity cards are no longer valid and you will not be accepted as proof of identity.
According to the European website, the EU has decided to implement a European Travel and Authorisation System (ETIAS) for the safety purposes of those travelling within the borders by identifying travellers who may pose a potential security risk.
Although it is yet to be confirmed, you may have to travel using the ETIAS shortly.
How to obtain an ETIAS:
Once they come into place the only way to apply for an ETIAS is online. You will be asked to provide details such as your name, date of birth, address and information about your trip. You may also be asked to fill out some security questions.
When applying for the ETIAS you must have the following documents/details to hand:
A valid passport
A credit or debit card
An up-to-date email-account
What documents do I need for travel to the United States?
If you're heading off to the 'Big Apple' you're going to need an Electric System for Travel Authorisation (ESTA). Everyone travelling to the USA will need to apply for an ESTA Visa which can be completed online. Make sure you are using the official website, as there are some scam companies out there that try to extort money from people applying for travel documents online. Having an ESTA will mean that you can visit the great Americas for up to 90 days with multiple visits during 2 years. If you don't have a valid ESTA, you will be denied access into the country. Whilst most ESTA's are approved within 24-hours, make sure you allow at least 72-hours before you are due to depart for your journey, (but we advise you to fill out as soon as you've booked your holiday… just in case).
What documents do in need to travel Australia?
If you are travelling to Australia you will need an eVisitor visa which you can apply for online. To apply, you will need to make sure your passport is valid for at least 3 months from your entry date. You will also be asked if the purpose of your stay is for business or tourism. For your application to be successful, you must meet Australia's Health and Character requirements; you may not be able to enter the country if you have a health condition that could potentially pose a risk to Australian citizens. As with the ESTA, you will need to make sure everyone travelling has their eVisitor visa – you are unable to include more than one family member per application.
Which passport should I use if have a dual-nationality?
If you are a British citizen as well as a citizen of another country, you will fall in the bracket of 'dual-nationality' which means you are more than likely to have two passports. Generally, you can choose which passport you want to take with you when travelling abroad, however, you should stick to using the same passport when entering and leaving the country rather than switching between the two.
Should I take my travel insurance policy with me when I go abroad?
Although it's not a legal requirement to carry your travel insurance policy document with you, it's a good idea to take a copy just in case you find yourself in an emergency. Your policy will have details of your insurer's international contact number as well as your policy number which you will be asked for if you need to speak to your travel insurer.
If you do not want to carry your policy document with you, always take note of the name of your insurer, the policy number and the contact details for the emergency medical team and customer services.
Passport stamps from different countries
When travelling to different countries you should check if there are any restrictions on passport stamps. Some Middle Eastern countries will not allow you to pass through border control if you have a stamp from certain countries. For example, if you are travelling to Egypt or Jordan and you have a stamp from Israel after travelling across the border to Cairo – you may be denied entry to Egypt.
When travelling through the airport, make sure you keep your travel documents on you at all times.
Documents for prescription medication
If you need to take medication abroad with you, make sure you check the rules and regulations of the country you are travelling to, as well as the countries you are passing through on a connecting flight. Different countries may have other rules and regulations regarding which medicines are allowed into the country.
You will likely be required to show a copy of your most up-to-date prescription as well as a letter from your GP that includes the name of your medicine, the prescribed amounts and the name of the health condition you need it for, your travel dates and your Doctor's signature.
If you are travelling to a country that speaks a different language, you may be required to take a translated copy. You should check this, and other requirements, with the country's embassy before travelling.
You may also need to apply for a license if you are travelling for a minimum of three months or are carrying larger quantities of medication (to allow for delays, etc).
If you don't have the necessary documents when travelling with prescribed medicine you could be refused entry, fined and, in some cases, imprisoned. Find out more about travelling with prescription medicine abroad.
Top Tips:
Along with your travel documents, it's also a good idea to carry a copy of your driver's license, credit card and EHIC health insurance card, when travelling in the EU. Just in case you get into an emergency and your documents get lost or end up stolen, you'll have another copy available as back up.
Always find out where your nearest British embassy or consulate will be so that you can contact them in case you find yourself in an emergency.
If you are printing your policy document, take two copies one to keep on your person and one in to keep back at the hotel.
Don't let a tattered passport get in the way of your holiday! It's a travel requirement to make sure your passport is in a suitable condition. If it has been marked, torn or made illegible it may not be accepted at borders, which could affect your travel plans.