Golf is fast becoming one of the most popular sports in the world and is suitable for just about anyone who can hold a club; and with all that walking between holes, it's perfect for keeping you in shape too! It seems everywhere we look golf clubs and courses are opening, so why not grab your clubs and combine a relaxing holiday with a few practice swings? You might even reduce your handicap…
Planning a Golf Holiday
Being tasked with planning the next golf break can be enough to put the most laid-back golfer in the bunkers. With tee times, transfers and of course the resort to plan it's easy to now know where to start. Our handy guide covers just about everything you need to know, all you need to do is make sure you remember your clubs!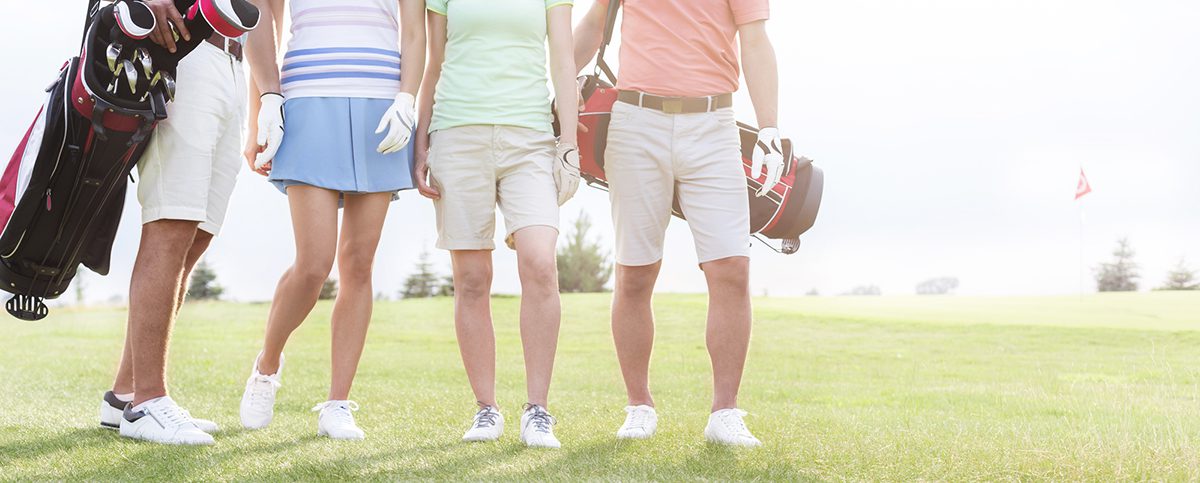 Step One: Who are you taking with you?
Whether it's your other half, best pal or the whole group knowing who is coming on the golf break is an essential part of the planning. You will need to consider skill levels and cater for everyone's abilities to ensure you all get the most of out of the trip – and more importantly are able to enjoy it! If there is a group of you going it is worth assigning roles to each person i.e. someone to book the tee times, and another to arrange the transfer. This way you are not having to handle all the pressure.
It is also a good idea to set up a group chat so you can keep communication open and make decisions easily.
Step Two: Dates, the location and budget
Once you know who you are taking you need to decide on the holiday dates. Usually golf breaks take place over a long weekend – plenty of time to get the hang of teeing off in a straight line! It may be best to have a couple of available dates just in case you need to be flexible with your booking. It is also worth considering the time of year too – no one wants to be teeing off in a downpour.
You will also need to decide where you want to go; do you want to head to Europe or travel further afield? Knowing the group's preference will make booking a resort or course easier.
As you well know, golf isn't the cheapest of sports so setting a budget that will suit everyone is essential. Be prepared to negotiate needs over wants and make sure everyone is comfortable with the amount. Once this has been decided you can tailor your trip accordingly.
Step Three: Booking your Accommodation
If you are staying at a golf resort, it is best to book early. Most golf resorts will offer a package booking which will include your green fees, tee times and accommodation so this may be something to look into if your budget allows.
Golf resorts will offer various facilities, so have a think about what everyone would like to do off the course. Some will also offer group discounts so if you are working to a budget this is something to enquire about.
Alternatively, you may want to look for accommodation that is a short distance from several golf courses. Bear in mind that you may need to arrange transfers to and from these courses and also ensure you book your desired tee times.
Step Four: All about the golf
Do you want to play an 18-hole course per day, or visit a couple of course over the duration of the weekend? Knowing how much golf you actually want to play will help with the booking and also can keep the costs down. Generally speaking, most golf resorts will have several courses for you to play on but as mentioned it is also an option to travel to several golf courses for some variety.
Spend some time researching 'must play' courses too if you are looking to play off-site.
If you are booking your golf, flights and accommodation separately it is a good idea to do this at the same time so you can secure your courses and tee times. There's nothing worse than leaving the golf to later on in the planning and not being able to tee off until the evening when your plan was to spend the day golfing.
Step Five: Looking into golf tour companies
There are plenty of tour companies out there that specialise in golf breaks. If planning isn't your forte it may be worth speaking with a company and asking them to book everything on your behalf.
Most tour companies will be able to arrange flights, accommodation, tee times, transfers and other activities. It may also give you an extra level of protection if something was to go wrong with your trip and you wanted to get your money back.
What else is there to do on a Golf Holiday?
Now we know you may want nothing more than to spend every waking hour out on the green but, after a week or so in the sun, it can become tiresome. It is worth considering what you would like to do in the evenings after you've taken off your glove and hung the clubs up for the day.
Some resorts will offer evening entertainment but it may be worth doing a little research into the local area and perhaps look at trying a new cuisine or activity. For those who are seeking night life, there are plenty of golf courses which are situated in the middle of ample bars and clubs – just make sure you don't drink too many celebratory beers, as your travel insurance is not likely to cover you if you make a claim related to over consumption of alcohol!
There are more to golf resorts than – well, golf. Many resorts will have a neighbouring spa   so you can spend some time actually relaxing on your holiday and enjoying a pamper. Additional facilities are definitely worth looking into if you are taking non-golfers along with you.  Now we are not saying there is anything wrong with your swing but, plenty of courses will offer golf lessons for all skill levels from beginners to experienced. It may be worth looking at pre-booking lessons before you travel as resorts will offer training sessions with PGA professionals – and in some places, golfing legends themselves. As you can imagine, these sessions will be in high demand so book early to avoid disappointment! If you're taking the family, why not book the children a lesson or two – it's the perfect way to get the kids out of the hotel and enjoy some family bonding.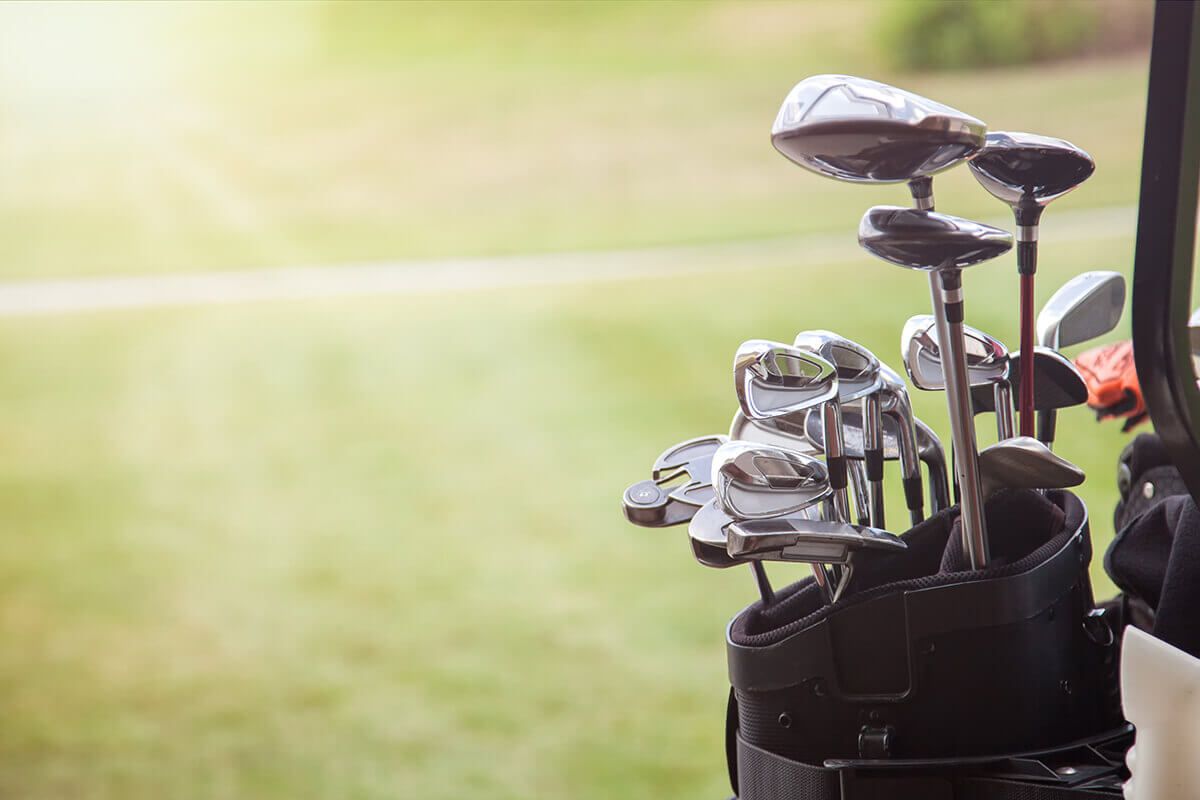 Golf Travel Insurance
We know golf clubs and other associated equipment doesn't come cheap, so imagine how disappointed you would be if it was lost, stolen, damaged or delayed. By purchasing the right travel insurance, you can head off on your much-needed holiday with peace of mind, that should the worst happen you will be covered.
Most travel insurance policies will cover for medical expenses, cancellation and personal possessions but will not cover for sports equipment. For those looking to book a golf holiday, we recommend either looking for a golf travel insurance policy or a standard policy that will offer a golf or sports extension that you can add-on.
Specialist golf policies and golf extensions will cover if your equipment – or equipment you have hired – is lost, stolen or damaged and also, the cost of hiring equipment if yours is delayed. In addition, cover will be provided if you are not able to use pre-paid green fees and even for the honorary round of drinks if you happen to get a hole in one!
When buying a travel insurance policy be sure to read the policy wording carefully. Make sure the cover limits – including single item limits – are high enough to cover both your equipment and your belongings and also, make sure the policy is suitable for your individual needs.
Top Five Golf Courses to Visit
Cabo Del Sol, Mexico
Mexico's number one destination for golf resorts is home to two 18-hole courses, with fantastic ocean views from every hole on the Desert Course and from seven holes on the Ocean Course. The resort also offers top of the range practice facilities, a fully stocked golf shop and a 40,000 square feet club house.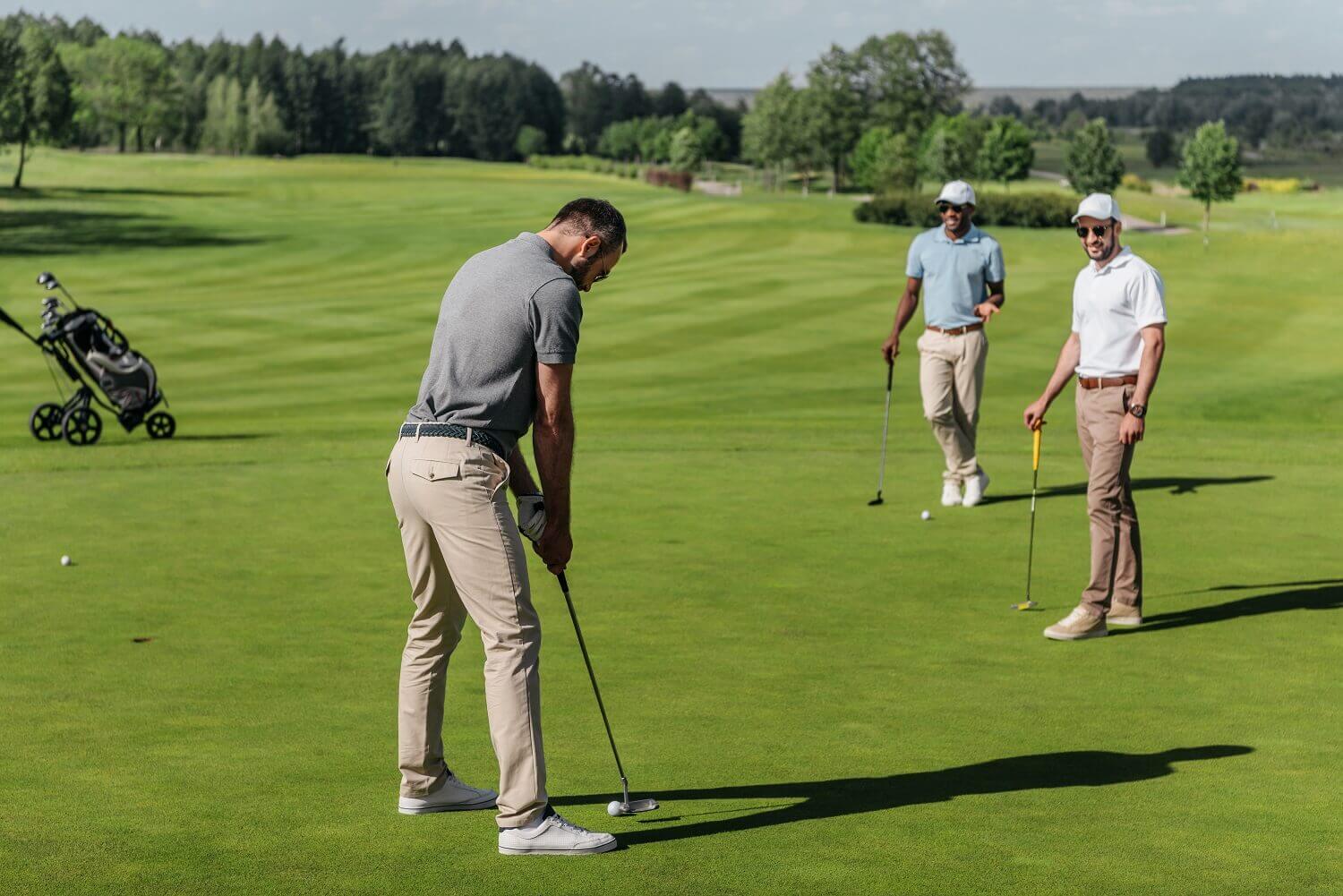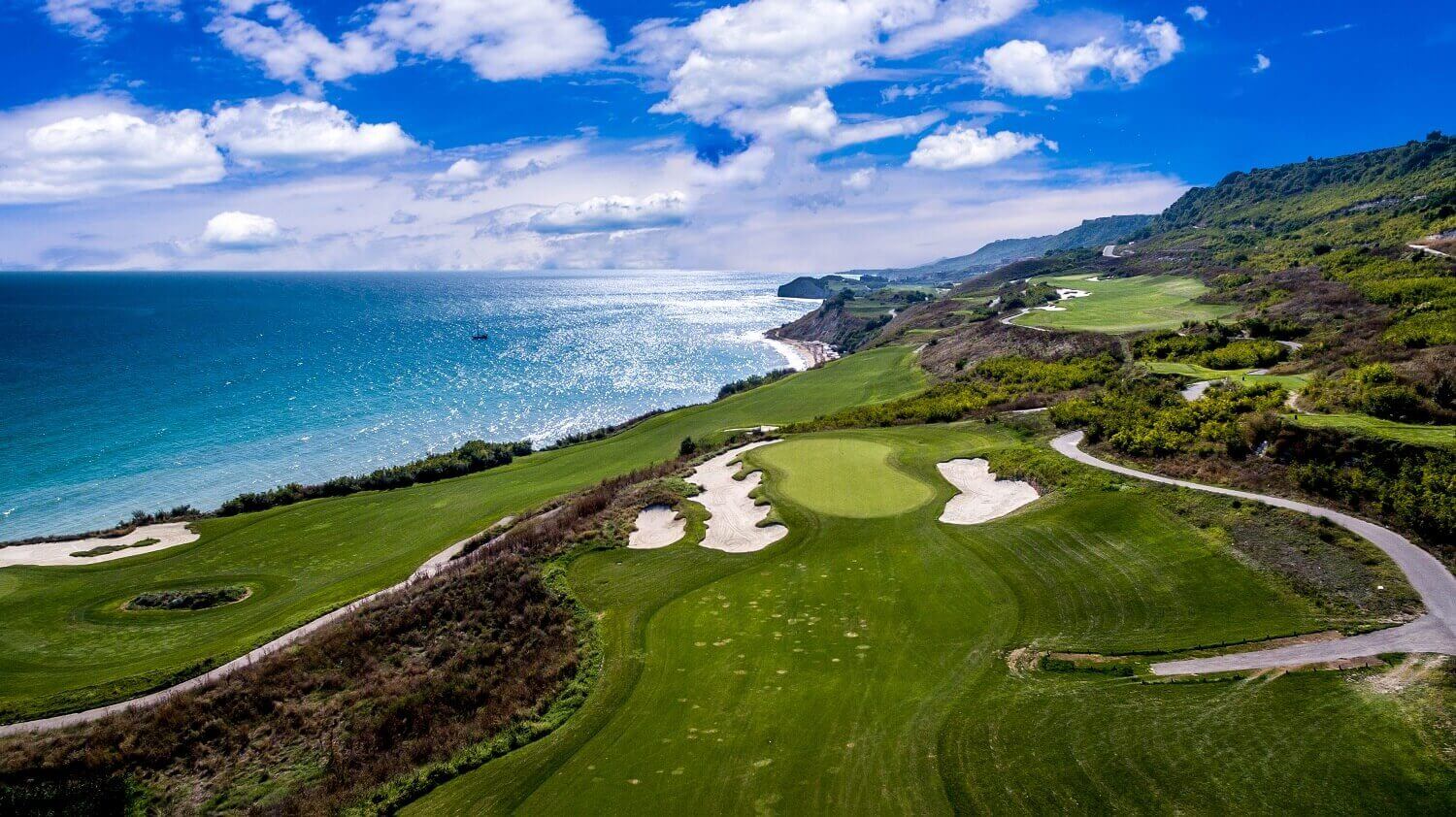 Kauri Cliffs, New Zealand
Boasting 15 holes with stunning views of the Pacific Ocean, Kauri Cliffs is suitable for all skill levels. The complex offers state-of-the-art practice ranges, putting and chipping greens, hire facilities that stocks equipment for both ladies and men and a fully stocked golf shop (should you need to purchase additional golf balls).
Estoril Golf Club, Portugal
Home of the Portuguese Open, this golf club is surrounded by restaurants, hotels, a casino and the stunning Estoril beach. The course itself offers 18 holes and golf lessons, clinics, weekly intensive training programmes and digital video swing analysis – all designed to help you perfect that swing.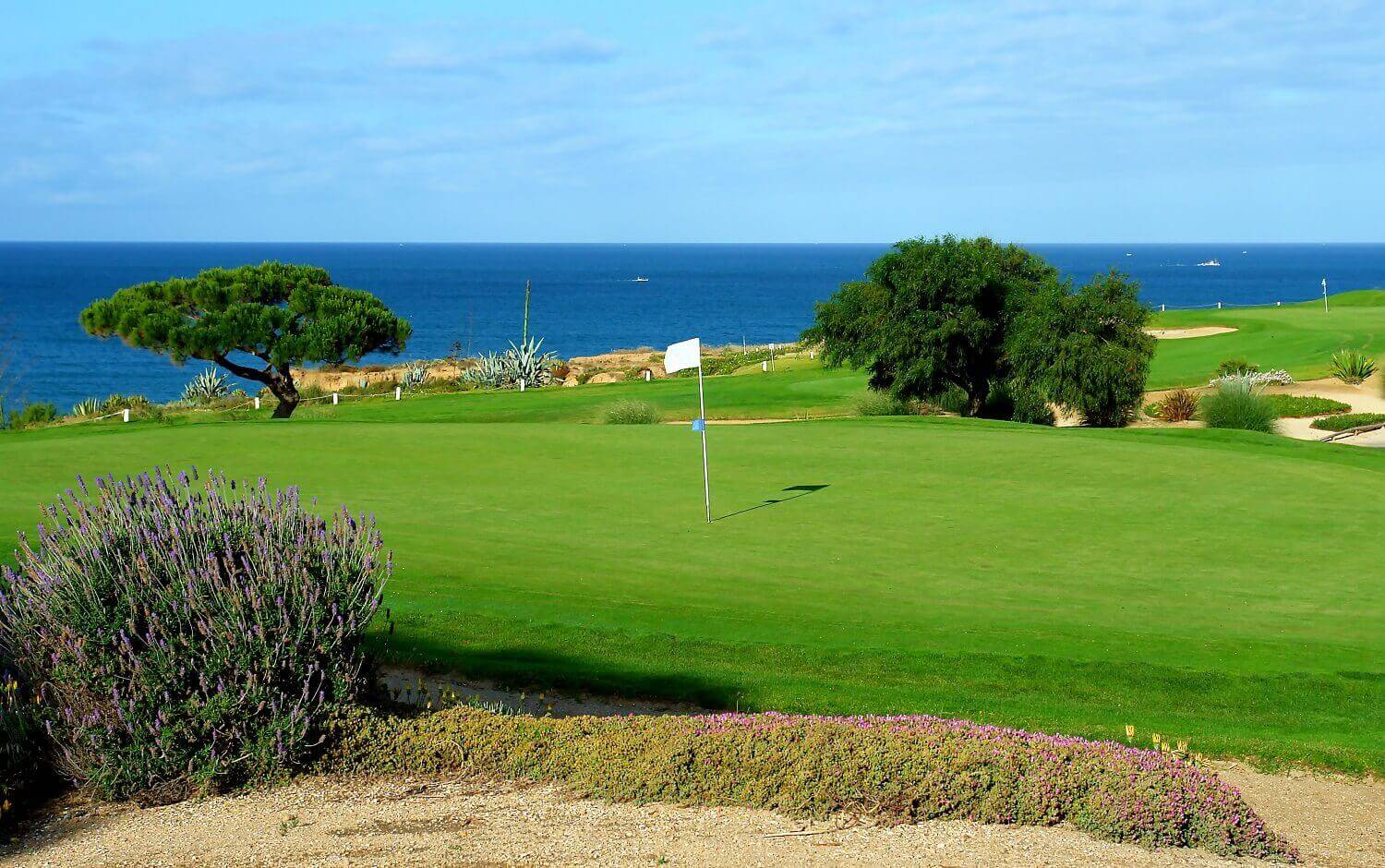 PGA Catalunya Resort, Spain
Here you will find the No.1 Golf Course in Spain; the Stadium Course as well as the Tour Couse, known for its challenges and holes to suit all levels. The state-of-the-art coaching facilities are used by professionals and international teams so you may well be practising your swing alongside some of the world's best golfers.
Muirfield, Scotland
Suitable for all levels from professionals to amateurs, the world-famous course offers 18 skill testing holes and is home to one of the world's oldest golf clubs. Muirfield, which was ranked 4th in the world's best golf courses 2018, also hosts several international and national championships for both men and women.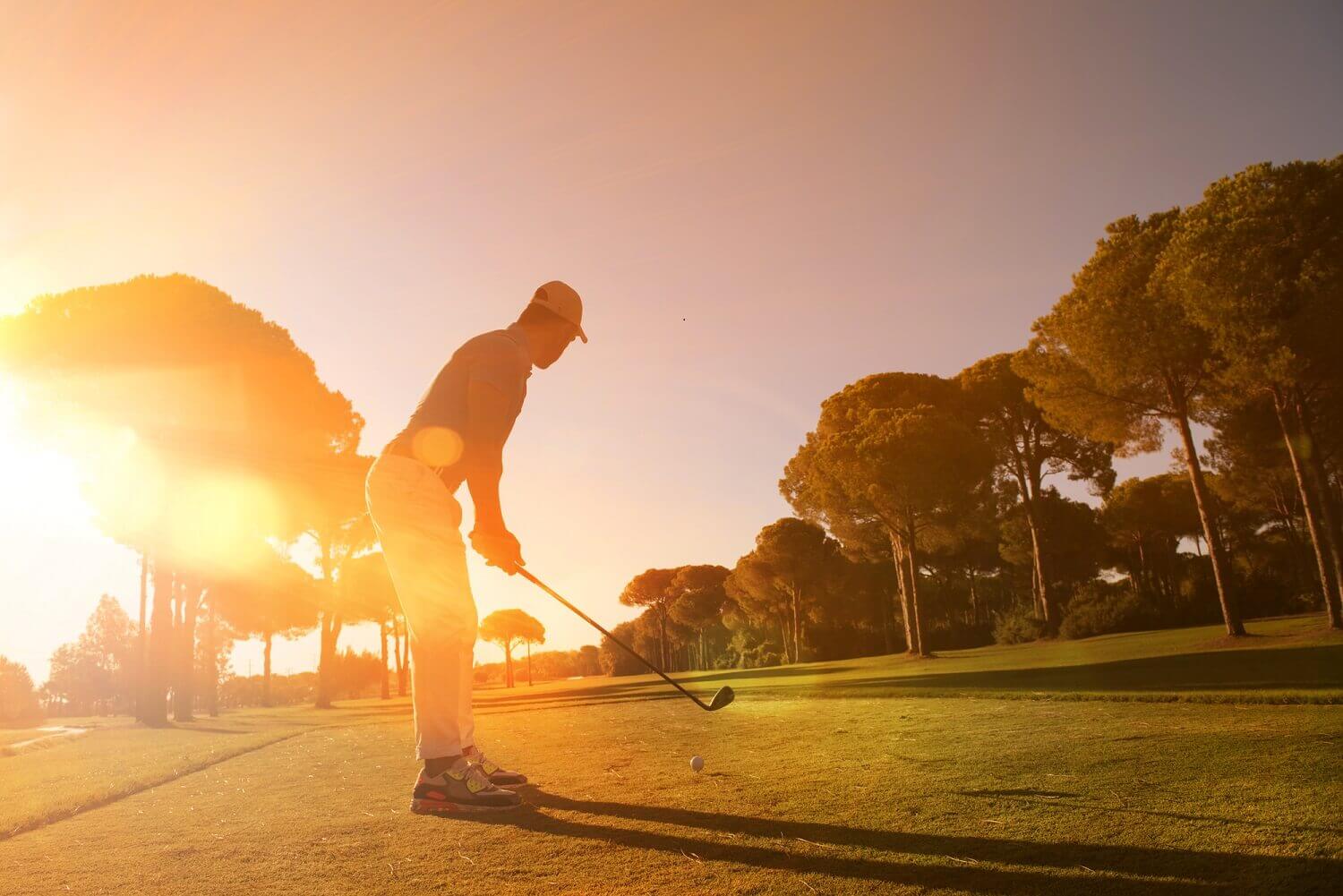 Become an expert in all things travel with our newsletter...
Every month you will receive travel updates, advice for booking your next holiday and tips on how to understand your policy – and we promise to never share your email address!