Why tee off in the UK when you can head to Europe, or further afield, and enjoy a week or two in the sun, indulging in your sporting passion?
Golf is fast becoming one of the most popular sports in the world and is suitable for just about anyone who can hold a club; and with all that walking between holes, it's perfect for keeping you in shape too! It seems everywhere we look golf clubs and courses are opening, so why not grab your clubs and combine a relaxing holiday with a few practice swings? You might even reduce your handicap…
Planning a Golf Holiday
Whether you want to surprise your other half with a golf weekend away or are looking to book on behalf of the team, we've got everything you need to know – including the best golfing spots around the world…
One of the most important things to consider when planning a golf holiday is who you will be taking with you. No one wants their holiday ruined by a sore loser who storms off the green after losing one too many balls! Take people who share your enthusiasm for the sport and will enjoy the holiday just as much as you.
Usually, golf holidays span over a long weekend which means you will have plenty of time to hit a few birdies – or a hole in one – and if you're lucky, brush shoulders with some golfing greats. For those who are super golf fanatics, there are golf holidays that will allow you to travel to different golf resorts/courses. Although these types of golf holidays can be slightly more expensive, it's worth it if you want to experience more than one course – or country.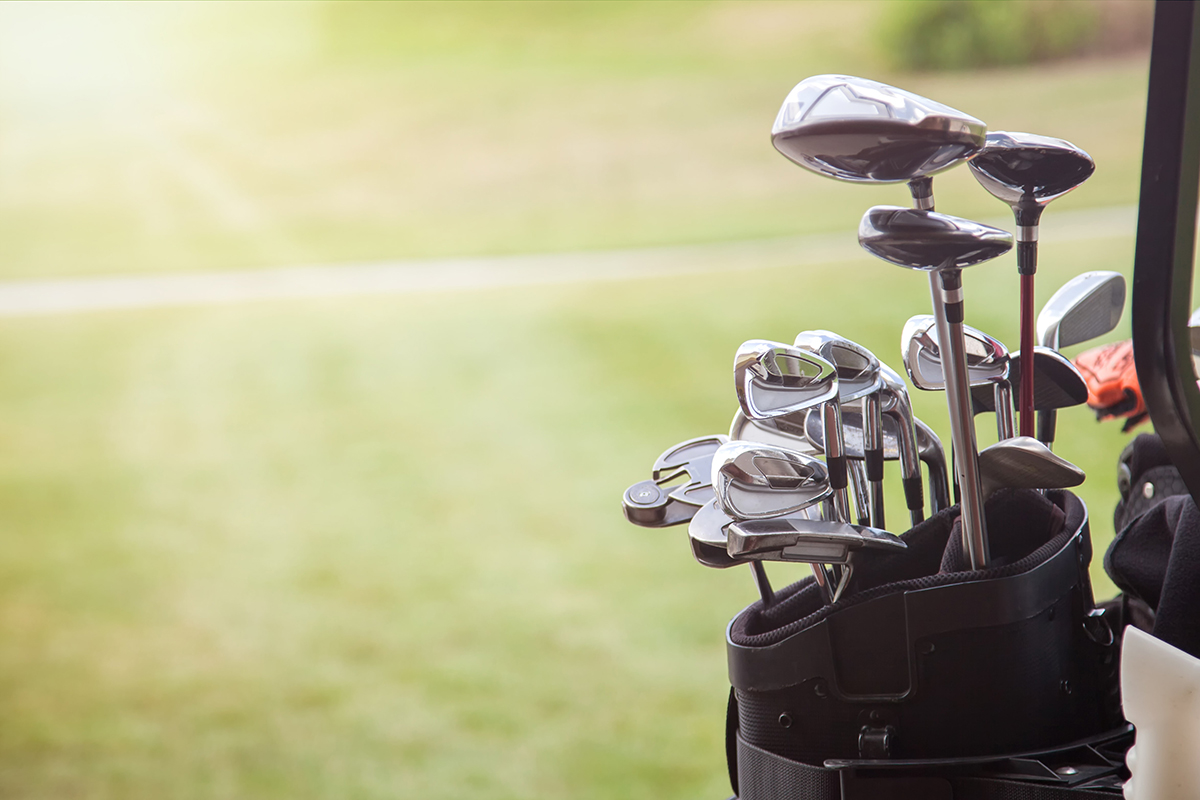 What else is there to do on a Golf Holiday?
Now we know you may want nothing more than to spend every waking hour out on the green but, after a week or so in the sun, it may become tiresome. It is worth considering what you would like to do in the evenings after you've taken off the glove and hung the clubs up for the day. Some resorts will offer evening entertainment but it may be worth doing a little research into the local area and try a new cuisine. For those who are after night life, there are plenty of golf courses which are situated in the middle of ample bars and clubs – just make sure you don't drink too many celebratory beers, as your travel insurance is not likely to cover you if you make a claim related to over consumption of alcohol.
Who says golf weekends are just for men? Certainly not us! Ladies, it is worth noting some golf resorts will have a neighbouring spa so you can spend the days showing the men how it's done and the evenings pampering yourselves whilst enjoying a glass of bubbly or two.
When looking for a suitable course it is important to consider your skill level. There is nothing worse than feeling like you're holding up the rest of the group, or fellow golfers. Plenty of courses will offer golf lessons for all skill levels from beginners to experienced. It may be worth looking at pre-booking lessons before you travel as resorts will offer training sessions with PGA professionals – and in some places, golfing legends themselves. As you can imagine, these sessions will be in high demand so book early to avoid disappointment! If you're taking the family, why not book the children a lesson or two – it's the perfect way to get the kids out of the hotel and enjoy some family bonding.
Travel Insurance for your Golf Holiday
We know golf clubs and other associated equipment doesn't come cheap, so imagine how disappointed you would be if it was lost, stolen, damaged or delayed. By purchasing the right travel insurance, you can head off on your much-needed holiday with peace of mind, that should the worst happen you will be covered.
Most travel insurance policies will cover for medical expenses, cancellation and personal possessions but will not cover for sports equipment. For those looking to book a golf holiday, we recommend either looking for a golf travel insurance policy or a standard policy that will offer a golf or sports 'add on'/'extension'.
Specialist golf policies and golf 'extensions' will cover if your equipment – or equipment you have hired – is lost, stolen or damaged and also, the cost of hiring equipment if yours is delayed. In addition, cover will be provided if you are not able to use pre-paid green fees and even for the honorary round of drinks if you happen to get a hole in one!
When buying a travel insurance policy be sure to read the policy wording carefully. Make sure the cover limits – including single item limits – are high enough to cover both your equipment and your belongings and also, make sure the policy is suitable for your individual needs.
What are the best Golf Courses to visit?
Cabo Del Sol, Mexico
Mexico's number one destination for golf resorts is home to two 18-hole courses, with fantastic ocean views from every hole on the Desert Course and from seven holes on the Ocean Course. The resort also offers top of the range practice facilities, a fully stocked golf shop and a 40,000 square feet club house.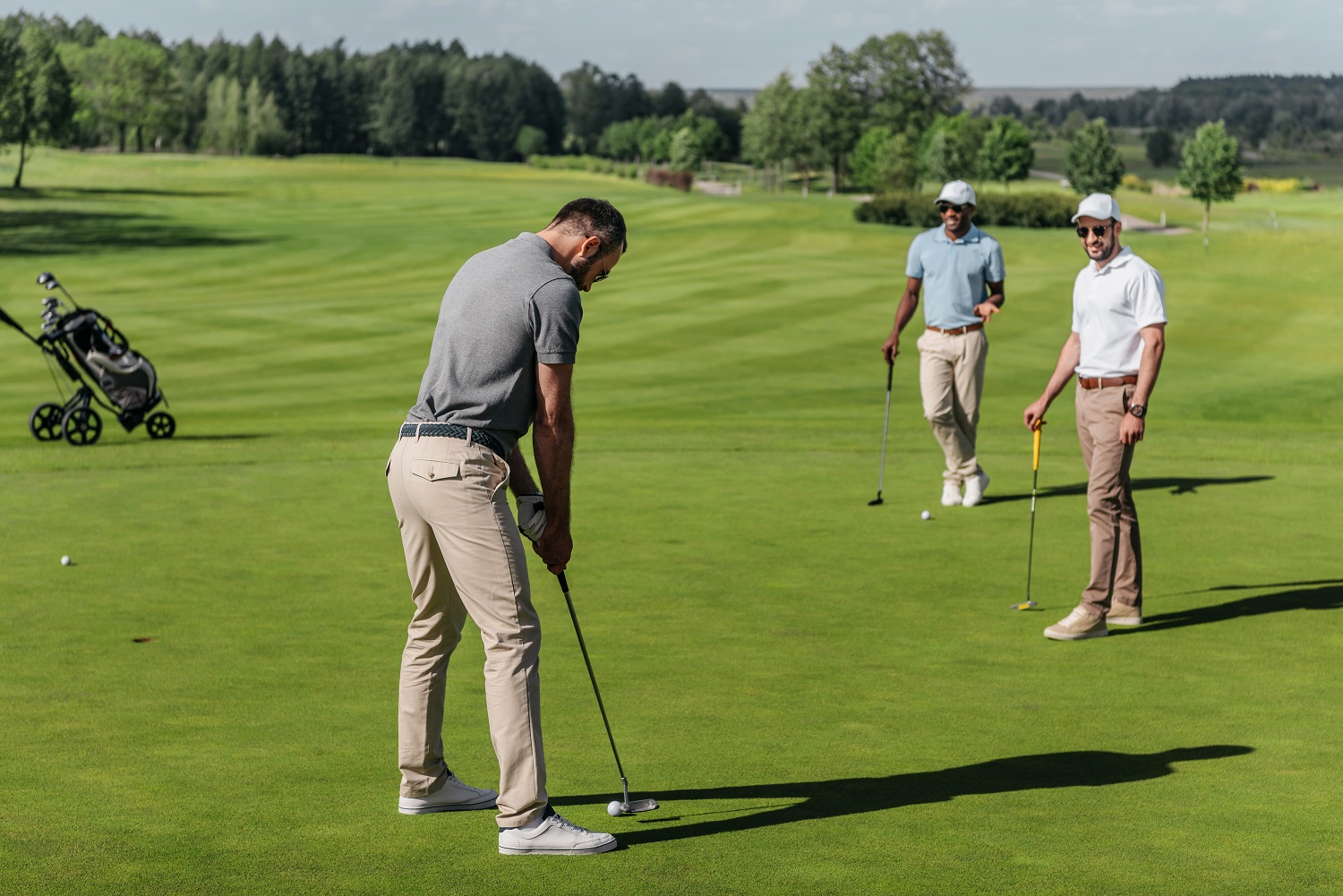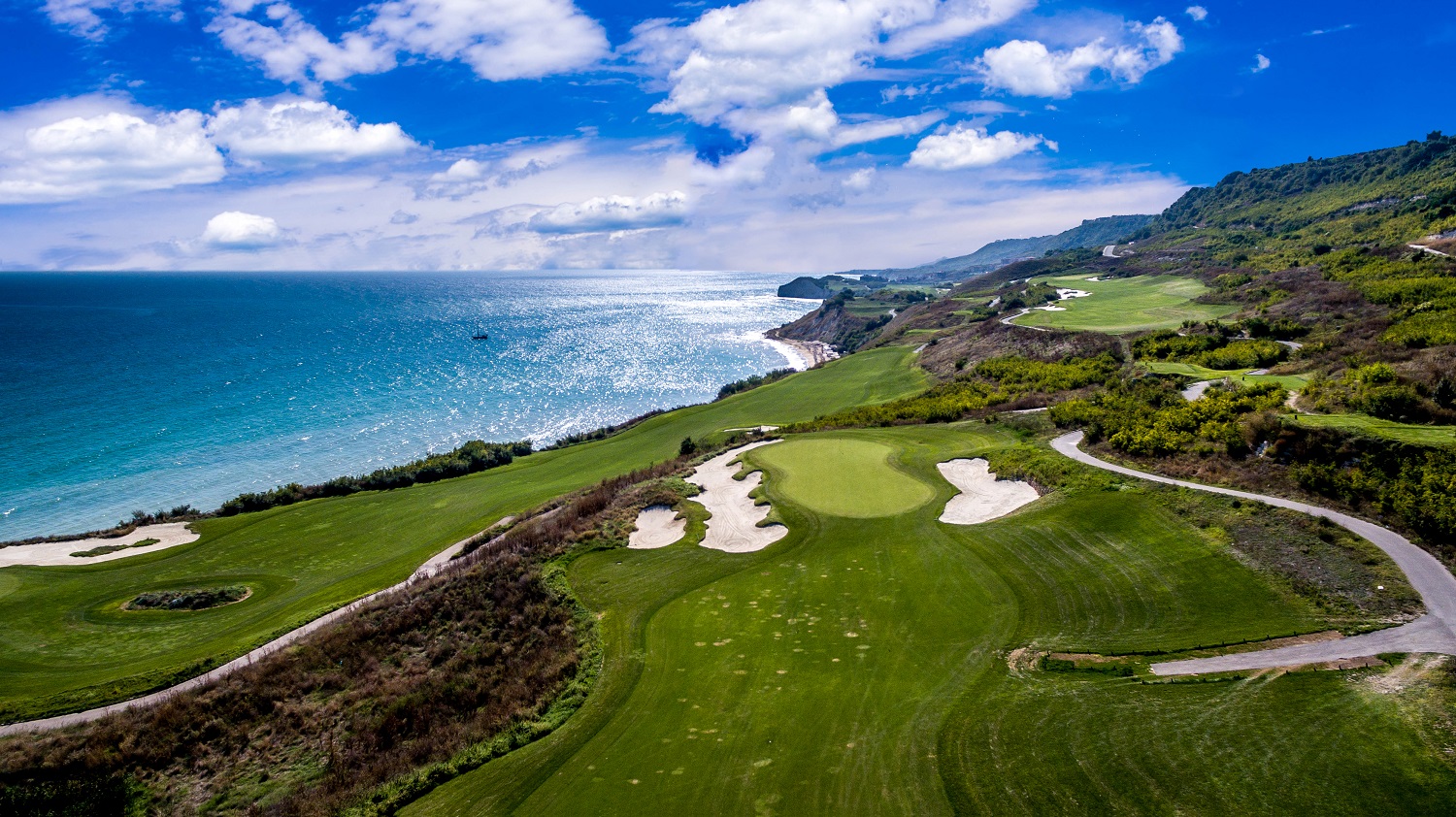 Kauri Cliffs, New Zealand
Boasting 15 holes with stunning views of the Pacific Ocean, Kauri Cliffs is suitable for all skill levels. The complex offers state-of-the-art practice ranges, putting and chipping greens, hire facilities that stocks equipment for both ladies and men and a fully stocked golf shop (should you need to purchase additional golf balls).
Estoril Golf Club, Portugal
Home of the Portuguese Open, this golf club is surrounded by restaurants, hotels, a casino and the stunning Estoril beach. The course itself offers 18 holes and golf lessons, clinics, weekly intensive training programmes and digital video swing analysis – all designed to help you perfect that swing.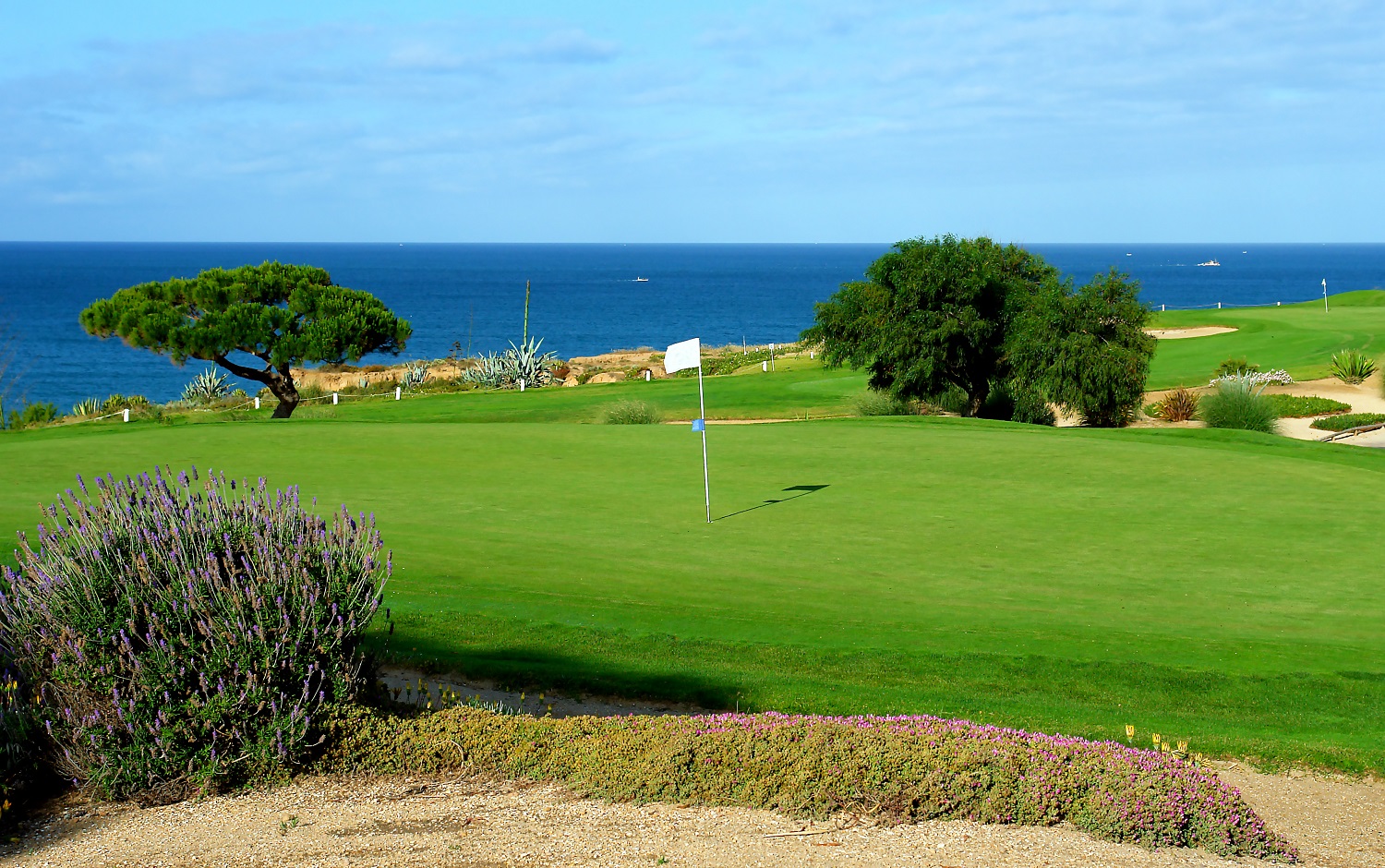 PGA Catalunya Resort, Spain
Here you will find the No.1 Golf Course in Spain; the Stadium Course as well as the Tour Couse, known for its challenges and holes to suit all levels. The state-of-the-art coaching facilities are used by professionals and international teams so you may well be practising your swing alongside some of the world's best golfers.
Muirfield, Scotland
Suitable for all levels from professionals to amateurs, the world-famous course offers 18 skill testing holes and is home to one of the world's oldest golf clubs. Muirfield, which was ranked 4th in the world's best golf courses 2018, also hosts several international and national championships for both men and women.