What better way to get into the festive spirit than taking a trip to a Christmas market? And with so many to choose from in Europe, you are spoilt for choice! To make it a little easier to choose which one is worth the visit, we've found the best around.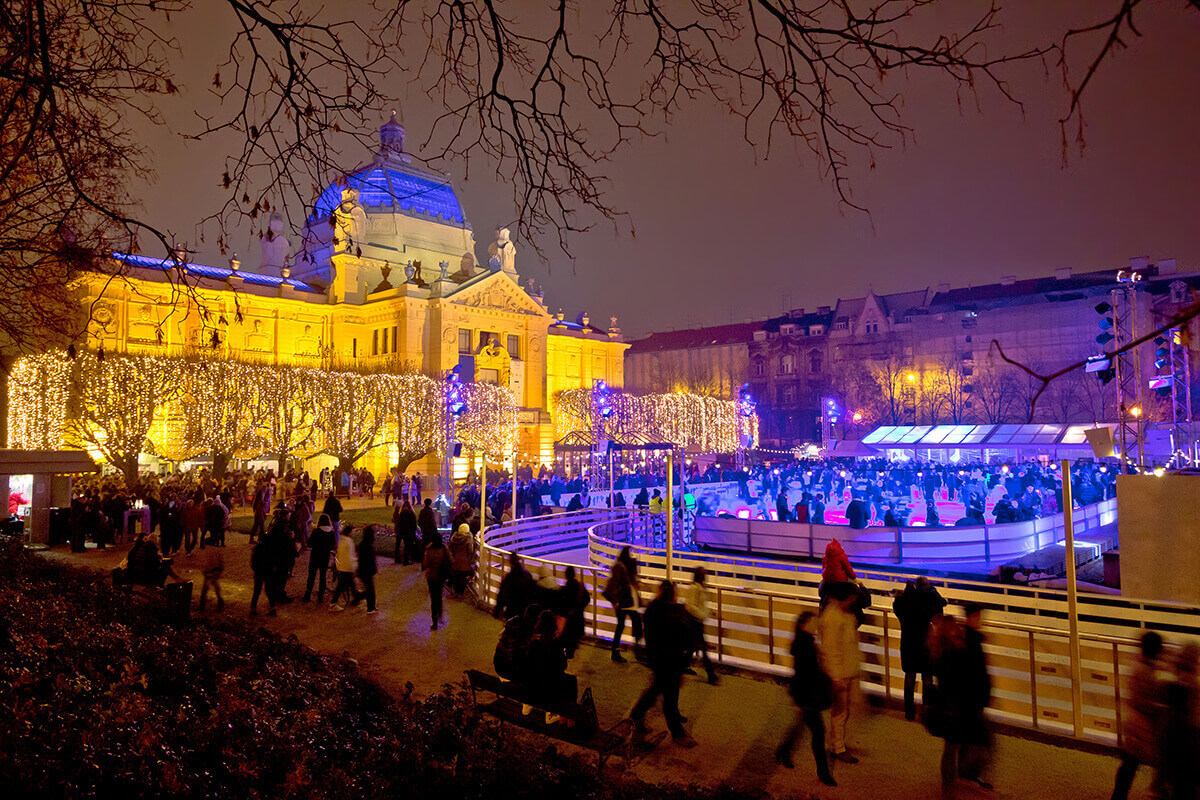 Zagreb, Croatia
Voted European Best Christmas Market of the year, twice! it's only fair Zagreb
Croatia's capital – is at the top of our list. Zagreb's Christmas Market is spread throughout the entire city meaning there is plenty to explore and enjoy. A picturesque scene of beautifully decorated Christmas trees and glittering fairy lights, you'll have that festive feeling in no time – and let's not forget the mulled wine and roasted chestnuts!
When:
30th November 2019 – 6th January 2020
Cologne, Germany
This Christmas market attracts millions of visitors from all over the world each year.
Which comes as no surprise given its enchanting atmosphere and enticing offerings. Here you'll find selected gifts, individually crafted artisan handicraft and culinary delights such as cinnamon biscuits, baked apples and mulled wine – perfect for a cold winters evening.
When:
25th November 2019 – 23rd December 2019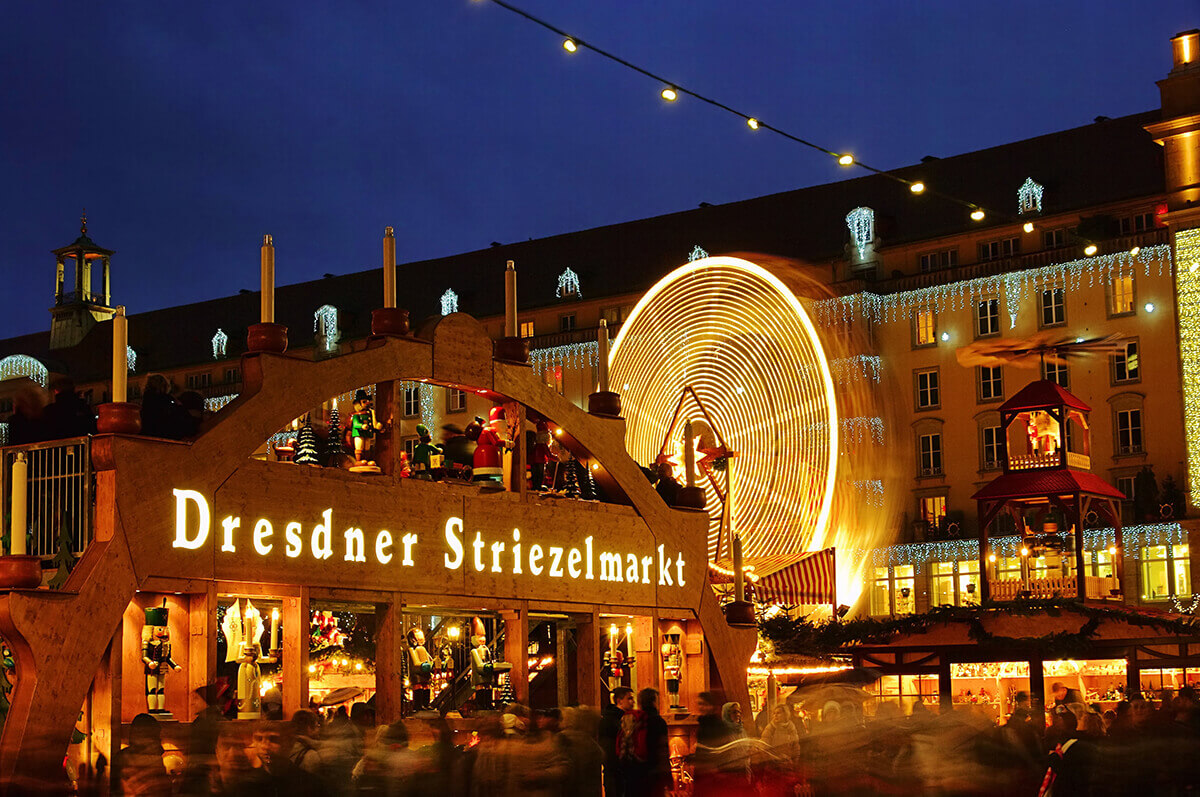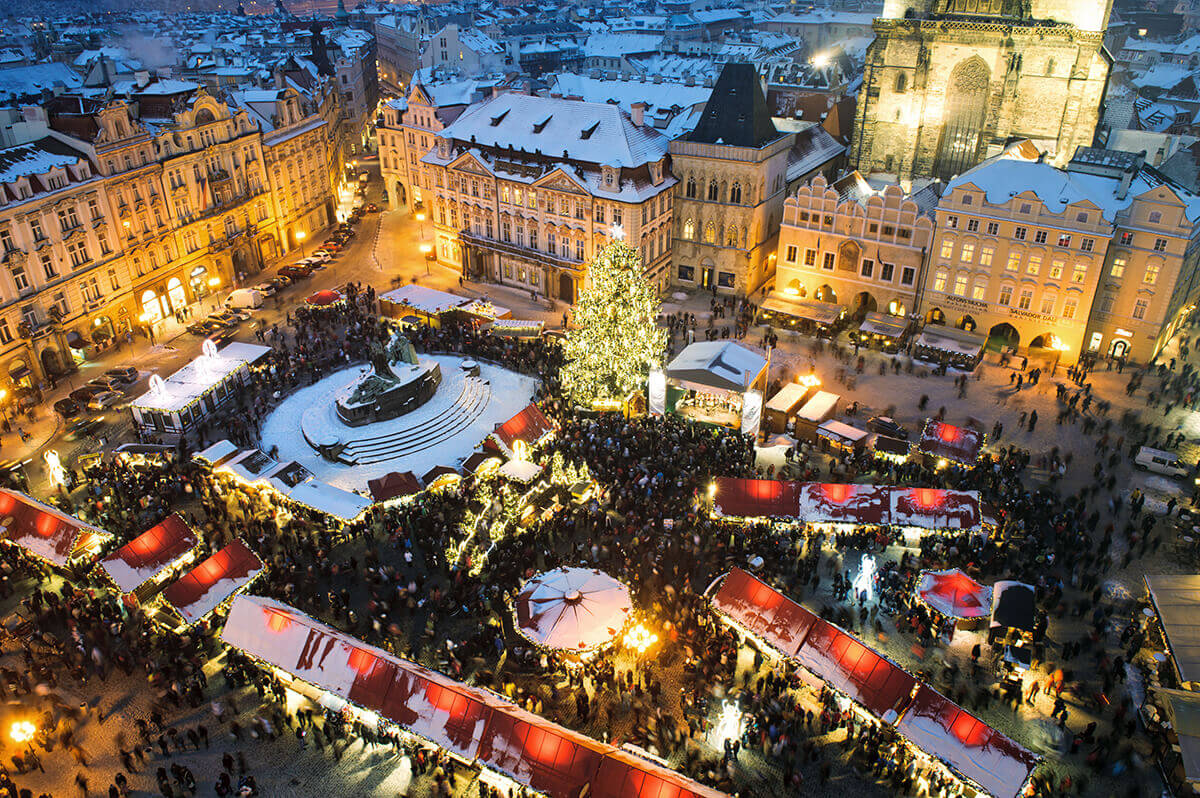 Prague, Czech Republic
Lanterns, gingerbread and carol singers on every corner;
Christmas markets are an integral part of the festive celebration in Prague, so expect a magnificent display like no other. Here, visitors can buy ceramics, candles, Christmas tree ornaments and local handicrafts. And if you fancy taking a break from shopping, then there are plenty of traditional Christmas treats including mulled wine and barbequed sausages to indulge in.
When:
30th November 2019 – 6th January 2020
Bruges, Belgium
The beautiful city of Bruges promises to give you that warm, fuzzy, festive feeling.
The fairy-tale-like medieval city is the perfect host for a Christmas market unlike no other. With the smell of fresh waffles filling the air and fairy lights twinkling in the streets – what could be better than a visit to Bruges Christmas market?
When:
22nd November 2019 – 5th January 2020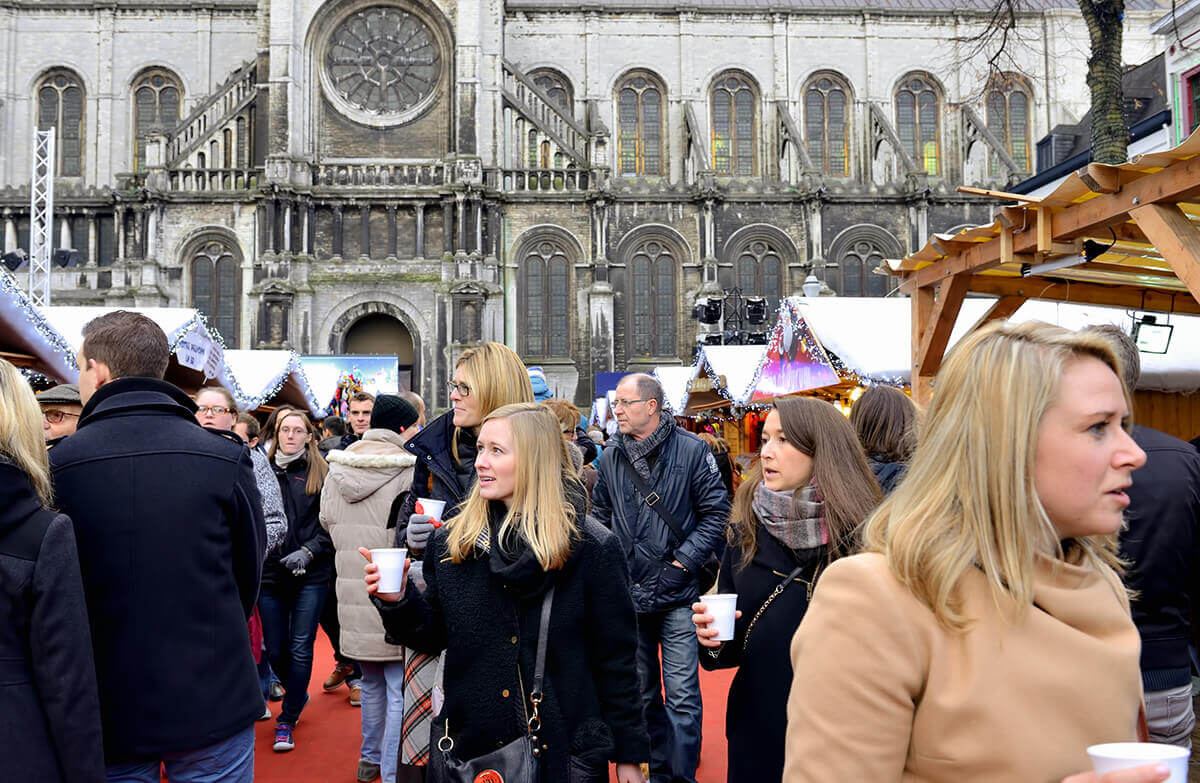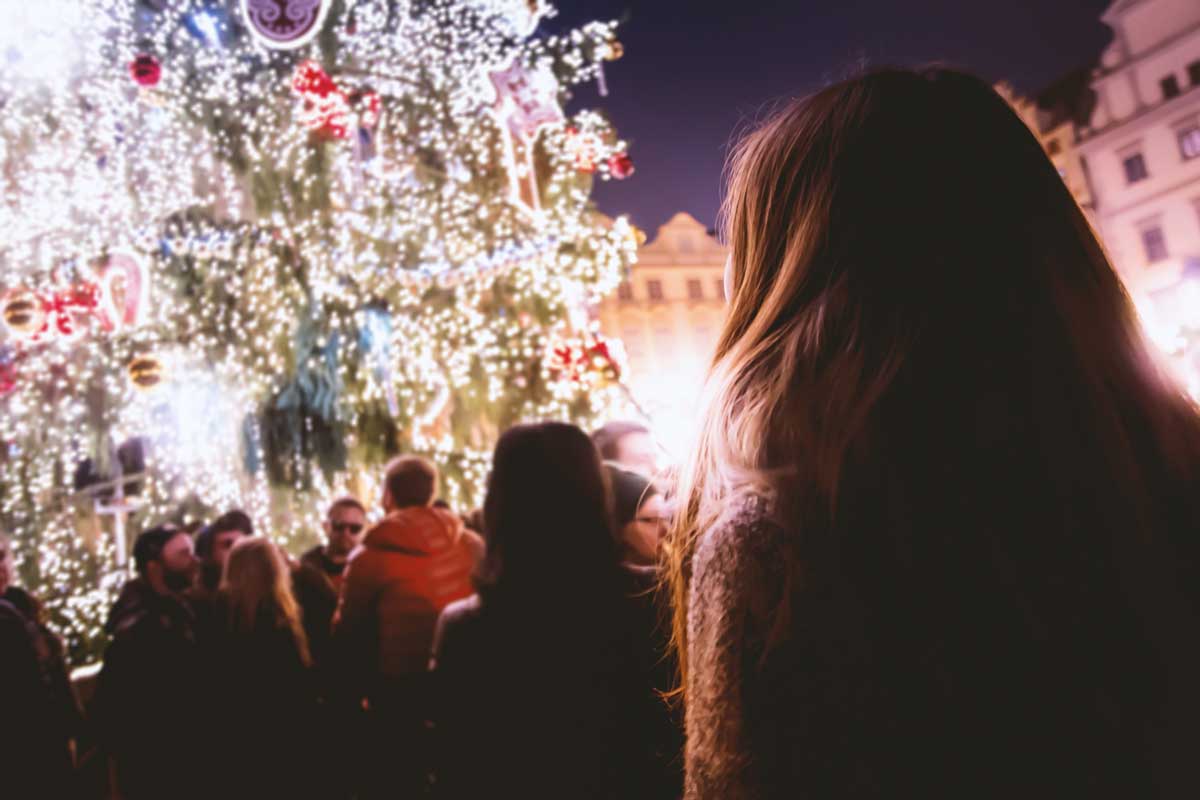 Hyde Park, London
Located in the very heart of London, Winter Wonderland truly embodies everything about Christmas and the excitement of the season.
With new attractions every year, including the world's tallest transportable observation wheel, the UK's largest open-air ice rink and a selection of bars and eateries – what better way to kick off the festivities?
When:
21st November 2019 – 5th January 2020
Lyon, France
Christmas markets in France date back centuries and have become an unmissable part of the festive build–up.
Lyon Christmas markets offer the perfect combination of food and drink with the country's passion for eccentricity and theatre. There are around 140 wooden chalets, each selling festive gifts, decorations and craft creations. Why not try some of the tempting treats available from hot wines and roasted chestnuts, to pretzels and oysters – after all, tis' the season to treat yourself.
When:
23rd November 2019 – 24th December 2019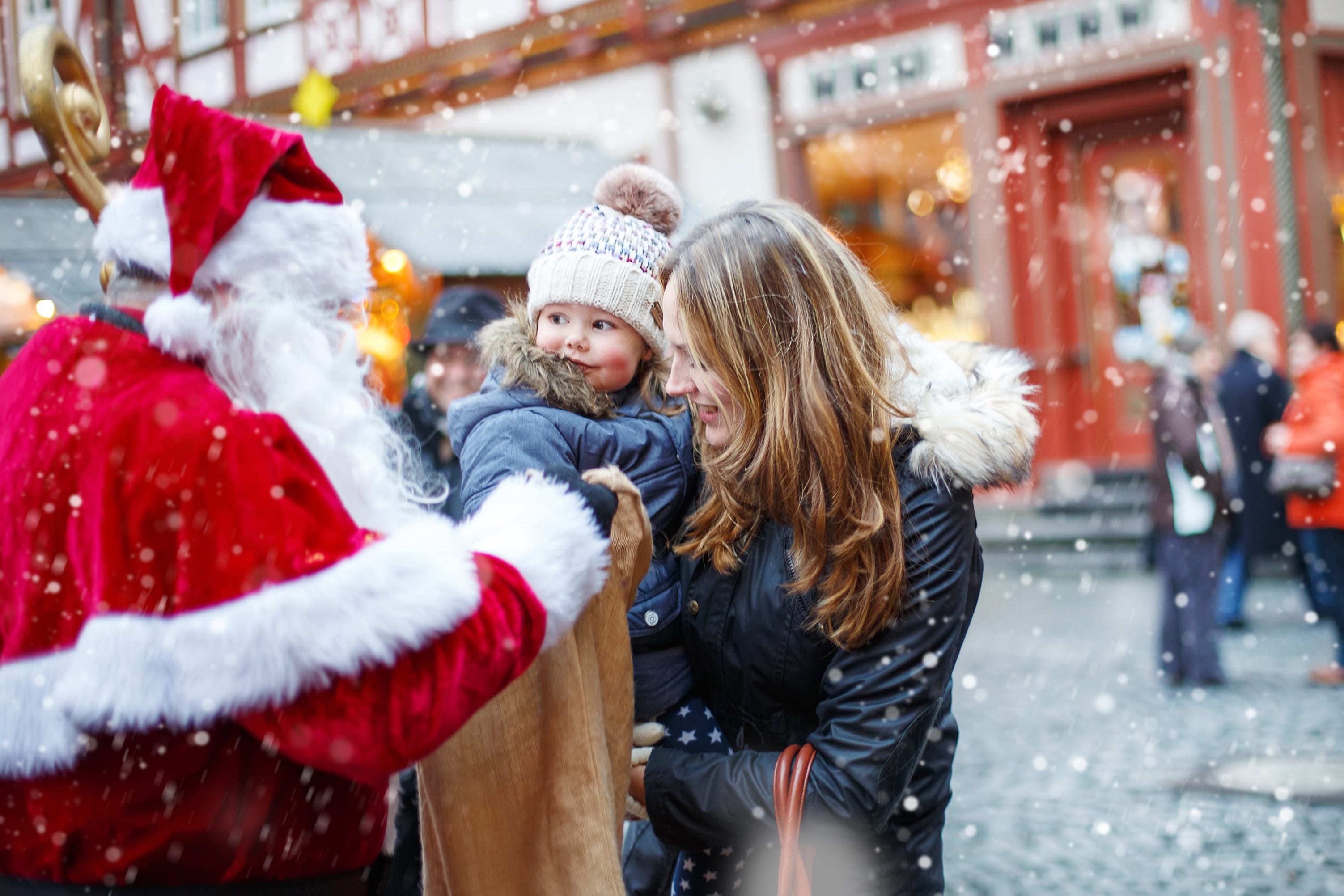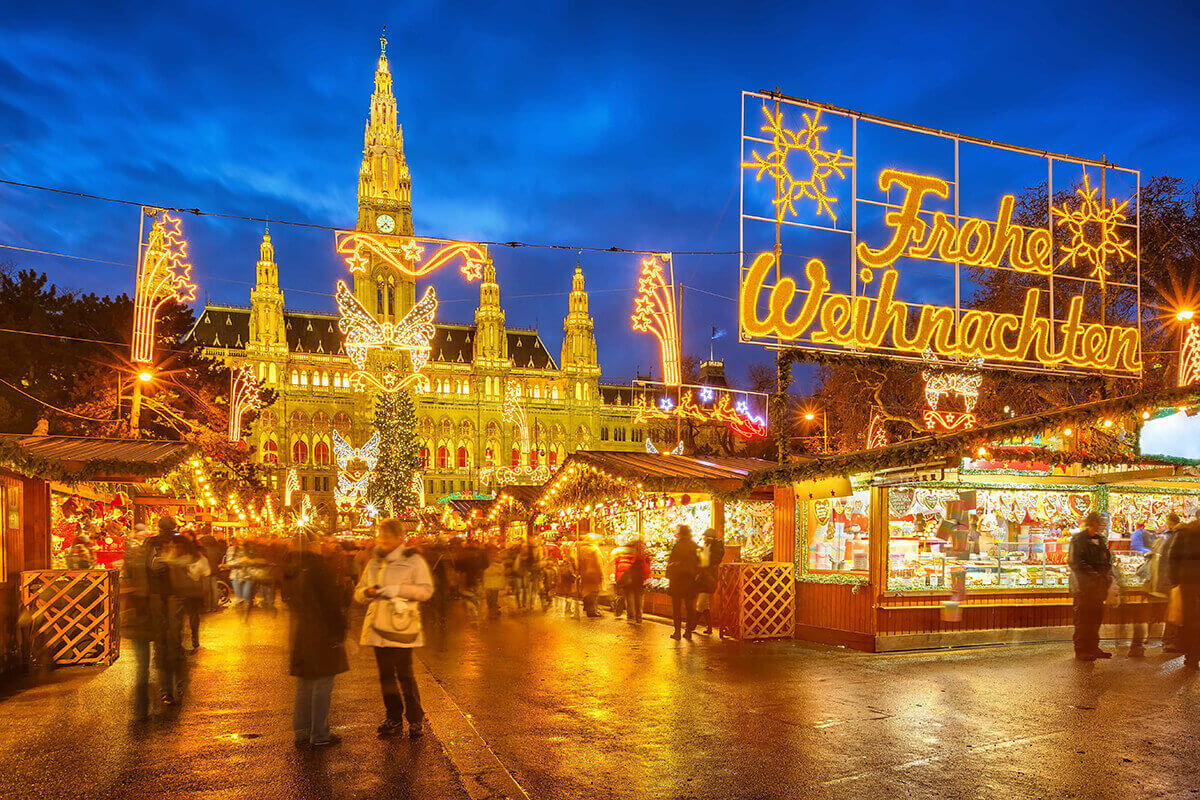 Vienna, Austria
For the perfect romantic Christmas getaway, head to Austria and discover the magic of Christkindlmärkte in Vienna.
At Christmas time, the streets of Vienna are home to punch and chestnut stands, stallholders selling only the best-handcrafted goods and unique gifts that promise to leave you wowed. Located in front of the grand city hall, this unique backdrop creates the perfect setting for the festive occasion.
When:
15th November 2019 – 26th December 2019
Krakow, Poland
Krakow, Poland, hosts it's Christmas Market in Rynek Glowry,
The city's central square. Indulge in a truly festive experience as you wander around the fairy-lit wooden chalets in the snow, listening to choirs performing traditional carols. Don't miss the Szopka, a traditional Polish folk art, where creche masters display their winning Szopka in the Krzysztofory Palace.
When:
29th November 2019 – 26th December 2019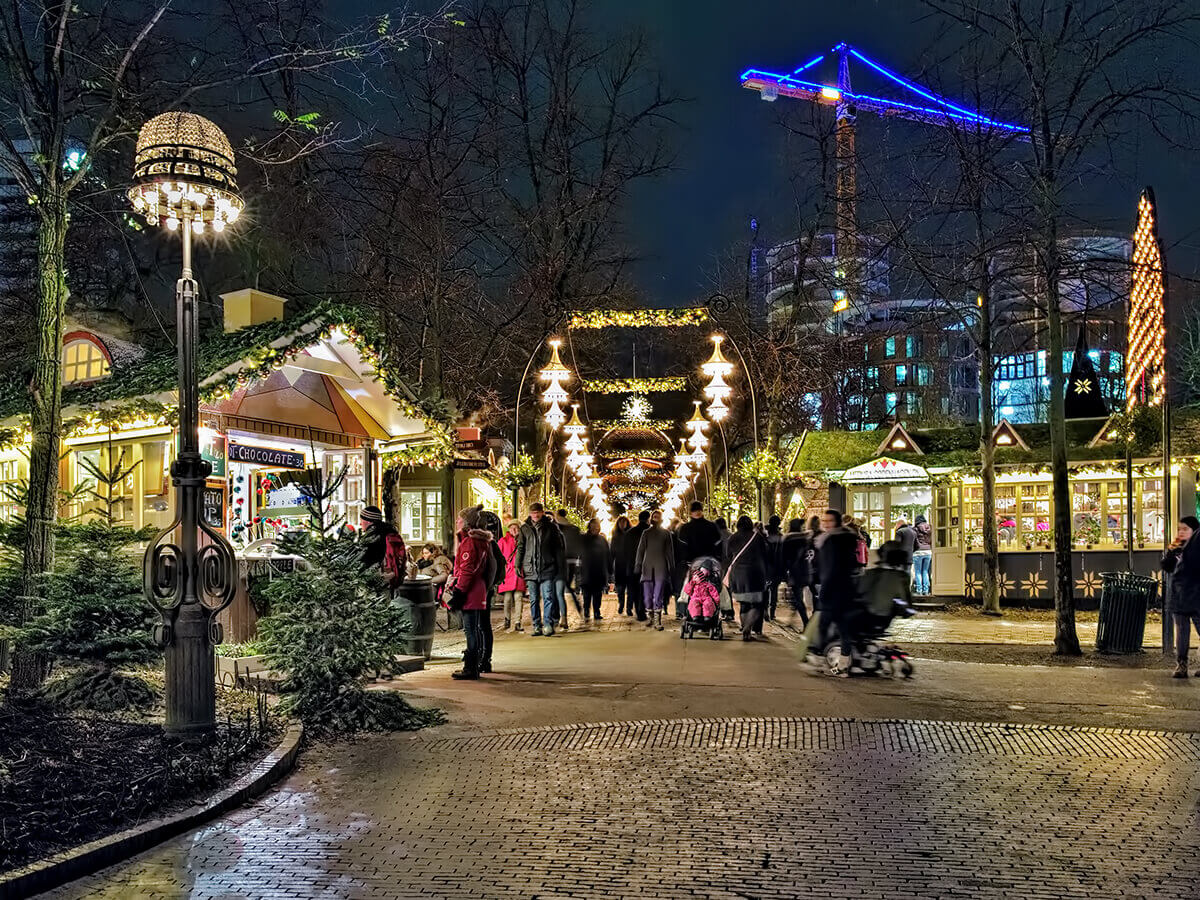 Copenhagen, Denmark
It's impossible to visit Copenhagen and not get in the Christmas spirit – especially if you explore one of the Christmas markets.
The Nyhavn Christmas market is an integral part of the celebrations from the start of November to late December. The harbour setting makes the whole experience memorable and unique. The variety of holiday gifts and seasonal treats dotted throughout the cobbled walkways promises a shopping extravaganza like no other.
When:
9th November 2019 – 23rd December 2019
Edinburgh, Scotland
At Christmas, Edinburgh comes alive with markets, rides, attractions and shows.
The East Princes Street Gardens is home to the annual Christmas market, showcasing a host of bespoke and traditional Christmas items. Here you'll experience shopping like no other, with gift shops, crafters, artists and unbelievable surprises.
When:
16th November 2019 – 4th January 2020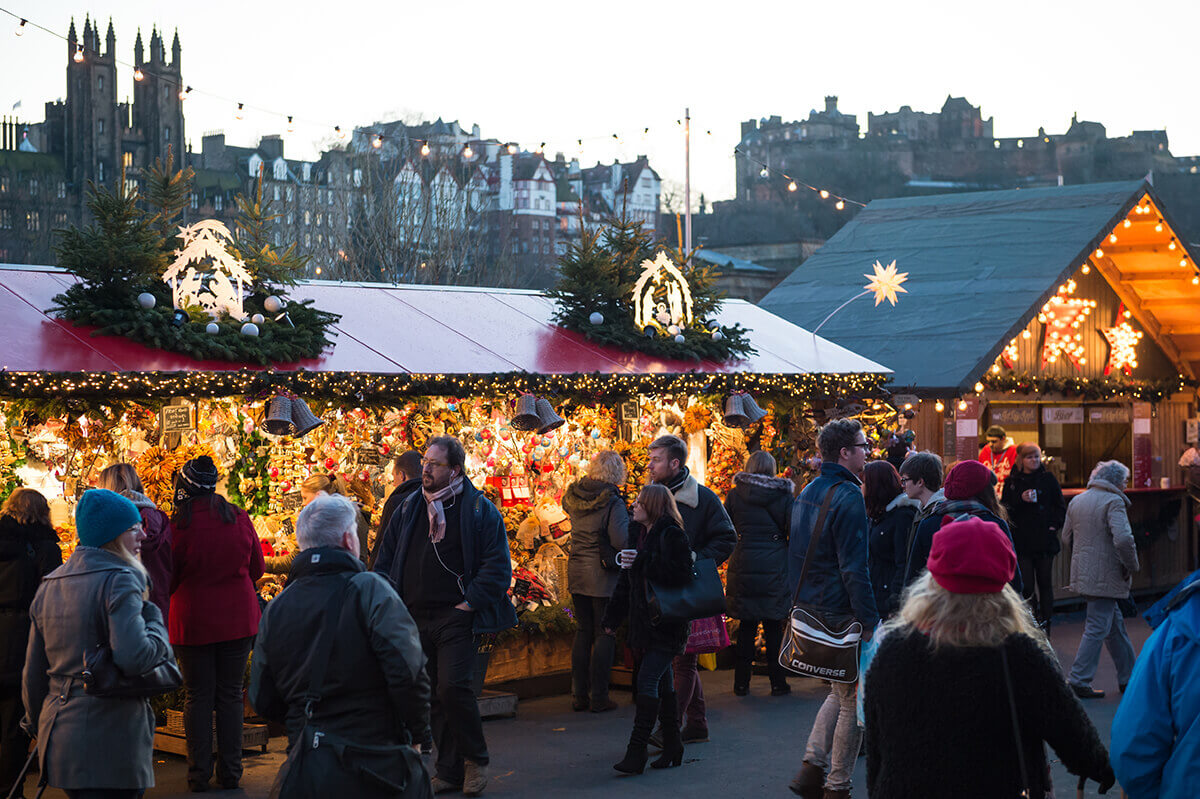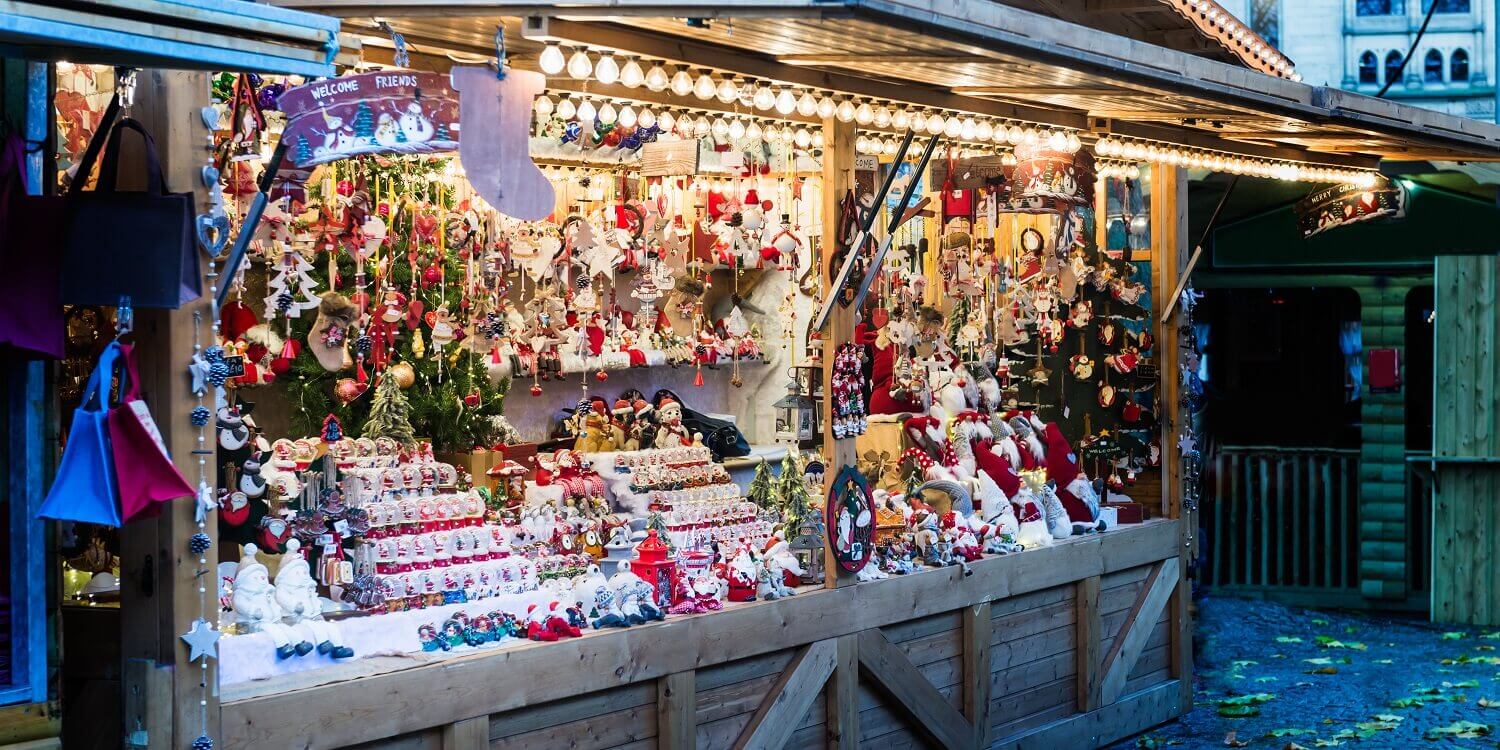 Manchester, England
What better way to get into the festive spirit than exploring the chalet-lined streets of Manchester City Centre?
At Christmas, Manchester is flooded with festive cheer and activities for all the family. With a picturesque European market bejewelled with twinkling fairy lights and delicious seasonal treats – you'll be in the Christmas spirit in no time.
When:
8th November 2019 – 21st December 2019
Please note: all dates are guides and may be subject to change.
Planning the Ultimate Christmas Market Trip
Those of you that love nothing more than pre-planning all things festive have probably had your Christmas Market trip booked since early September but don't worry if you're new to the gang, there's still plenty of time to experience European traditions like you've never seen them before.
There are several ways to book your Christmas Market trip but the easiest is through a package deal; there are plenty of well-known airlines and travel companies that offer specialist Christmas Market packages that include transport and accommodation. Remember, purchasing a package holiday should mean you are fully protected by either ABTA or the Civil Aviation Authority should your travel plans be disrupted.
Choosing a destination can be difficult – they all sound so festive! By setting aside a budget you will have a realistic idea of how much you have to spend and can start looking at destinations, accommodation and travel that will suit your budget. Many countries, including Germany and France, will have several Christmas Markets for you to explore.
The run up to Christmas disappears in the blink of an eye but when it comes to Christmas Markets, timing is key. Most markets open in November and run through till late December, sometimes even early January. Make sure you do your research before booking, as you don't want to turn up and find the festivities have been and gone.
Things to consider for a Christmas Market break
There is nothing worse than wrapping presents and realising you've not brought something for someone. Before heading to the market, perhaps when you're waiting in the departure lounge, make a list of all the people you wish to buy presents for. That way when you're wandering around distracted by all things 'Christmas' you won't be forgetting dear Aunt Pat.
Top Tip

It's going to be rather cold so make sure you pack plenty of warm clothing – layering up is always a good idea – and wear sensible footwear. The last thing you need is aching feet ruining your Christmas spirit!
A little safety advice, as with most busy areas beware of pick pockets. We know it's the season of goodwill, but some people will forever be on Santa's naughty list. Make sure you keep your possessions either on your person or locked in a hotel safe – your travel insurance is unlikely to cover possessions that are lost or stolen if you have left them unattended.

Family Christmas Markets
What better way to get you and your little ones into the Christmas spirit than a family trip to a Christmas Market?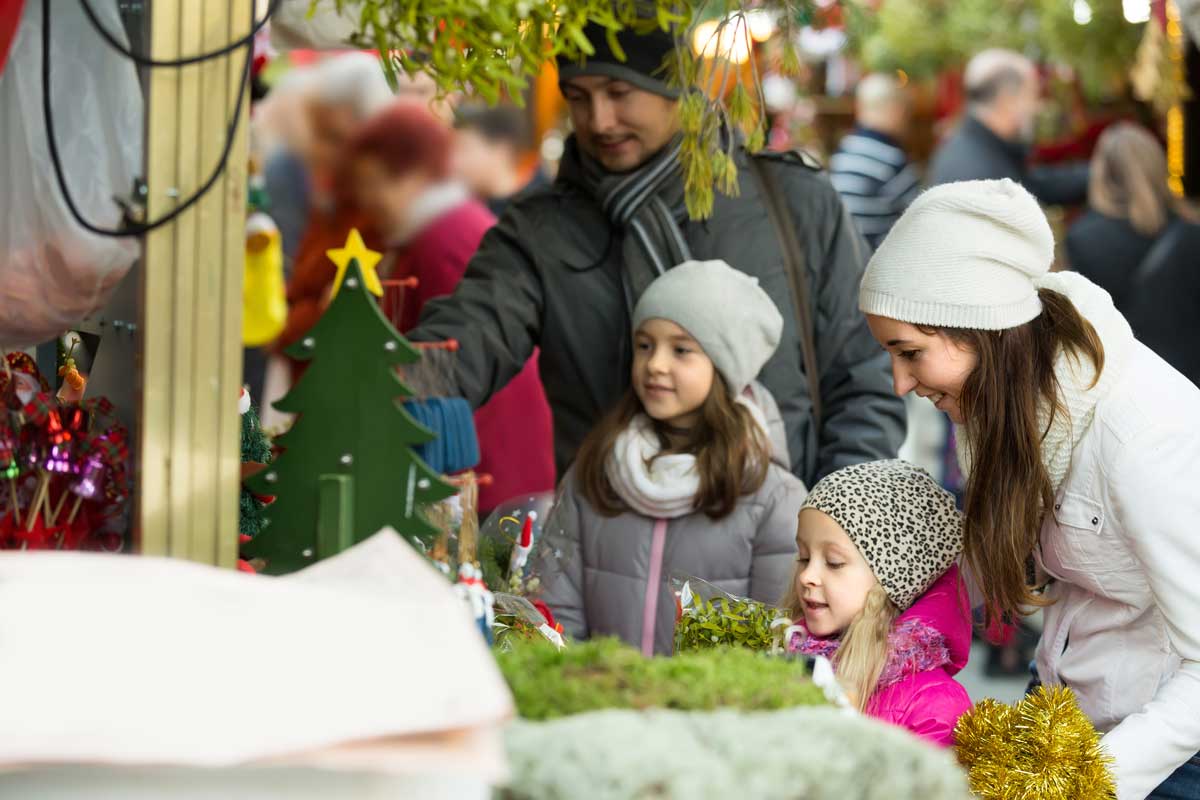 With Santa to visit, rides to enjoy and sweets to sample, there's plenty to keep the little ones entertained! But bear in mind how busy town gets on a Saturday during the holidays… times that by at least ten and you have a Christmas Market on a weekday – now imagine the chaos of trying to navigate yourself and the children through the crowds at the weekend! Nightmare, right?
If you can, we recommend visiting during the week as it is guaranteed to be quieter (ish) than Saturdays or Sundays. Try and catch a glimpse at night too and experience the Christmas magic of the fairy lights.
When travelling with young children it may be a good idea to plan a day trip instead. With London to Lille (France) taking just less than two hours on the Eurostar and under 4's travelling free of charge (one child per paying adult) you can enjoy the fun of Christmas without having to break the bank!

Christmas Markets for Couples
Whether it's your first Christmas together or your fiftieth, there's nothing more romantic than wandering hand in hand in the snowfall under the thousands of glistening lights.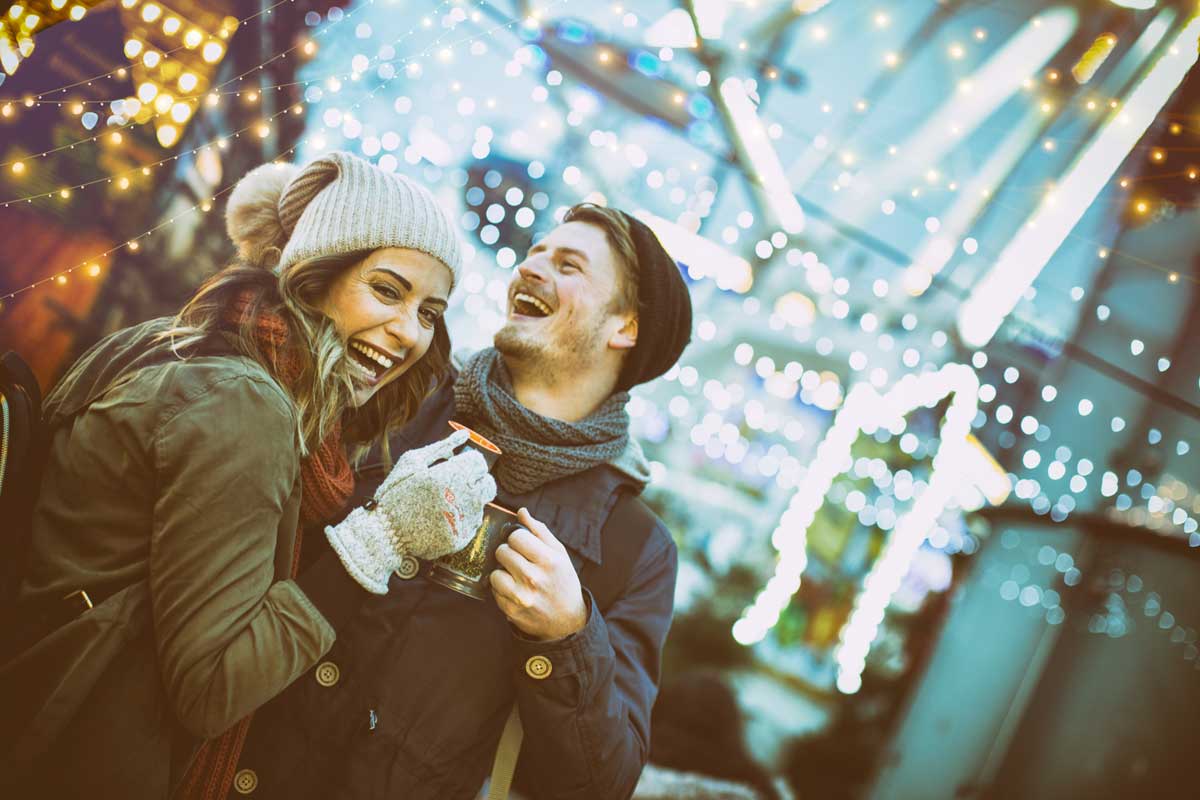 A Christmas market trip is the perfect opportunity to explore your chosen country's famous landmarks. Spend a day or two browsing the stalls and sipping mulled wine – or hot chocolate (with cream and marshmallows, of course) – and then spend some time embracing what else the country has to offer.
Top Tip

An Interrail Pass is perfect for getting around – especially when the streets are blocked by bustling crowds!
Planning a Christmas proposal? (hint, hint), save it for the night time – the back drop will be even more magical with the Christmas trees all lit up and it will certainly make your trip one to remember…

What is there to do at Christmas Markets?
Some of you will be glad to hear it's not just about the shopping and the food… many Christmas Markets will host temporary ice rinks, reindeer rides or 'meet Santa' events for all the family to enjoy. Most events will require pre-booking which can usually be completed online, but check with your travel agent beforehand to avoid disappointment.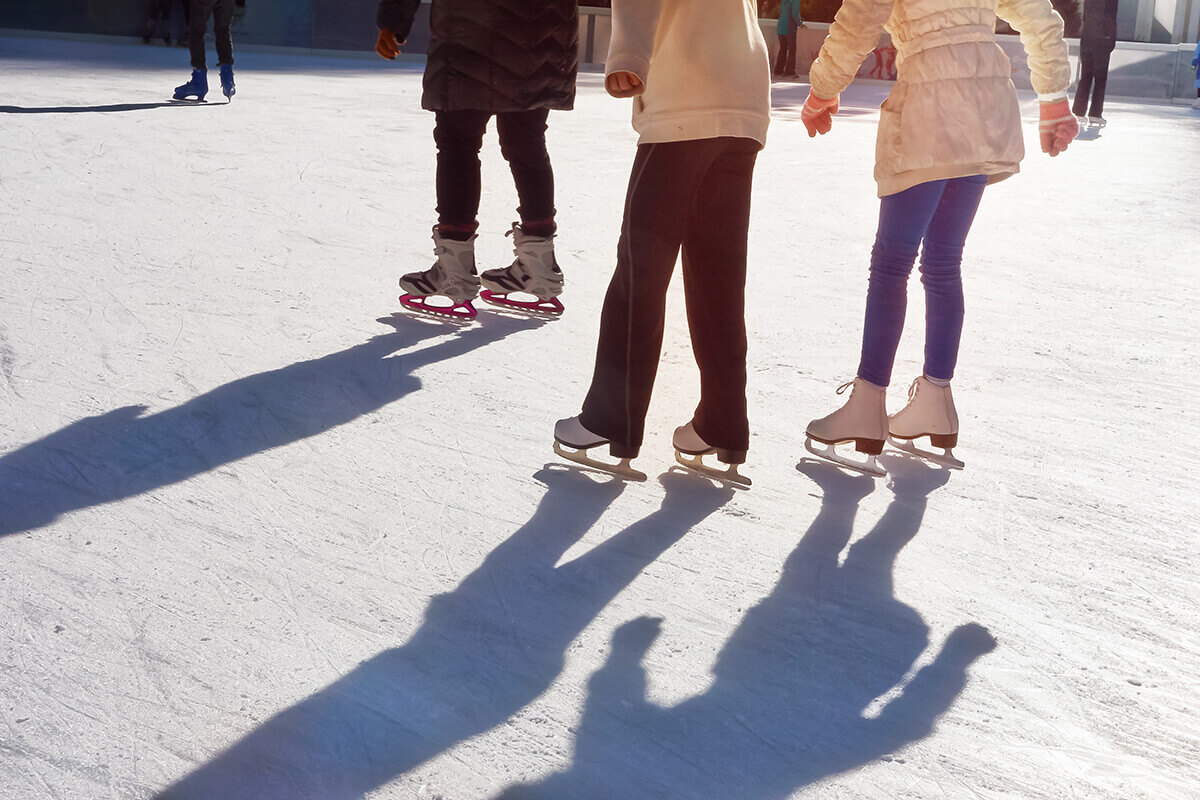 Make sure your travel insurance covers ice skating and other festive activities. If you were to take a tumble without the appropriate cover you could face huge medical bills – not what you need right on top of Christmas.
What travel insurance do I need for a Christmas Market trip?
As a Christmas Market trip is not likely to be longer than a week, a 'single trip' policy should be perfect. Make sure you have selected the correct destination, especially if you plan on using your Interrail Pass to travel between different countries.
If you do plan on purchasing Christmas gifts abroad it is important to note that if they are lost, stolen, damaged or delayed you will only be able to claim under your travel insurance policy if you can provide proof of purchase i.e. receipts. When buying your policy, we recommend you check the cover limit will be suitable for personal possessions – not forgetting single item limits. For example, your personal possession limit may be £1500 but you may only be able to claim up to £200 for jewellery.
Be aware, when bringing presents back into the UK you may have to declare them to customs. According to the Government website, you will not have to pay duty or tax on any items you bring in from the European Union as long as you 1) transport them yourself, 2) they are for your personal use or to give as a gift, 3) you have paid the appropriate duty and tax in the country where you bought them. Before travelling we recommend you read the restrictions carefully, here.
Remember, most travel insurance policies will offer cover for UK trips that are a minimum of 2 nights, 3 days and only if you are staying in pre-paid accommodation – so, a day trip to London's Hyde Park would not be covered. Having said that, there are some travel insurers that do not have this restriction so this may be something to look out for.
Before travelling, make sure you check the Foreign and Commonwealth Office website for all the latest travel advice.
Become an expert in all things travel with our newsletter...
Every month receive travel updates, advice for booking your next holiday and tips on how to understand your policy – and we promise to never share your email address!