There comes a time when the younger generation start to think about what they want to do with their lives....
Gap year, travelling, backpacking, working abroad, alternative study or, much to their parent's annoyance… nothing!
But imagine studying abroad… Amsterdam, New York, Paris, Lisbon, everyone's talking about the prospect of studying abroad as it is more of an attractive option, not to mention the savings on education costs in comparison to many parts of the UK which have risen massively over the years.
However, people don't realise that there is a number of universities within the EU offering English taught degrees. And the figures that will leap out at UK parents for European universities, is that some charge as little as £160 per year for tuition. Quite some discount compared to the £9,000 that we pay here.
Will my university cover my travel insurance?
Generally speaking, universities will not offer to cover the cost of travel insurance for students looking to study abroad. Instead, they will advise students to buy a suitable travel insurance policy and may suggest some insurers.
What travel insurance do I need to study abroad?
It would be best to look for a 'Longstay' or 'Backpacker' policy which covers you for trips lasting up to 24 months.
So, this would be perfect if you are studying abroad for one or two years but check how may trips back home you would be allowed, some policies may be quite restrictive, and you wouldn't want to invalidate your policy with one trip home too many. It's also worth remembering that some undergraduate degree can be 3-4 years long, so speak to your travel insurance provider and see if they can provide cover for longer durations.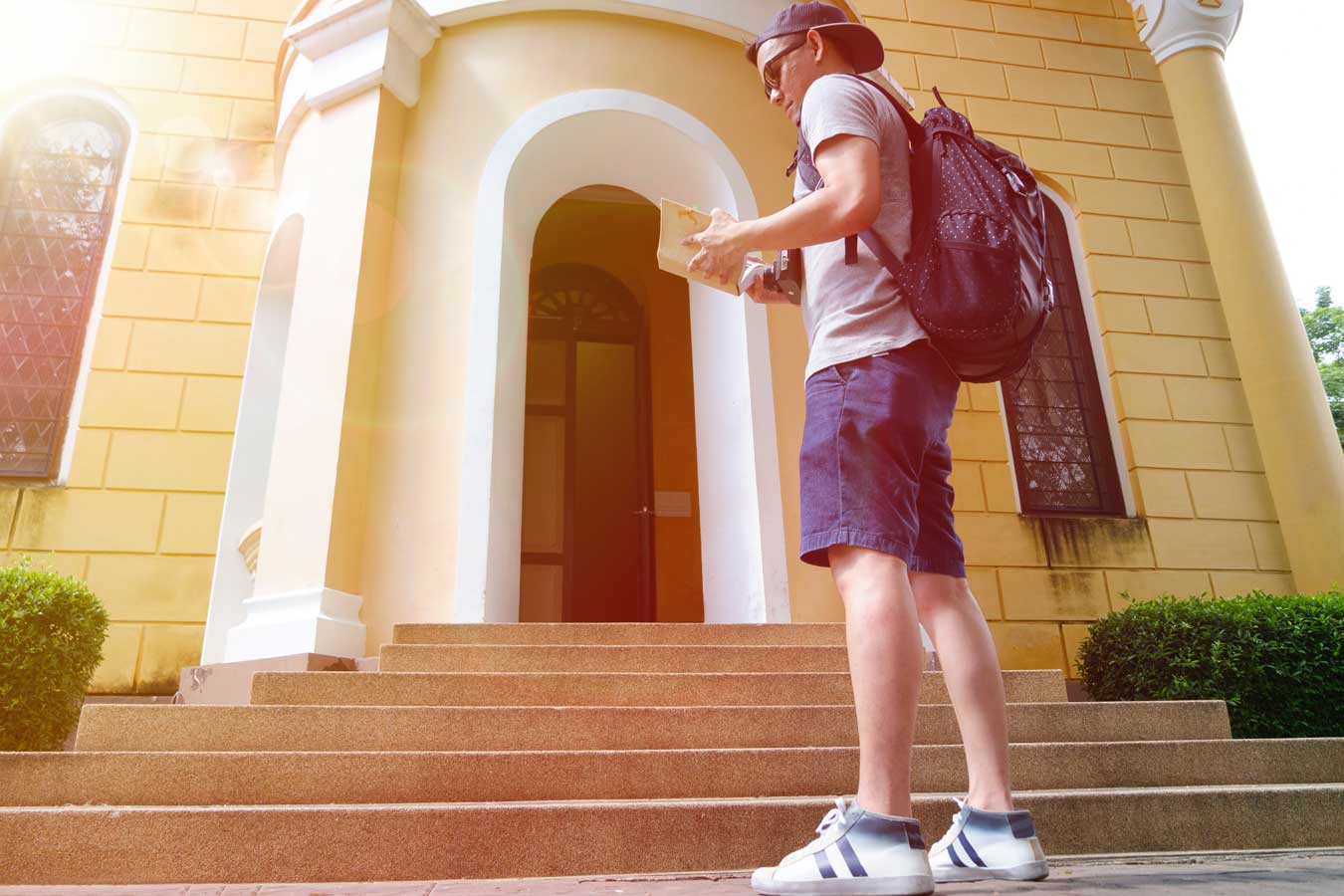 If you are studying abroad it is important to have a policy that will cover you for the following:
If you are studying abroad it is important to have a policy that will cover you for the following:
Cancellation – cancelling your trip before you were due to leave home, but be aware most travel policies will not cover the cost of tuition fees so it is important that you check your cover!
Curtailment – if you have to return home early from your trip away your travel insurance can cover this but may have some limits on the amounts you can claim for and again check that your tuition fees would be covered here.
Medical Emergencies – if you become ill or injured while away you will need to ensure you have cover for medical emergencies and be sure to go to a public hospital as private 'clinics' aren't always the best option. You may already have an EHIC card if travelling in Europe or registered for Medicare in Australia, but it is still important to have travel insurance as they can help you get the best treatment and bring you home if medically necessary.
Repatriation – travel insurance will get you home in an emergency situation, for example if you have become ill and need to be repatriated home with a nurse after treatment.
Personal belongings – these can be your gadgets such as your phone, laptop etc. you want to make sure you have sufficient cover just in case someone steals your laptop with all your research on!
Some policies will allow you to return home (so mum can do your washing!) without terminating your cover, check to see if your policy has a return home option.
Travel insurance will not only give you peace of mind that you'll be safe all alone in a different country but also your family too. You can never be too careful. At home we have the NHS and home insurance to keep you and your belongings safe but you won't have that abroad unless you have travel insurance.
You can still study your chosen discipline as well as travel, explore and embrace a new culture, meet new people, try new foods and drinks and hopefully pick up some of the language. Who wouldn't love the opportunity to study whilst sipping cocktails (maybe not in lectures), eating Italian pizza and generally feeling very cosmopolitan and elite?