Get inspired to travel across Europe with easy and cost-effective journeys. With incredible ease and flexibility, you can visit Europe's hotspots using train services that will reduce your carbon footprint.
Flying contributes to around 2%* of the world's carbon emissions which is significantly more than rail travel. If you plan to explore Europe this year interrailing could be one of your cheapest and more environmentally-friendly options – so ditch the plane and travel by train.
Interrail Passes for Europe
With interrail travel you don't have to worry about rental cars or airport transfers, you simply sit back and enjoy the ride all whilst taking in the mesmerising views of Europe. Depending on how many countries you want to see you can choose between the Global Pass, which offers the opportunity to explore up to 30 European countries – perfect for the adventurer, backpacker and travel enthusiasts or if you prefer to take your time and get familiar with just one country, the One Country Pass will be more beneficial.
There are no time restrictions on interrail passes which means you have complete freedom over how long you stay in one country and where you travel to next. In order to be eligible for the pass you need to be a European citizen or prove that you are a resident of a European country.
Interrail Passes for the Eurostar
If you thought interrail passes couldn't get any better, wait until you find out you can still use it on the Eurostar! Even though you have to pay a reservation fee it still makes travel significantly cheaper.
When travelling on the Eurostar, according to their website, you should make sure you arrive at least 45-60 minutes before your train is due to depart (gates close 30 minutes before departure) and have all your documents ready. It's advised that you allow enough time to allow for any traffic delays on the way to the station, as most travel insurance policies will not cover you if you're stuck in traffic and miss your train.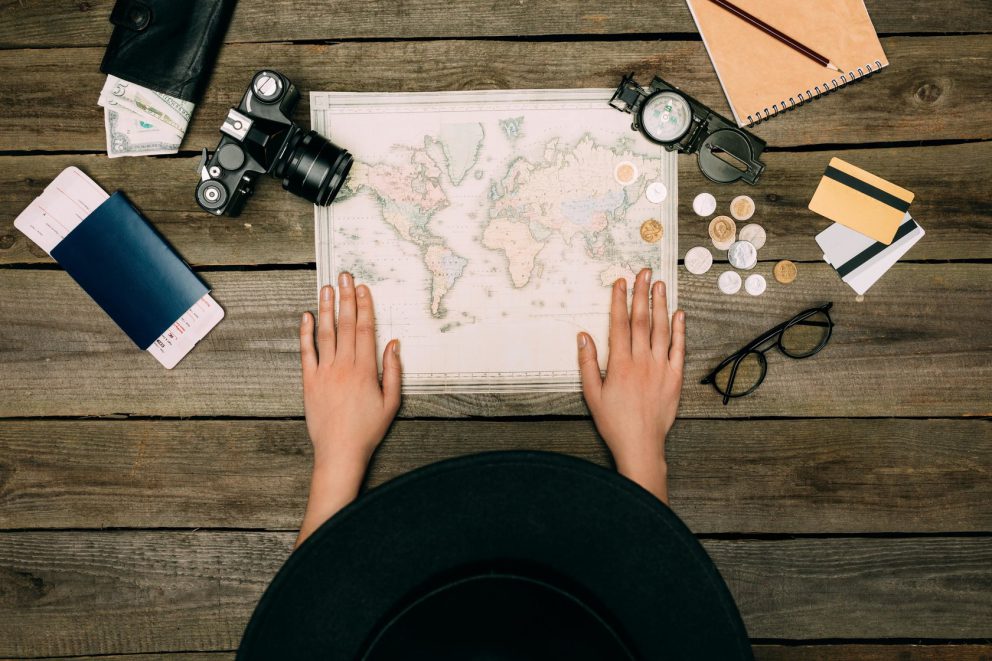 Where are the best European places for interrailing in 2020?
Amsterdam, The Netherlands
If you are a sporting enthusiast, Amsterdam should be on the top of your list for places to travel to this year. Not only is the city rich in culture and coffee shops, it has also been chosen to host the UEFA 2020 Games. The Euro Games will be one of the biggest sporting events in 2020, so what better place to be?! The city will be hosting three group stage matches and one round out of sixteen matches. With interrail travel there are no limitations on how long you stay so you can tour the city a little bit more after the matches or decide to go somewhere else instead!
Vienna, Austria
Perfect for those with a passion for the arts, Vienna offers classical music and incredible performances. There are several interrail routes available as well as the recommended option of a night train. Some options will allow you to stop at France and Germany on the way so you'll have the benefit of taking in the scenic views of several places.
Bruges, Belgium
Interrail is the quickest and easiest option for travel to Bruges, especially when you can get a direct Eurostar train from London. February is the perfect time to visit if you want to get a taste of the age-old brewing tradition at the Bruges Beer Festival. Travelling has never been easier!
Prague, Czech Republic
Prague is home to some of the most popular food festivals which means if you're a major foodie you'll have the opportunity to meet some of the most influential chefs at Prague's Castle Gardens Food Festival which takes place in March 2020. Get a taste of the incredible culture as well as experiencing some of the most tantalising dishes!
Do I need travel insurance if I'm travelling by train?
Interrailing means you'll be hopping from one train to another as well as staying in various hotels or other accommodation, so it's important to make sure that you have everything covered. When looking for your travel insurance policy will should make sure the cover is suitable for your needs and that you are happy with the cover limits. You should also make sure your policy covers emergency medical costs as healthcare abroad isn't cheap. Sometimes train services can be unpredictable and you can't always avoid the occasional travel disruption, with this in mind, it's important that your policy offers cover for delays and cancellations too!
Gadget cover
Most people use their smart phones to document and capture all of those amazing memories you and your loved ones create, so what happens if you accidentally leave yours on the train in all the excitement of reaching your destination? It happens to the best of us but it doesn't mean you need to lose out because of it. If your policy offers cover for gadgets you could be offered up to £2,000 to replace the one you lost. This being said, it's worth bearing in mind that cover levels differ between policies so it's important to read your policy wording carefully before purchasing. Gadget cover is not available as standard on most travel insurance policies but you can take it out as an extension or add-on.
Medical Cover in Europe
It's important that your travel insurance provides cover in the event of a medical emergency. The EHIC can be used in Europe and will entitle you to the same healthcare available to residents – which means treatment isn't always free.  Another thing to bear in mind is that the future of the EHIC is uncertain due to Brexit so travel insurance is essential.
Cover for activities in Europe
Just because you're travelling by train doesn't mean that you can't take part is some amazing activities, however you should have a travel insurance policy which covers this just in case something goes wrong.  Cover for some riskier activities isn't covered as standard and you may need to buy an "Activity Pack" to add on to your travel insurance policy. Most policies will allow you to add on an activity pack from aboard which is perfect for those spontaneous moments!
*IATA