WHEN TO TRAVEL AFTER A STROKE?
Life after a stroke can be a struggle but people want to try and get back to their normal routine as soon as possible, part of which can be heading abroad on holiday for some much-needed relaxation.
However, buying travel insurance for your holiday after a mini or major stroke can be difficult – but it doesn't have to be; we have put together everything you need to know about planning a post-stroke holiday and how to find the right travel insurance, that doesn't cost the earth.
There is no set timeframe to travelling after a stroke as this will depend solely on both the severity and implications of the stroke. Generally, patients are advised not to travel within ten days of suffering a Transient Ischaemic Attack (Mini Stroke), but this can extend to three months or more following a Cerebrovascular Accident (Major Stroke).  In all cases, you should consult your doctor about your travel plans before booking your holiday.
It is essential to not travel by air too soon after a stroke as it can be dangerous. When in flight there is less oxygen and it can be taxing on people who have a stroke, heart condition or respiratory condition.
You may be prescribed medication following your stroke, so ensure this is legal in the country you are travelling to as some medication which are prescribed in the UK are banned in other countries. Follow the medication link to read more on taking your medication abroad.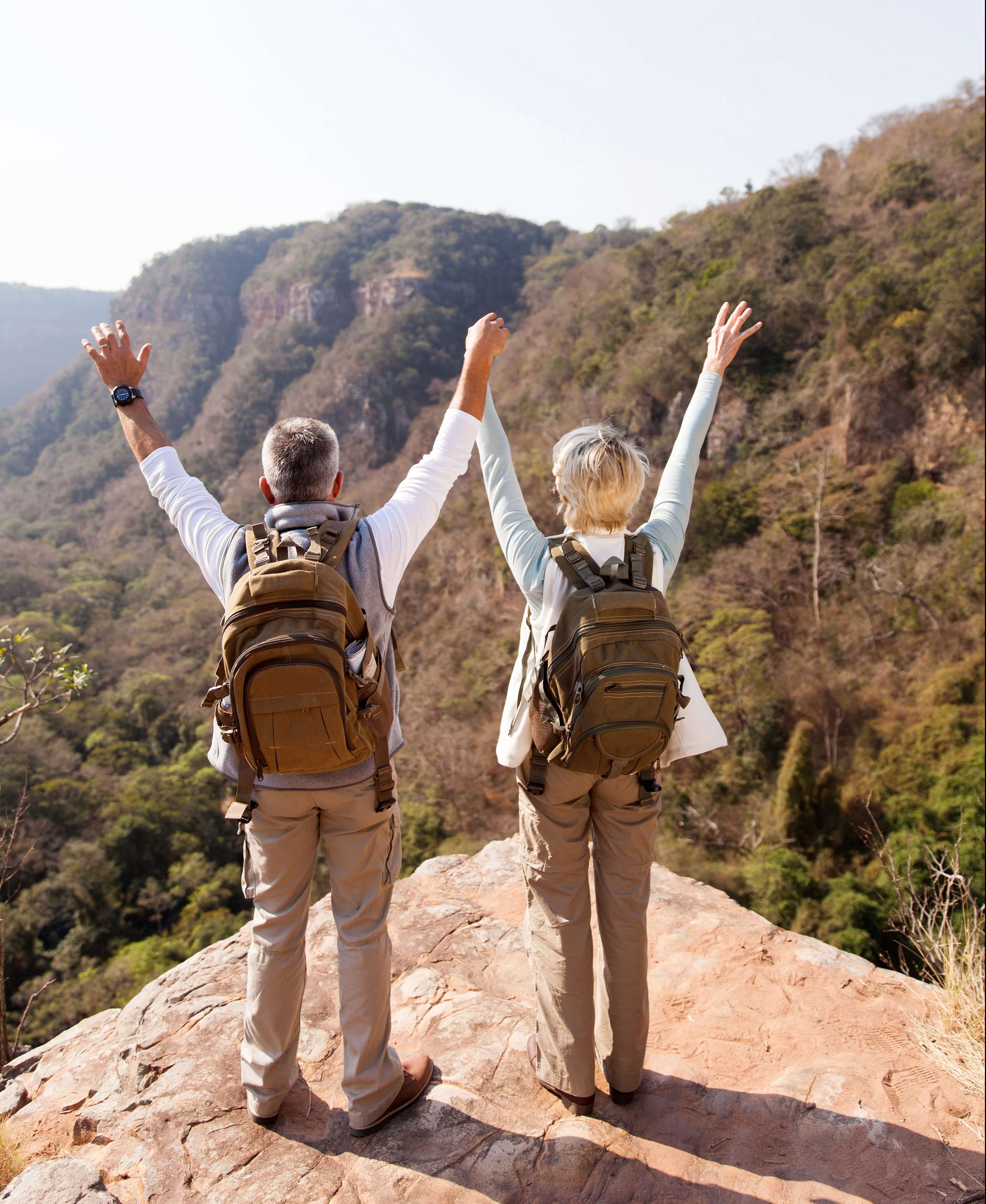 HOW A STROKE CAN AFFECT YOUR TRAVEL PLANS
Following a stroke, you may be left with reduced mobility, speech or sight impairments which could make travelling more difficult, but doesn't mean you can't travel. Provided your GP has confirmed it is safe for you to travel you can speak to your transport provider and ask for assistance to be arranged. Airlines, cruise ships and rail companies all offer these services, but they do have to be booked prior to your trip.
You may also be at higher risk of a DVT (deep vein thrombosis/blood clot). Whichever mode of transport you choose it is advisable to wear flight socks if you are going to be seated for long periods of time, and if possible, carry out small exercises in your seat to keep the blood moving. Drinking fluids to avoid becoming dehydrated will also help with blood flow.
Some destinations may be less practical after a stroke, so this will be something to consider when booking your holiday. Make sure the accommodation has the access you require and try to keep everything within walking distance so you don't exert yourself too much. Depending on how soon after your stroke you are travelling, it is a good idea to consider the activities you will be undertaking and make sure you set a suitable itinerary. Run your plans past your GP first before booking them.
TRAVELLING AFTER A STROKE CHECKLIST
Check that your doctor is happy for you to travel to your chosen destination and that your itinerary isn't going to be too much too soon.
Spend some time research travel insurance companies. There are medical specialists out there, quote prices and cover will vary between them so make sure you buy one that is suitable for your needs.
Whilst we're talking about travel insurance, make sure you check the medical excess. This will be applied against your declared medical condition and will only need to be paid if a claim is submitted related to the condition.
Make sure you pack enough medication to allow for delays. Sometimes transport delays can be over 24 hours so you will need to ensure you have enough medication to allow for this.
If you are taking medication abroad, speak to your GP and ask for a note confirming your condition, that you are fit to fly and the names of the medication you are taking.
Once you have chosen your destination spend some time researching where the nearest public hospital and pharmacy is – just in case.
Before you travel make a note of the policy reference number and travel insurance emergency contact number. It is also a good idea to leave these details with either the hotel or someone back home.