Yay, you have a new addition! But wait, doesn't this mean your travelling days are over?!
Of course not. With some careful planning and a little research, you can enjoy a much-needed break with your new baby sooner than you may think. To save you trawling the internet, we have put together just about everything you need to know about travelling with a baby (and if you have any questions, just let us know!).
When to travel with a baby
Understandably you may want to jet off with your little one as soon as possible, but if you are travelling by air it is important to check the airline's policy for travelling with infants. This can easily be found on their website, or by contacting their customer service team.  Budget airline, easyJet ask that infants are at least 14 days old before travelling, and Ryanair ask that they are 7 days old. Both Virgin Atlantic and British Airways state infants must be 48 hours old and that both mother and baby are fit to fly (a doctor's note may be needed in these circumstances) *information correct as of September 2019, review due September 2020.
The delivery of the baby will also play a part in how soon after giving birth mums can travel. Following a normal birth with minimal or no complications, new mums are able to travel within a few days provided the midwife or doctor says you can fly. A c-section however is a little more restrictive.
Mums are advised to not fly until after their postnatal check-up which usually takes places six weeks after a c-section. The midwife or doctor will then need to confirm that you are fit to fly.
Once you have the medical all clear and have checked any transport policies, it is entirely up to you when you travel with your new born. If you feel comfortable too, and have adapted to parenthood, there is nothing stopping you from making memories.
New Born Hack: Travelling with an infant gives you more flexibility around the time of year you can travel as you won't have to contend with school holidays. Not only does this mean less crowds on holiday, the cost will be less too! Was that a cheer I heard?!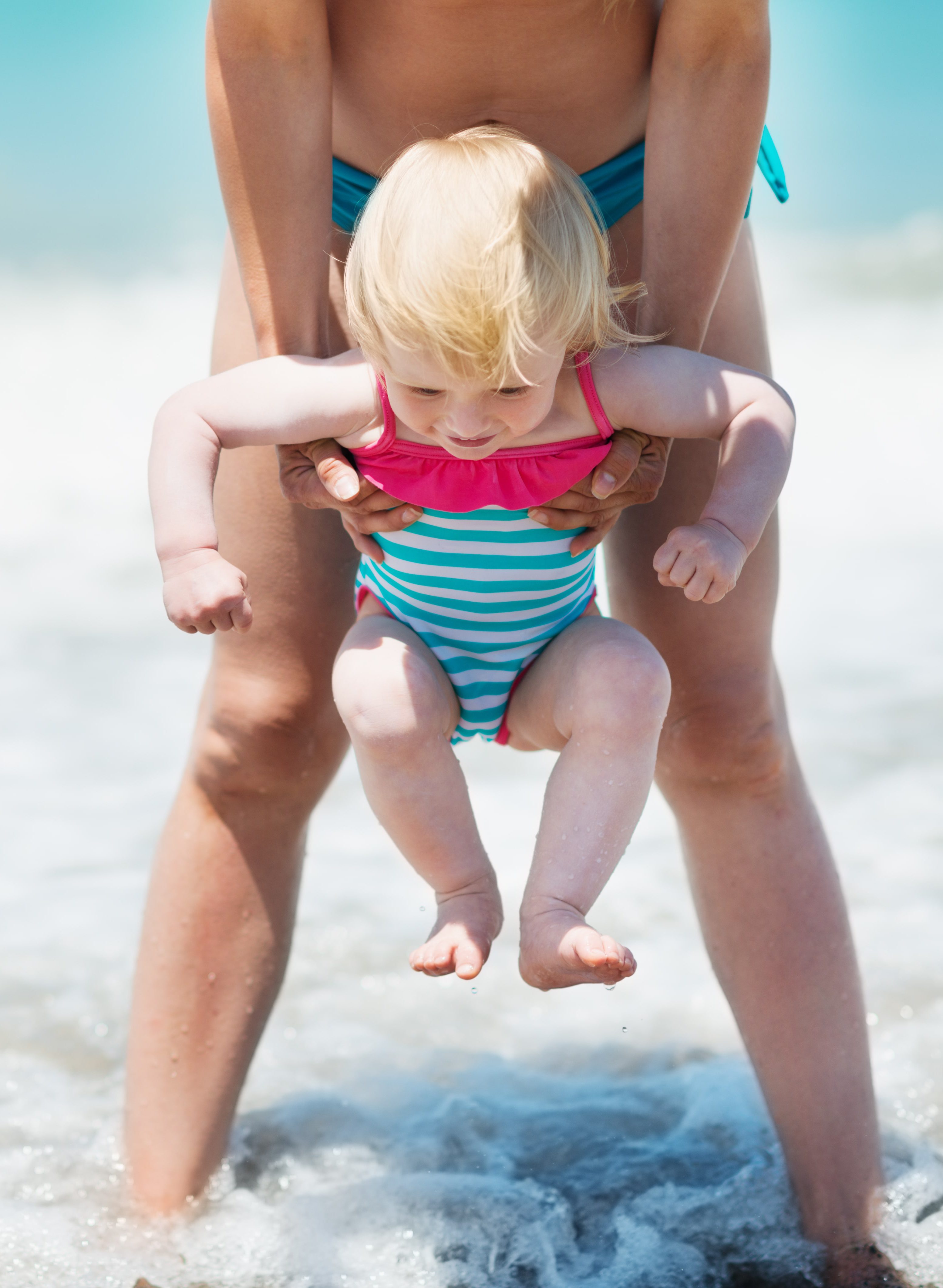 Applying for a passport for a baby
The law has changed and babies now require their own passport to travel to and from countries. Applying for your baby's passport is simple and can be completed either online via the Governments website or through the post. Here's the key bits you need to know:
A child's passport will cost £49.00 and can take up to three weeks to arrive. In order to apply for a British passport, the child must have British nationality. You will also need a digital photo of your baby, someone to confirm the baby's identity and supporting documents. It is worth remembering that children's passports are only valid for 5 years unlike the adult 10 years, this can catch many people out and scrambling to renew a child passport days before a much looked forward to holiday.
A child's passport will cost £49.00 and can take up to three weeks to arrive.
We know what you're thinking, how am I supposed to get my new born baby to sit in one of those photobooths at the supermarket? Luckily, babies have different rules to adults when it comes to taking a passport photo. As long as you have a device at home that takes good quality photos, a snap of them laying on a white blanket, taken within a month prior to submission, will be accepted. The other exceptions are as follows:
Your baby must not be holding any toys or a dummy.
They do not have to look directly at the camera, have their eyes open or have a plain expression.
The photo should be taken from above if the baby is laying on a plain sheet.
*passport rules may be subject to change following Brexit on 31st October 2019.
Visas and Vaccinations for babies
According to the NHS, babies under the age of six months are unable to have vaccinations against yellow fever and babies under two months old cannot be given anti-malaria tablets. With this in mind, it is best to avoid destinations that are known for any disease outbreaks. You can check all the latest information via the Travel Health Pro website.
If you are travelling to a country where there is a risk, always check your midwife or doctor is happy for you to travel. It maybe they ask you to choose another destination or hold off until your baby is able to have the necessary vaccinations.
Similar to passports, your baby will also need a visa if the country requires you to have one. Visas can usually be applied for instantly online, but always check these requirements and time-frames when researching potential holiday destinations.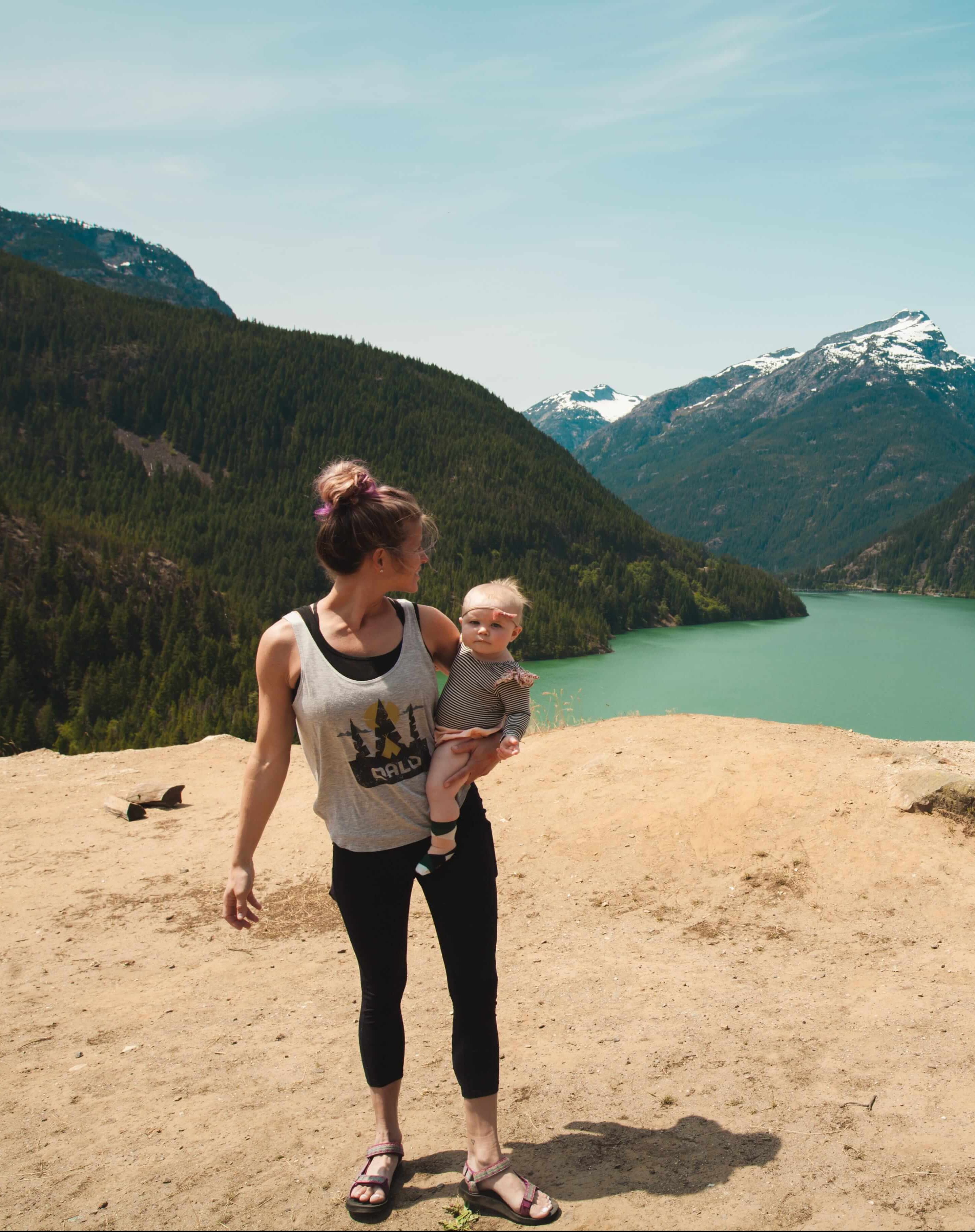 Baby Travel Insurance
If you are taking out a single trip policy for your holiday you will need to include your baby on the policy. This will include their personal details and any medical conditions they may have. If you brought your travel insurance policy before your baby was born or you have an annual policy you can contact the travel insurance company and add them to the policy (there may be an additional premium to pay for their cover).
The majority of travel insurance policies will not allow a baby to have their own travel insurance policy. They must be on a policy with an adult.
When buying your travel insurance policy, check for family discounts. Most policies will offer a discount if you are travelling as a family. This is usually available if the baby is travelling with; both parents/guardians, single parents/guardians or grandparents.
If you are travelling within Europe, you should also apply for a European Health Insurance Card (EHIC). This will entitle your baby to free or discounted medical treatment in the EU. It is not yet known how the EHIC will be affected by Brexit, so if you are travelling after 31st October 2019, check here for any updates.
What to pack when travelling with a new born
Believe it or not, but you don't need to take bundles of stuff with you. A few extras of each thing will be enough and remember you always take your own laundry detergent with so you can hand-wash some bits if you need to.
It is always a good idea to pack a baby first aid kit. Whilst you can buy some items abroad, there could be a language barrier in the local shop or they may not have what you need and then you'll find yourself having to deal with unnecessary stress. The baby first aid kit should include things like Calpol, plasters, bandages, antiseptic wipes, etc.
Other essentials may include; child-friendly sun-cream, insect repellent, a sun hat, a car seat (if you are hiring a vehicle or your journey involves airport transfers), a push chair, swimming nappies, your baby monitor, and a night light. Of course, there are other things you will want to take with you so make sure you make a list and check things off as you go.
Apparently, you can never have too many baby wipes! Have them in every bag you are taking with you as they are great for cleaning just about anything. Transport and service stations are not always the cleanest of things so it's good to have them on hand.
To save you trying to fit all your nappies into your suitcase, you can pre-order them to be delivered to Boots at the airport and just pop them into your hand luggage.
Finally, things like cots, high chairs and push chairs may be available to hire from your accommodation provider (usually for a small fee per item) so this is something to check when booking your holiday.
Flying with a Baby
Flying with a baby is perfectly safe, but there are a few things you can do to make the journey a little less stressful.
When booking your flight, you will need to book a ticket for your baby too. Most airlines will offer a discounted ticket under two's – usually priced at 10% of an adult ticket. Airlines don't always place families together on flights anymore if they haven't pre-booked their seats, so this is something to bear in mind. For a small fee you can guarantee you are all sitting together, just in case you need a helping hand during the flight.
It's also a sensible idea to check the airlines baggage allowance for things like car seats, pushchairs and baby changing bags – these items can normally be checked-in and placed in the hold free of charge for infants under a certain age. Some airlines will let you keep your push chair with you until you board the plane – just remember to pick up a luggage tag at check-in so it won't get lost once it's been places in the hold.
If you are flying long-haul, it may be possible to book a carry cot for your baby so they can lay flat during the journey – and you don't have to hold them for the duration of the flight! Always check what's available with the airline and any additional equipment as early as possible so you don't miss out.
Most parents will be taking food or milk in hand luggage. This does not fall under the 100ml restriction.
During take-off most mothers find allowing the baby to suckle will help them to feel more settled and can prevent the baby's ears from popping. Most airlines are more than happy to cater for breast feeding.
If your baby is unsettled during the flight and the seat belt sign has been switched off, it may help to walk your little one up and down the aisle to soothe them. Ignore any disgruntled looks or comments from other passengers. Most people will see you are trying to comfort your baby and flash you a sympathetic smile, but there's always one.
Travelling by car with a baby
Long car journeys always require some planning, but there are a few more things that need to be considered if you are driving with a new born on board.
As with all car journey's, make sure your car is ready for the road. In the run up to the trip check water and oil levels, tyres and general wear and tear on the car – and don't forget screen wash. Car seats should also be rear-facing and not installed in the front passenger seat if there is a live airbag. If your baby is in the back of the car you can get little mirrors that attach to the car seat which will allow you to keep an eye on your baby during the journey.
Before setting off, make sure you know how many service stations are on route – and where they are. You may find yourself stopping more frequently, so be flexible and allow plenty of time to reach your destination.
It's also advisable to avoid traffic where possible. Sitting on the motorway with a tired, frustrated baby is not how you want your holiday to begin. If you can manage the early mornings, try to leave in the early hours to miss the commuters, or if this isn't an option wait until after the rush-hour traffic has been and gone. Some babies will wake up in the early hours, so this could be the perfect time to leave. Make sure you have everything in the car ready and just do a swift transfer from cot to car and hopefully they will settle themselves back off again (obviously it won't be that easy – new borns are unpredictable after all!)
Make sure you stock up on essentials like snacks, water, extra blankets and clothing – just in case.
During the journey make sure the car is well ventilated and use sun visors to stop the sun from beating down on them. Also, it goes without saying that you shouldn't smoke in the car. Second hand smoke is incredibly dangerous and it is illegal to smoke in the car if anyone under the age of 18 is on board. Instead schedule this into your service stops.
If your baby is unsettled and there is more than one of you in the car, it may be a good idea for one of you to sit in the back of the car with them.
Travelling by train with a baby
Travelling by train with a baby has similar rules to flying. Your doctor may advise against taking your baby in large crowds if they are under three-months old due to the risk of infection whilst their immune system strengthens.
If you are given the go-ahead for rail travel, make sure you book your seats. Trains can very quickly become overcrowded and knowing you have a seat will help ease some of the stress. If possible, try to get a seat near the baby changing facilities so you don't have to battle your way through too many people. If you can, try and book off-peak ticket too. Not only will these be cheaper but the train is likely to be quieter too.
When booking your tickets, try to avoid a lot of changes as this can make the journey incredibly stressful. It may mean you end up on a slower train, but you'll be thanking yourself when all you need to do is sit down and relax until you reach your destination. You'll also find the motion of the train helps to settle your baby too.
Most trains will have designated luggage holds at the end of each carriage. If it is not possible to leave your luggage in your carriage take a photo of where you have left it – it's easy to forget the carriage letter after a four-hour journey. If you are able to, keep an eye on your luggage throughout the journey. It's easy for people to pick things up by mistake so make sure everything is clearly labelled and remember to write your name and contact number on the luggage tag. If anything is missing you can alert the conductor who will be able to hold the train to help locate your luggage.
If you are travelling alone the thought of boarding with all your luggage and a baby can be daunting. Rail staff are more than happy to assist if you ask. If there isn't any rail staff around, don't be afraid to ask fellow passengers for a hand.
Finally, it's worth checking the onboard facilities. Some trains will be able to store bottles in the fridge for you and heat them up if necessary.
Breast feeding abroad
Most counties welcome breast feeding, particularly in Europe. However, in countries with a modest culture (for example, the UAE) you will be required to remain covered up. You can buy breast feeding cover-ups from most baby shops.
Airports will have designated areas where people can go to heat milk, change nappies and feed their baby.
Formula feeding abroad
The thought of taking a ton of formula on your holiday can be daunting. The good news is, you don't have to pack it all in your case. Boots can be found at most airports and you can pre-order your formula to be delivered ready for you to collect before your flight. Alternatively, if you don't want to take all of your equipment with you, you can buy pre-made formula in sterilised bottles. Don't forget to check the hotels facilities if you need to store and heat formula.
Travelling with a baby and Brexit
For the latest on how Brexit could affect your holiday, take a look at our Brexit Guide.