It's the dawn of a new decade and as we look forward to a year of endless possibilities, many are aiming to inspire, revitalise and get one step closer to achieving their goals. If one of your New Year's Resolutions involves travelling more – then you've come to the right place.
The rise of 'slow travel' means holidaymakers are looking to make the most out of their breaks whilst also maintaining an eco-friendly outlook; taking time out to enjoy the moment beyond a purely physical level and becoming 'one with nature' (instead of racing to make sure you get that Instagram-worthy pic). Here are some of the best sustainable places to add to your 2020 holiday destination list:
The Netherlands, Amsterdam
A city of undeniable culture and tranquillity, Amsterdam is known for its picturesque canals and authentic coffee shops. Cars are in abundance almost everywhere else you go but the Dutch's' preferred mode of transport is cycling. Hiring a bike provides the perfect opportunity to immerse in some environmentally-friendly tourism.
Where to eat in Amsterdam:
Instock prides itself on finding creative ways to make use of the things that end up in the bin in most other restaurants. They've also got an entirely separate vegetarian menu with affordable prices and healthier alternatives. With the option to choose your own meal or have the chef surprise you, this restaurant is more than just a quick meal.
Beter & Leuk provides organic breakfast and lunch options inside a homely little café. Not only do they have gluten free and vegetarian options, this restaurant sells sustainable clothing and gifts! What's not to love?
Where to stay in Amsterdam
Hotel Jakarta (part of the Conscious Hotels franchise) is one of the first hotels introduced in aid of climate change. A sustainable building that houses a subtropical indoor garden and a mesmerising view over the IJ river, the views are unapparelled. The hotel has its own wellness centre; offering organic treatments that are environmentally-friendly as well as fairly-priced. The perfect combination of self-care and eco-friendliness!
Berlin, Germany
In the name of urban sustainability, Germany has taken to a new and incredibly popular trend of 'upcycling' – a process in which possessions are re-designed into new products that have a better quality of life than the one before it. These ecological advancements can be seen as a step in the right direction in regards to climate change. The environmentally friendly approach is one that has become incredibly popular in many countries with its eco-friendly green approach. Making use of products that no longer serve a purpose is a brilliant way to turn trash into treasure!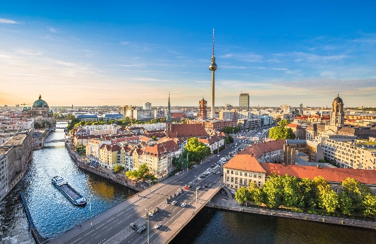 Where to eat in Germany
Good Bank is an environmentally-friendly restaurant that grows some of its own produce. A combination of futuristic interior designs and home-grown ingredients from leafy greens right down to tempting mushrooms…
Where to stay in Germany
Design Hotels franchise has a reputation for running on entirely renewable energies, which is why one of its luxury eco hotels, Hotel Zoo is such a desirable place to stay. Boasting classic and ornate interiors, the hotel was re-designed with its iconic 1889 model in mind. The ornate building once belonged to some of Berlin's most influential people.
Things to do in Germany
If you find yourself at a loss for things to do, touring Black Forest by steam train is an experience that allows a closer look at the culture and architect of this incredible country. If you're a train enthusiast, who is partial to some mesmerising views, you're certain to have an incredible time.
Alps, Switzerland
Alpines is arguably one of the most awe-inspiring destinations in Switzerland and is renowned for its undeniable development of sustainable efforts. The idea is to preserve those parts of the country that need the extra care and development. Admired for its natural beauty the Swiss Alpines is also famous for taking care of the environment around them. As part of an eco-friendly movement, Switzerland provides services that allow tourists to enjoy their stay whilst respecting the environment.
Where to eat in Switzerland
The 'K'restaurant focuses on using sustainable alternatives where possible and is run by one of the most successful German chefs, Tim Raue. The restaurant has a very high success rate and is also incredibly organic and eco-friendly.
Where to stay in Switzerland
Hotel Hauser were awarded the 'Ibex Fairstay Silver' Label for being environmentally-orientated and for their environmental actions. The hotel is well known for its ability to maintain and develop actions to help the environment.
Radomlje, Slovenia
Radomlje is the place to be if you are a nature enthusiast. Forest glamping is the activity of choice here. Over the past few years it has become increasingly popular as tourists are more aware of the dangers involved in travelling when it comes to climate change. Although popular tourist attractions have a great deal to offer, less populated areas are where you're sure to stumble upon authentic hidden gems that reveal some deeper insights. The same can be said for the incredible experience that comes with a glamping trip!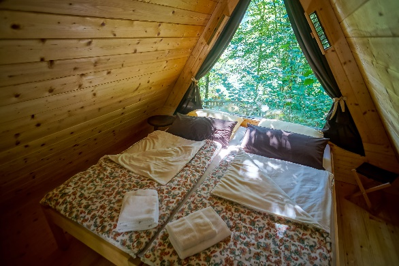 Where to eat in Slovenia
Organic Garden is known for its healthy food options that replicate all those meals we know and love – at an affordable price. The restaurant boasts 'OG' burgers as well as new wave vegan and fish burgers. Ingredients are organic and vegan friendly.
Gourmet Vegan provides a great atmosphere as well as a variety of healthy eating options. A combination of classic tantalising foods and natures' best picks, Gourmet Vegan offers an excellent variety of food and drink.
Where to stay in Slovenia
Forest Glamping Edge is the perfect place to recharge and focus on the outdoors. Activities include hiking, cycling and fishing – all brilliant eco-friendly ways to discover your surroundings. Forest Glamping provides all the benefits of getting to know yourself as well as getting closer to nature. The resort also offers continental and vegetarian breakfast options. Canoeing and horse-riding are also included in the package.
Helsinki, Finland
Described as the 'sustainable capital of Finland', Helsinki creates an undeniable wave of authentic food and traditions as well as maintaining an environmentally friendly outlook. It makes for one of the most exhilarating city-breaks and is perfect for sight-seeing and visiting tourist attractions. The city even has a 'green status' which confirms that it really does take care of itself.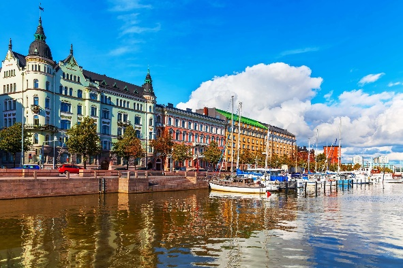 Where to stay in Finland
Marksi by Scandic is certified as an environmentally-friendly hotel and offers organic breakfast, lunch and dinners. The interior boasts dark green woods and views of some of the country's most picturesque lakes. The hotel promotes the artwork of local photographer Seppo Alanko which often features pastoral images.
Where to eat in Finland
Ravintola Nollais is a 100% zero waste restaurant situated in Helsinki designed to make eating out more sustainable. The website also offers the opportunity for customers to email ideas in order to increase the production of sustainable food.
Things to do in Finland  
There is an abundance of things to do in Finland that will allow you to become one with nature and yourself. In regards to sustainable tourism, this is a great place for preserving the environment – a virtue that is at the heart of Finnish philosophies. If you are determined to become one with the city, this is a place for you and if you're just exploring then it's a great place to start.