Despite a holiday being a time to relax and enjoy a break from the everyday hum of life, there is always the possibility that something could go wrong. Injury or illness shows no mercy and seeking medical treatment abroad can be daunting. With this in mind, we have put together a must-read guide explaining what you should do in a medical emergency abroad.
As we are not required to pay for medical treatment in the UK, the cost of treatment abroad can come as shock. According to the Foreign, Commonwealth and Development Office (FCDO), the cost of a stomach bug and repatriation back to the UK from the USA is around £100,000, and for a broken hip and repatriation in Spain, it's around £15,000.
Almost all travel insurance policies will offer to cover the cost of emergency medical treatment, but be sure to check the cover limit is suitable before buying the policy (cover usually ranges from £1 million to £10 million). With eye-wateringly high medical bills, travel insurance could just well be your saviour if something was to go wrong during your holiday. More on medical expenses cover can be found here.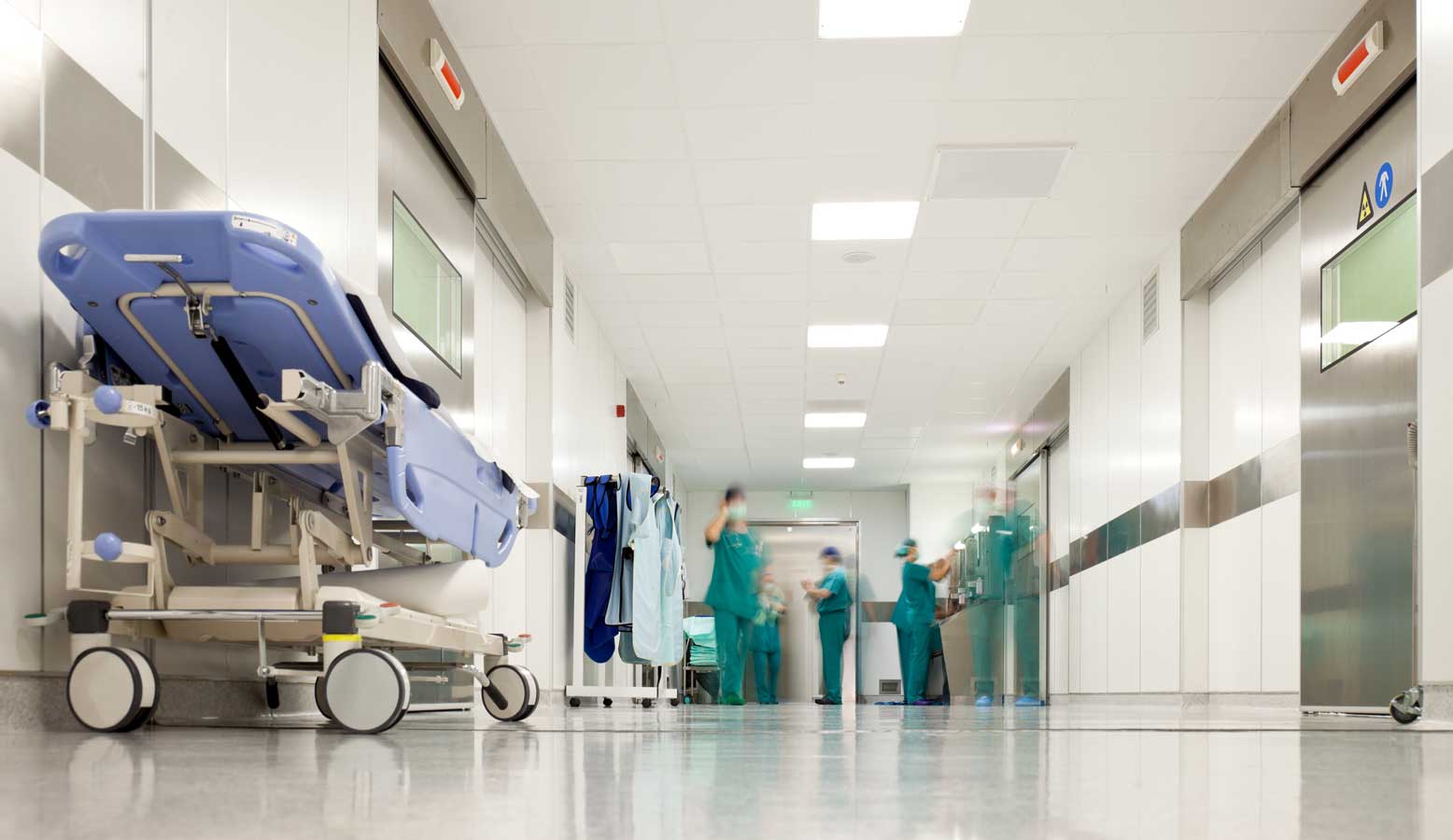 Planning for a Medical Emergency
As well as taking out a suitable travel insurance policy, some pre-holiday planning can go a long way should the worst happen. Here are our top five tips for planning for a medical emergency:
Once you have booked your accommodation, take a look at the surrounding area and locate the local public hospital or emergency room.
Look up the emergency number for the country you are travelling to. You may find this guide from Country Living useful.
If you are travelling with a companion, make sure they know your travel insurance details and any medical information so they can speak on your behalf if needed.
Those who are travelling solo should leave this information with a relative and also with the accommodation provider, tour guide or hotel reception.
Familiarise yourself with the local language so you know how to ask for help if required.
Minor Injuries Abroad
Minor injuries can sometimes require a medical examination and/or treatment. Most travel insurance policies will work on a 'pay and claim' basis, where you will be asked to pay for outpatient treatment (usually anything under £500.00) and claim the money back when you return home. Remember to keep a copy of any invoices, prescriptions and medical bills to submit with your claim.
Sometimes minor injuries can be a little trickier, and if you are admitted to hospital or the cost exceeds the pay and claim amount you will need to contact your travel insurance company's emergency assistance team. This number will be on their website, email communications and in the policy wording. The emergency assistance team will make sure you are being treated in a suitable facility and arrange for the hospital invoices to be sent directly to them for payment.
Though still classed as a minor injury, broken bones can cause a number of issues – particularly if you are returning home by air. Your travel insurance company may need to arrange for a 'half cast' to be applied (this is where half of the cast is plaster and the other half is bandage, to allow for swelling) before you are able to travel home. Depending on the bone you have broken, additional seating or legroom may be required.
Major Medical Emergencies Abroad
Major injuries are a completely different kettle of fish. In the event that you are taken seriously ill or sustain serious injuries, you will need to contact the hospital at the earliest possible convenience. It is a good idea to leave your travel insurance details with a relative, travel companion or even the hotel so they can contact your insurer on your behalf in necessary.
Sometimes in emergency situations you are taken to the nearest possible facility and in some cases, this could be a private hospital. Depending on where in the world you are, your travel insurance provider may suggest that you are transferred to a public hospital if their standard of care is higher and you will be more likely to receive the treatment you require.
Understandably this is a stressful time, and yourself and relatives will want this pushed forward as quickly as possible however your care is a priority and no action will be taken until it is guaranteed that it is best for your health and recovery. This includes repatriation following a major medical incident.
Receiving medical treatment abroad
Sadly, some medical establishments are money making businesses and therefore you may be asked to hand in your credit card, debit card or passport before treatment is given. This is not necessary and you should not, under any circumstances, hand these over. Speak with your travel insurance medical team and ask their advice, they may be able to contact the hospital and confirm payment will be made following treatment.
In addition, some hospitals will rack up costs by over testing and overtreating patients. There is an industry-wide known case of a man being given a pregnancy test – and being charged for it (the test was negative in case you're wondering!).
When receiving medical treatment, always ensure that you keep all invoices, prescriptions and medical notes given to you by the hospital. If these are not readily handed over, you can request them or speak to your travel insurer who will request these on your behalf.
Repatriation
Repatriation is a term used for getting you home early following emergency medical treatment. It doesn't always mean coming home via air ambulance, sometimes you will need to be brought home through other methods such as by road, rail or boat. This will all be arranged by your travel insurance company.
The majority of medical professionals are not trained in aviation medical practice. This means they may well say you are fit to fly, because you are well enough to be discharged from the hospital but this isn't always the case. Depending on what has happened you may be asked to stay abroad for a number of days, weeks or even months until you are 100% fit to travel home.
This is also the same case with giving birth abroad. If a baby is born prematurely, they are not able to fly home until they have reached full term and are deemed medically fit to travel.
How to make a medical expenses claim
For info on how to make a medical expense claim follow the link.
BEFORE YOU GO
BECOME AN EXPERT IN ALL THINGS TRAVEL
You will receive travel updates, advice for booking your next holiday and tips on how to understand your policy – and we promise to never share your email address!