Setting an Itinerary
One of the benefits of travelling alone is that your itinerary is based solely on what you want to do. That being said, it is important to remain flexible, manage expectations and remember than not everything always goes to plan.
Ask yourself before you go, what exactly do you want to get out of the trip? It may be that you want to discover yourself or partake in specific activities. It could be that you just want to do some volunteering, or just simply visit famous landmarks. Whatever it is, make sure it is built into the itinerary. The last thing you want is to come home regretting not doing or seeing something.
If you have never travelled to the location before, it is worth doing some research beforehand. Whilst it is exciting going somewhere new and not knowing what to expect, it's always helpful to know what's available to you. Buy a destination guide, read blogs, scour through TripAdvisor – just find out what's in the area and note it down!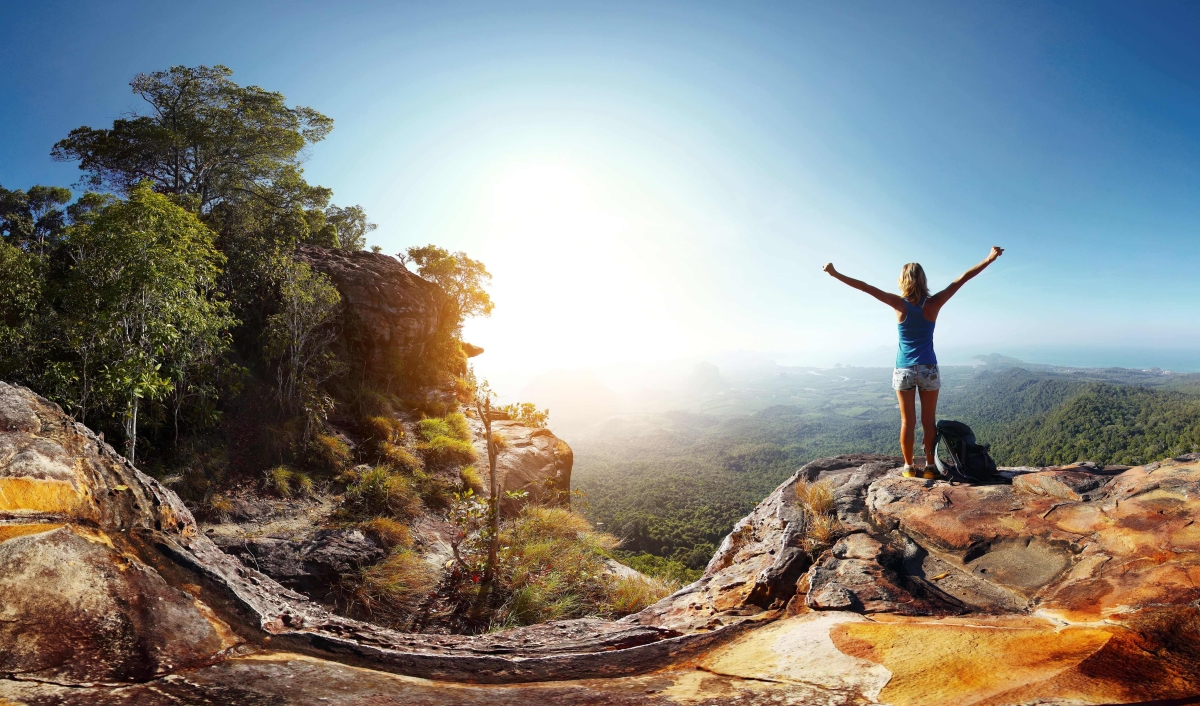 Budget
Setting a budget is key for any holiday, but when you are travelling alone and only have yourself to depend on financially, it's even more important. Set yourself a goal and a time-frame and save, save, save. Make sure you are realistic, even if you plan to stay in hostels whilst you're away, activities and experiences can be expensive. It's also good to have a small emergency fund factored in. You never know what could happen, you may suddenly be faced with an unexpected cost and the last thing you need is to not have enough and have to cut short your trip.
When booking accommodation, make sure you thoroughly research in advance. Not only will you know what to expect, but you may also find some great deals.
It's also important to research excursions before you go. We recommend purchasing all activities from the official site to avoid purchasing fake tickets. Often, excursion experiences are reflected in the price. For example, if a safari trip is charging next to nothing, chances are it's not going to be very good.
Lastly, whilst it's good to carry a little cash on you for a drink or snack, do not carry around all of your trip money. It isn't safe and could end in disaster. Consider a pre-paid credit card (Revolut allows you to 'top up' from your bank account, freeze the card, split bills and will exchange your pounds into most currencies all through the app!) to keep all funds safe.
Communication
Travelling on your own gives you the opportunity to discover yourself, tick a few things off the bucket list and have a bit of 'me' time. Whilst it is easy to go away and forget everything back home, your family and friends will want to know how you are (no matter your age). So, it's important that you take time to check-in with people back at home, even if it is for five minutes or so, they'll be missing you and really appreciate the call!
We also suggest listen to other travellers' advice. Whilst it's your trip and you can do whatever you choose, listen to what people have to say, after all, you're all in the same boat! Whether it's recommendations of places to visit, safety tips or food you should try – just be open to people's suggestions… they're only trying to help.
Don't be scared to ask people for help. Whist going away shows your independence, it's fine if you need a bit of assistance. If you don't know where somewhere is, ask a local, don't spend all day trying to find it. If you're unsure about what somethings means, just ask. Someone will understand you and be more than willing to help. We recommend learning some key phrases such as please and thank you before you travel too!
Be open to the possibility of making friends. Yes, you may have gone away by yourself but that doesn't mean your entire trip has top be spent by yourself. If you're off travelling it is very common to make friends along the way and who knows, some of them may become friends for life. It doesn't have to be forced, but just be open to the possibility.
What is Solo Travel Insurance?
Arranging travel insurance for yourself is simple, providing you know the length of your trip and what activities you plan to do whilst you're away.
The benefit of solo travel insurance is that you are able to customise your policy to your exact holiday needs. You can also add extensions to your policy, be it gadget, financial failure or cruise cover. Lastly, some travel insurers allow you to add activities onto your policy at any time. This means that should you decide to jump on a banana boat spontaneously, you're able to purchase cover just before.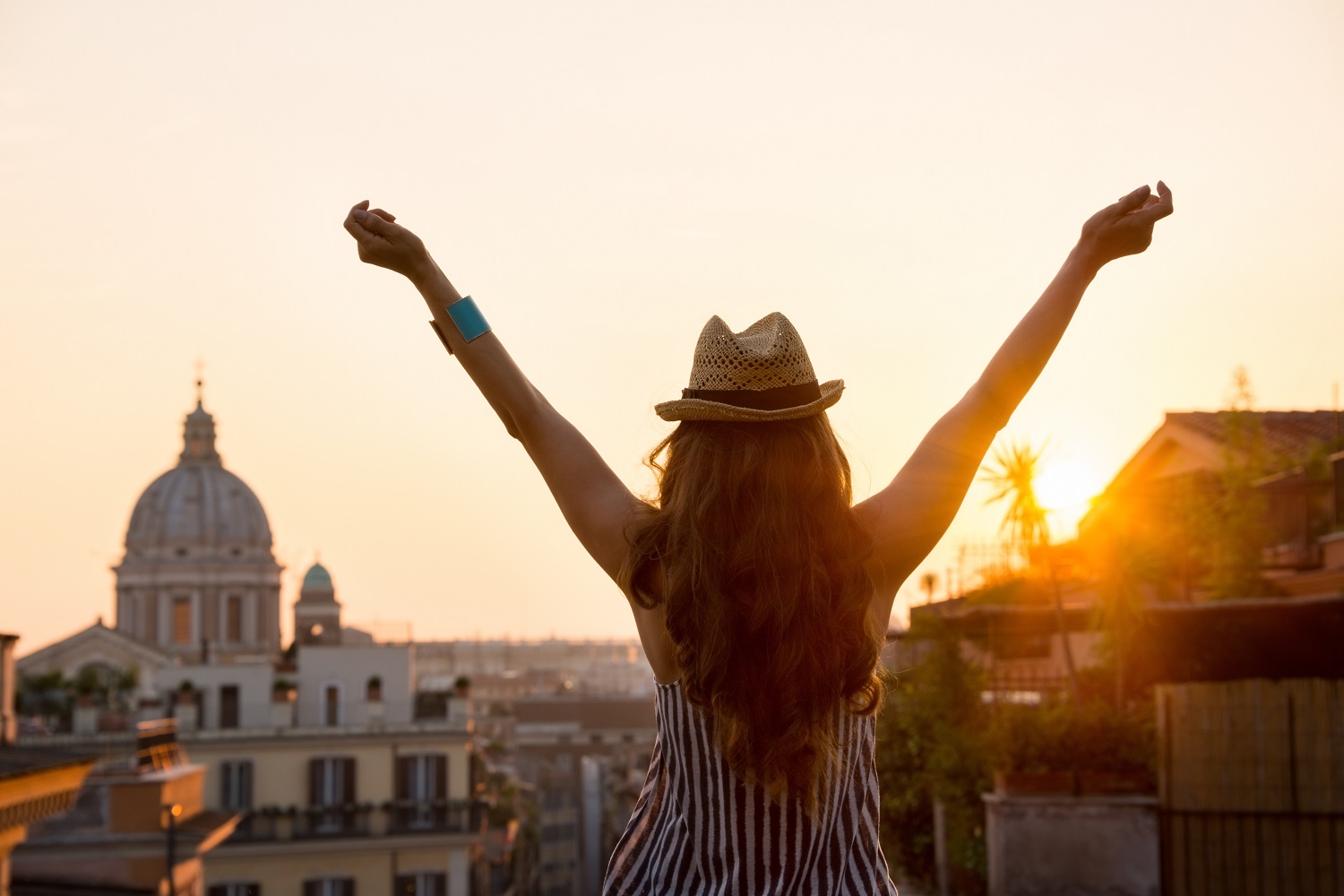 What is covered under my Solo Travel Insurance Policy?
The majority of travel insurers cover for cancellation, medical expenses and personal possessions as standard.
However, you may find that some travel insurers offer unusually cheap solo travel policies.
We recommend reading the policy wording as cheaper policies may not provide the cover you need. For example, many cheaper policies do not cover cancellation or curtailment (coming home early), so it is always worth double checking before purchasing.
Depending on the length of your trip, the type of policy that's most suited to you will differ. If you're going away for a couple of weeks then a Single-Trip policy should be suitable. However, if you're planning on going on an extended trip (six weeks or longer) then Longstay policies tend to be far more cost-effective. Alternatively, if you have a year of trips organised, then a Multi-Trip policy is ideal. A Multi-Trip policy means that rather than having to take out a policy for each holiday, you'll be covered for them all.
Most travel insurance policies will cover medical expenses as standard, but if you have any existing medical conditions then it is essential these are declared. Failure to provide accurate information about your health could invalidate your travel insurance policy and mean any claim you submit may not be paid.
Travel insurance is not black and white – no policy is the same. Some will cover for gadgets as standard whereas others will charge an additional premium to add the cover onto the policy. If you are planning on taking gadgets away with you, you may want to invest in this cover – it's better to be safe than sorry. Do check that the single item limit is enough to cover the cost of your gadget/s before purchasing the policy (the overall cover for gadgets may be £1,500 per person but you may only be able to claim up to £500 per item).
Depending on your travel insurance policy, some activities may be included as standard, however the range may be limited and you may need to pay an additional premium to 'add on' specific activities. Some travel insurers will even allow you to add activities onto your policy on an adhoc basis. This is ideal for any spontaneous excursions and experiences during your trip.
It's important to check the excess amount when purchasing a solo travel insurance policy. An excess is how much you would have to pay in the event of a claim (unless stated otherwise in the policy wording). So, consider an insurance policy with a small excess or no excess. These policies can be a little pricier (the cost of a few magazines at the airport in some cases) however it could save you a considerable amount should you need to make a claim.
Who is a Solo Travel Insurance Policy suitable for?
Whether it's a two-week holiday or a gap year adventure, solo travel insurance provides you with suitable protection whilst you're abroad.
Tips for Travelling Alone
Take appropriate clothing. It's always best to over-prepare and pack clothes suitable for an array of activities. We recommend packing comfortable and sensible footwear – flip flops can be a safety hazard, so always ensure you have a pair of trainers with you.
Get out of your comfort zone. It's very easy to get into a routine similar to that of back home. With no one to push you to try new things, you could end up missing out on a once in a lifetime experience. Make the most out of your trip and seize the moment.
Have a drink limit. Going away on your own means you don't have a trusty companion to let you know you've had one too many. Limit yourself and make sure you never get into a state where you cannot look after yourself.
Don't be afraid to join in with other people. You may have set out on your trip by yourself but that doesn't mean you won't make friends along the way. Go on group excursions, experience things with new people and go with the flow. Joining a group is also sensible from a safety point of view. You know what they say – safety by numbers!
Make the most of having me time. This will be one of the few opportunities to just have 'me' time – so make the most of it. Do everything you want to do, see everything you want to see, and finish your adventure with no regrets. After all, most people only go travelling once in their life!
Be realistic with the souvenirs you buy. It's very easy to go to a market or a shop abroad and see something you want to take home as gift. Keep in mind that whatever you buy has to fit into your suitcase and the last thing you want is to pay for more luggage, so you can take that home. A tea towel is sufficient.
Just because you're a solo traveller, doesn't mean you shouldn't interact with others and build your confidence along the way. Travel companies are becoming increasingly more accommodating to solo travellers, providing the perfect opportunity to meet new people and try incredible experiences.
Make sure you read reviews from previous customers before you commit to a tour organiser. All companies have different expertise, such as adventure and volunteering.
One of the benefits of solo travel is that you can choose a tour organiser which offers an itinerary that you're excited about. You don't have to compromise or consider other people, it's simply about what you want.
If you are on a budget, tour organisers are ideal. Many offer discounted excursions and travel – so you can save money whilst enjoying a once in a lifetime experience.
Top Destinations to Visit as a Solo Traveller
Now choosing a destination for the group will depend solely on the type of trip you are planning. If you are struggling to decide where to go, we have put together our top destination choice for group holidays.
Australia
Known as the land down under, Australia is any backpacker's dream destination. The Gold Coast, better known as Surfers Paradise is a hotspot for amazing nightlife and stunning views. From the sunflower fields in Allora to the waterfalls at Tallebudgera Valley Australia really is the place to get that perfect Instagram picture. Take a trip to Sydney and enjoy everything this vibrant city has to offer, from the infamous Opera House and Harbour Bridge to Tarangona Zoo and amazing beaches.
Thailand
Best described as the travel hub of South-East Asia, Thailand offers everything from amazing street food, once in lifetime excursions and famous beaches and tropical jungles. It is now one of the most visited tourist destinations in the world with something for everyone. For nature experiences take a trip to Khao Sok National park or trek through Northern Thailand (from Chiang Mai or Chiang Rai). For less touristy areas, visit the Mae Hong Son Region or Koh Lanta. For more commercial beaches and explore Phuket, Pattaya or Patong.
New Zealand
For an adrenaline-filled experience like no other, the Nevis Swing is a must-try. With an 8.5 second free fall (70 m), this bungy jump promises to have your heart racing with fear and excitement. New Zealand offers plenty of adventure in the form of trekking. From climbing through snow-capped Southern Alps, or exploring the West Coast Rainforest there's something to tickle every adventurer's taste buds. If sightseeing isn't your thing, then why not relax at one of the many tropical beaches and join in with the array of water sports New Zealand has to offer. There are quite a few tour operators who offer adventure experiences for solo travellers, so whether you fancy kayaking, cycling, hiking, snorkelling or cruising, there's something for everyone.
Cambodia
If you really want to be at one with nature, why not go on a guided jungle trek through Virachey National Park? There are a number of guided tours where you and a small group of solo travellers can take on the jungle, relax in hammocks, swim openly and bond over late night campfire dinners.
Palma, Mallorca
This is an ideal solo travel destination if you're after sunset cocktails, amazing nightlife and stunning architecture. Hotspots include La Seu and Alumudaina Palace and for those looking to meet new people, there's plenty of social events. From hiking groups and beach volley ball, there are plenty of excuses to meet new people.
Tallinn, Estonia
Sitting on the Baltic sea, this fairy-tale capital with its enchanting turrets and spires is rich in history and beauty. This stunning city will have solo travellers reaching for their camera, in awe of the stunning architecture. When you feel like relaxing, why not sprawl on the beach with a Vanna Tallin Cocktail? Sounds like perfection to us!
Safety Tips for Solo Travellers
When you're travelling alone, you don't have the luxury of safety by numbers, so it's important to remain vigilant and alert at all times. Here are some key safety tips for you to consider before jetting off on your travels.
Communication is key, make sure at least one person knows where you are at all times. This is so that if something were to happen, at least someone knows roughly where you are. It's so easy when you're away to go somewhere spontaneous and forget to tell people, but do try and remember.
Research before you go, finding hidden gems along the way is one of the best parts of travelling! However, it's important that you are aware of your surroundings. Knowing about local amenities, safety and cultural views allows you to keep yourself as safe as possible.
Don't look like an obvious tourist. It may sound silly; at the end of the day you are a tourist so why not act like one? However, tourists are often the most vulnerable to crimes such as scamming and pickpocketing, so try and blend in as much as possible.
Local numbers. Have all emergency contact numbers saved on your phone just in case of an eventuality. This includes the nearest police station, hospital and the British Embassy.
Stay alert! This applies to during the day and at night. Pickpockets and scammers are smart and can often locate tourists, even in a crowd. Keep possessions close to at all times and don't walk around at night alone.
FAQs
Q. What is the advantage of booking a Long-Stay policy?
A. By opting for a Long-Stay policy, you are covered for any trip six weeks or longer. This is ideal if you are off on an extended trip or taking some time off to go backpacking.
Q. Are there companies that provide experiences for solo travellers?
A. There are a large selection of tour operators offering experiences for solo travellers. Be it adventure, volunteering, history – the list goes on. There really is something for everyone.
Q. Do I need extra travel insurance cover for activities?
A. Most travel insurance providers will offer cover for a limited range of activities as standard, however the riskier ones my require an additional premium. Depending on who you purchase your travel insurance through, you may be able to add activities on whilst on travelling – perfect for those spontaneous moments.
Q. Do I need an itinerary?
A. It's always a good idea to have a rough plan of what you would like to do whilst travelling, however you should allow for flexibility. Things don't always go smoothly, so prepare for that.
Q. Can I use a family multi-trip policy as my travel insurance?
A. Providing you are over 18 years old; you should be able to use your Multi-Trip policy as your travel insurance for a trip less than six weeks. Make sure you check with your travel insurance provider in advance.
Useful Links
*Disclaimer. Travel Insurance Explained is in no way affiliated to any of the companies mentioned in this guide – we just think they're great and could help you to plan the ultimate solo trip!
Become an expert in all things travel with our newsletter...
Every month you will receive travel updates, advice for booking your next holiday and tips on how to understand your policy – and we promise to never share your email address!