Planning your family trip
Setting an Itinerary
When going away as a family, it's important to be flexible, especially when it comes to the itinerary.
It goes without saying, children always come first and holidays are no exception to that. Therefore, the itinerary must be child friendly and focus on keeping them entertained. That's not to say you can't build kids activity clubs into your plan (depending on their age) in fact, it's a great way for the adults to have a bit of a break.
Flexibility cannot be stressed enough. Children can be so unpredictable and sometimes things just don't go to plan. So, manage your expectations be willing to swap activities around and have an open mind.
If a family member has travelled to the location before, they probably have a better understanding of culture and places to go. However, a family holiday is whole different dynamic, so be accommodating to the little ones and don't expect the trip to be similar to one without the children.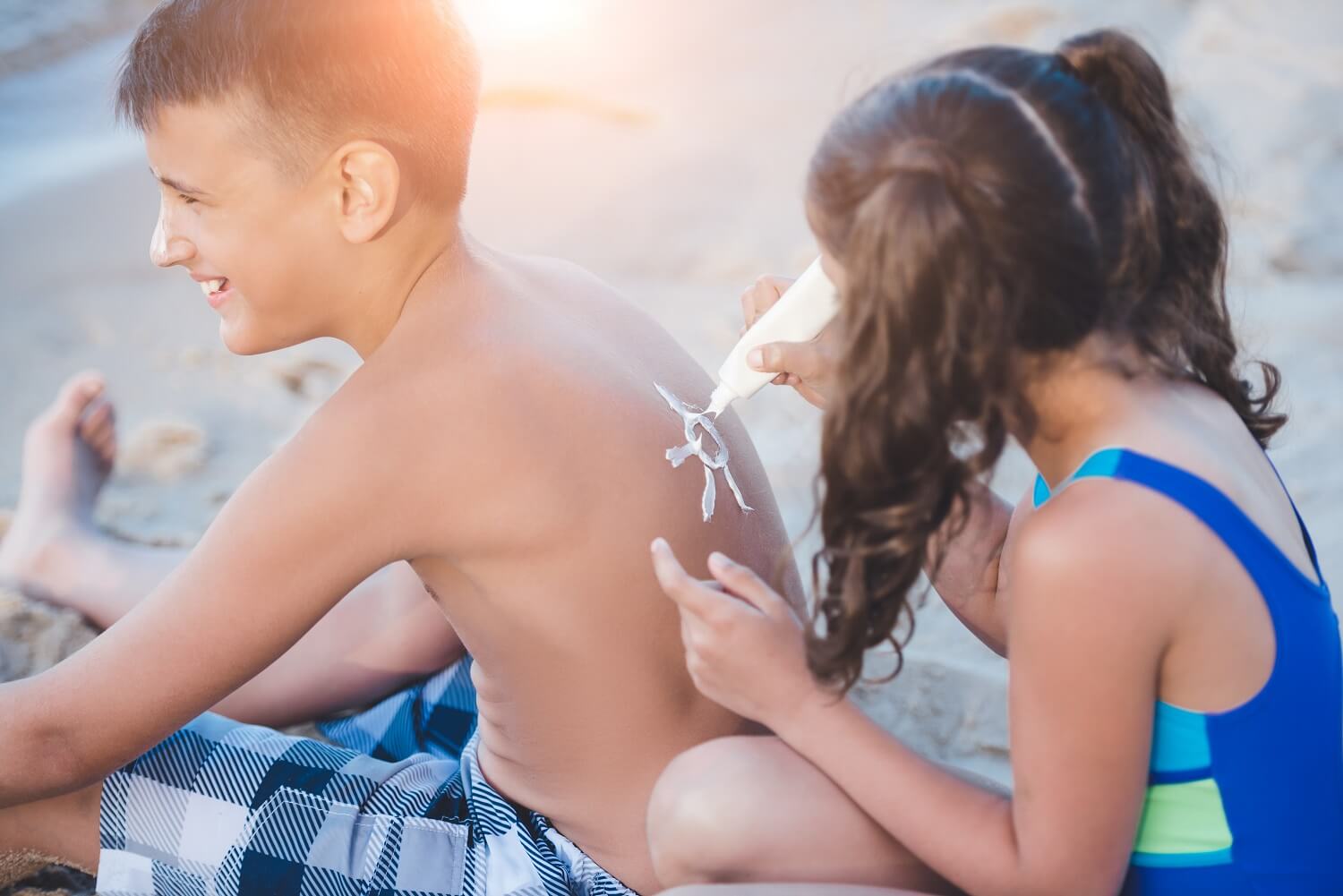 Budget
Setting a budget is important for any holiday, but even more so when you're going away as a family. Rather than just paying for yourself, you have one or more dependents, so everything becomes a little pricier. Establishing a budget should be the first thing you do – it will save time, stop arguments and create realistic expectations of the holiday. Just keep in mind children are expensive, so factor this in when coming up with a budget you can stick to.
On holiday, it may be a good idea to set aside a certain amount of money for each day, depending on what you have planned. If you have money in your pocket, you may be quick to spend it on things you don't really need.
One of the most important parts of budgeting is establishing what you need to spend money on and what you don't. For example, when you're out and about on holiday, don't buy overpriced snacks, instead go to a supermarket and stock up on treats to keep the kids happy. You'd be surprised how much this could save you.
Communication
Going on holiday as a family is the perfect way to spend quality time together and create memories. This being said, bickering and the odd argument is almost a guarantee, so it's important that the adults stick together and remain on the same side. Having each other's backs should help diffuse situations quickly and prevent any friction between the grown-ups.
When planning the trip make sure you assign responsibilities – don't leave it to one person to organise everything. Booking family holidays can be stressful, with more travel components to consider than ever before. Good communication will ensure everything is prepared, planned and booked in time for the holiday. This could be anything from ensuring kids meals are ordered on the plane to pre-booking park tickets.
What is Family Travel Insurance?
Sorting out travel insurance for yourself is simple enough, but when you add other people into the mix it can easily get very confusing.
Rather than buying individual travel insurance polices, look to purchase family travel insurance. Most travel insurers will offer this as an option, or apply it automatically so you all get to be under one policy, making everything so much simpler. Not only is it convenient, but it also means everyone has the same level of cover, so if you needed to cancel for example, you would all be covered for that cancellation level (check your policy wording as cover will differ between insurers).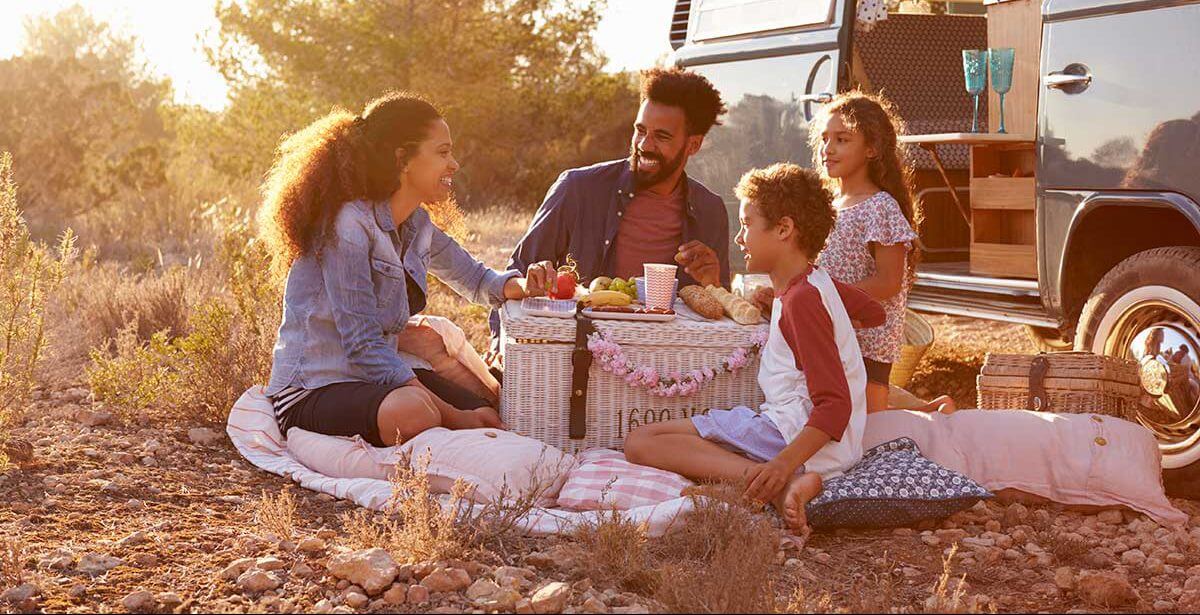 What is covered under my Family Travel Insurance Policy?
Usually travel insurers will offer cover for cancellation, medical expenses and personal possessions as standard. If you find a policy that seems unusually cheap, there is a good chance it won't cover cancellation or curtailment (coming home early). So, make sure you read all policy wordings before you make a purchase!
If you're only planning on going for a couple of weeks a single trip policy should be suffice. However, if you are hoping to go on numerous trips throughout the year a multi trip policy may work out as more cost-effective. Some travel insurance providers also permit individuals named on the family multi trip policy to travel on their own under the policy. For example, Dad would be covered to travel on his own to Benidorm for a stag-do under the family's policy, and also to Cyprus with the whole family. However, we recommend checking the policy wordings as all providers' cover vary.
The majority of travel insurers cover medical expenses as standard, however if you or a family member within the policy has an existing medical condition, it must be declared. Failure to provide the correct medical information regarding everyone under the policy may mean any claim you submit may not be paid in full.
The level of cover varies across all travel insurers and the polices they offer. Some will provide gadget cover as standard, whereas others will make it available as a policy add-on or extension.  If you and your family are planning on taking a gadget away, make you sure you check whether your policy cover this and also whether there is a single item limit. Enquiring the cover limit per item may also be useful.
Family holidays are all about creating memories and what better way to create these than taking part in activities! It may come as a surprise, but many policies will cover you if you hurt yourself whilst taking part in an activity such as a jet-skiing, horse riding or even playing golf in some cases, without the right extension.
Some travel insurance providers do offer activity cover as standard; however, this tends to be limited and you may have to pay an additional premium to 'add' a specific activity onto your policy. Be warned, this add-on is often charged per person! Some providers will even let you add on activities during your holiday, so if you suddenly decide to go on a banana boat, you're able to get immediate cover.
Before taking out a travel insurance policy, make sure you check the excess amount. If the policy includes an excess, this is likely to be the amount payable per person in the case of a claim having to be made (again check the policy wording). Excess can sometimes be a ridiculous amount and even match the cost of the holiday itself, so much so that it's simply not worth the claim. Bearing this in mind, why not consider a policy with no excess? Yes, these may be a little more expensive but it could save you a considerable amount if you need to make a claim in the long run.
Who is a Family Travel Insurance Policy suitable for?
A family doesn't have to be two adults, two children – it is suitable for anyone travelling on that specific holiday with you.  Just bear in mind that anyone over the age of eighteen or twenty-one depending on the policy is often classed as an adult – even if they don't always act like it!
Tips for Travelling as a Family
Take less suitcases. If your airline goes by weight, then take two large cases instead of everyone having their own. The weight of the bags alone will eat up into your weight allowance, so why take more luggage than you have to?
Inflight entertainment. Okay, so this perhaps the saviour of long-haul flights. Make sure your kids are kept entertained during the journey, whether that's with an iPad, puzzles, movies, games – anything that will keep them happy, bring it with you!
Pack your carry on, and check the limits, wisely. In the event that your main bag going missing, the last thing you need on the first day of your holiday is for your child's favourite toy to be lost with it.
Hotels aren't the only option. When going away as a family, hotel rooms aren't always the best option. Choose somewhere which has either a large room or, opt for an apartment. This way everyone can have separate rooms and not confided in such small proximity. Believe us, it will save a lot of arguments.
Make the most of kid's clubs. If you do decide to stay in a hotel or a family friendly resort, make the most out of kid's activity clubs. Don't feel guilty for dropping them off for the afternoon, these clubs are meant to be fun. Plus, it's important that you have a bit of 'me' time.
Confirm plane food in advance. A lot of airlines allow you choose your plane meals prior to your flight. Make sure you opt for a child's meal in advance. Let's face it, plane food isn't great, but airlines will often have something that is child-friendly (and suitable for fussy-eaters!).
Top Destinations to Visit as a Family
Depending on the kind of family holiday you're going on, there are a whole host of destinations you can visit. Whether it's a summer holiday, winter getaway or short half-term trip we've found the top destination choices for a family getaway:
Paris, France
There are so many things for kids to do in Paris, from chocolate tasting experiences to sightseeing the famous French monuments. Why not hire a bike and ride around the city and see the sights at your own leisure? How about a visit to Disneyland Paris? Located on the outskirts of the city, it is the perfect place to whisk the family away for a magical day. With direct links via train, or plane taking you straight into Paris, what better place to treat the kids during their half-term break?
Algarve, Portugal
This stunning region of Portugal offers year-round sun, golden beaches and deep blue waters. With a range of affordable hotels, villas and apartments, you can have an incredible holiday no matter the budget. There is everything from jeep safari tours, long walks along the Algarve coast and even dolphin watching. What more could you want?
Orlando, America
This is the ultimate family destination, adored by both children and adults. With six Disney parks, three Universal parks, waterparks and more, you are in for an adrenaline-filled ride. If you fancy taking a break from the action, why not experience the amazing shopping, roam the national parks or experience an alligator tour? This is an expensive holiday and for many, a once in a lifetime experience, so make sure your children are old enough to truly appreciate it.
Mexico
You may not think it, but Mexico is in fact a very popular family destination. Relax on Mexico's Caribbean Coast, soaking up the tropical climate and white sand beaches. This is a holiday where water sports will be a key activity, so make sure you take children who are old enough to partake (and make sure you take out an appropriate travel insurance extension!). For days out, there are plenty of adventure parks, jungle trails and historical ruins to explore.
Going away with children (depending on the age) means you have got to keep your eyes on them at all times. As you'll know, some children love to get up to all sorts of mischief and often don't realise the dangers around them, so as adults you have to be extra aware. Here are some key safety tips for you to consider before setting off on your holiday.
Pickpocketing is nothing new. It happens all the time, especially in popular tourist hotspots. You'll notice in areas where crime is particularly heightened that there are warning signs to notify visitors. However, regardless of this you must always remain alert. Pickpockets are smart and often they know exactly where to target you, so make sure all valuables are close to you at all times. This doesn't mean just throwing them in your bag and hoping for the best. Make the most of all those 'unnecessary' pockets in bag and make it impossible for someone to put their hand in it and take what's yours. Furthermore, if belongings are stolen as a result of carelessness (for example, if you leave your phone in your bag and wander off into the sea) then insurance companies are well in their right not to uphold a claim.
Don't fool for scammers. You'll find in most busy areas; scammers will be lurking and ready to jump at any opportunity to take advantage of a wandering tourist. Sadly, vulnerable families are an easy target. If you are approached by a scammer trying to sell you discounted excursions, fake goods or even a sob story, make sure you say no and walk away. It's just simply not worth getting involved in.
Don't let your children run about. Yes, it might sound harsh, but the last thing you need is to be in a foreign place and to lose your child in a busy crowd. Ensure your children walk next to or in front of you and if possible, hold their hand. Do not let them out of your sight.
Learning key phrases, such as please and thank you, is important, especially when you have demanding little ones that need something every five minutes. Having a basic understanding of the language will help resolve difficult situations, plus the locals always appreciate it.
Be aware. Just because are on holiday, doesn't mean you should act any differently than when you are home. Don't allow yourself to get distracted when you have young children with you. Kids are known to wander off and are completely oblivious to any potential risks. Consider child reins, push chairs, or just hold their hand.  Just keep together and keep safe.
FAQs
Q. What is the benefit of taking out family travel insurance rather than individual policies?
A. By having every under one travel insurance policy, it means if something were to happen e.g. one-person had to cancel, you would all be covered (as long as the reason for cancelling is included). What's more is, it means one policy document, one phone call and better yet, one price.
Q. Do any companies offer discounts for families?
A. A lot of companies offer discounts, especially if you are a family with young children. Some hotels allow kids to eat free and trip organisers can offer discounted park tickets for the little ones. Never be worried to ask if there is a discount, family holidays are expensive enough, so if you can get a discount why not make the most of it?
Q. If I want to take part in an activity but my family doesn't can that be added onto a family policy?
A. Most insurers will allow you to add activities onto your policy that are relevant to specific family members. If you want to go jet-skiing but one of your children does not, you only have to cover those that are taking part in the sport. Some travel insurers will allow you to add on activities short notice – perfect for those spontaneous moments.
Q. Do I need a family itinerary?
A. Some sort of direction is always good on holiday, to make sure you get to do everything you wanted to whilst your away. However, when you throw kids into the mix, everything becomes more complicated. So, prepare to flexible and accommodating to any changes, because trust us, there will be quite a few.
Q. Is a 19-year-old classed as a child?
A. Almost all travel insurers class a child as anyone under the age of 18 year of age. A 19-year-old can be added onto a family policy; however, they will be classed as an adult rather than a child.
Q. Does the adult have to be the parent of a child on a family policy?
A. The majority of travel insurers will let any adult family member be part of the policy. That includes grandparents, aunties, uncles, siblings – anyone that is related to you.
Useful Links
*Disclaimer. Travel Insurance Explained is in no way affiliated to any of the companies mentioned in this guide – we just think they're great and could help you to plan the ultimate family holiday!
Become an expert in all things travel with our newsletter...
Every month you will receive travel updates, advice for booking your next holiday and tips on how to understand your policy – and we promise to never share your email address!